The Loop
Report: Obama, Boehner to finally tee it up
They've talked about it, Golf Digest has campaigned for it, and apparently now it will happen: A round of golf together, President Barack Obama and Speaker of the House John Boehner.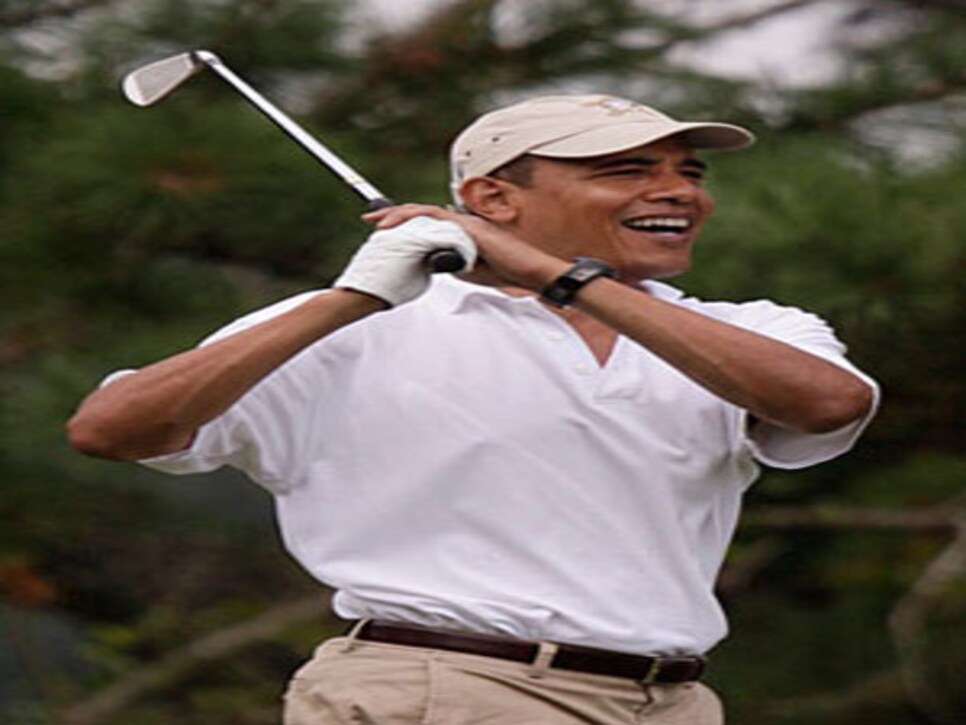 Politico is reporting that on the basis of Obama's invitation to Boehner the duo have agreed to tee it up on June 18, though on which course is unknown, though it's safe to conclude that Congressional Country Club is out; the third round of the U.S. Open will be played there on that Saturday.
"Toss caution--and a few blades of tee-box grass--to the wind. Forget the critics. There is no better way to bring these two parties together--and their two parties together--than to have O&B go O.B. at the nearest goat track, at the earliest opportunity."
Before that, the day after the November elections in which the Republicans regained control of the House, Ron Sirak wrote on GolfDigest.com that "President Obama is going to have to find common ground with the opposition to get anything accomplished in the next two years of his administration. It could very well be that common ground will be a golf course."
They are two of the more passionate golfers in Washington, though Boehner clearly is the better player. Boehner's handicap index is 7.9, while Obama's handicap is believed to be about 17.