The Loop
Report: Costco co-founder says popular Kirkland ball "will return"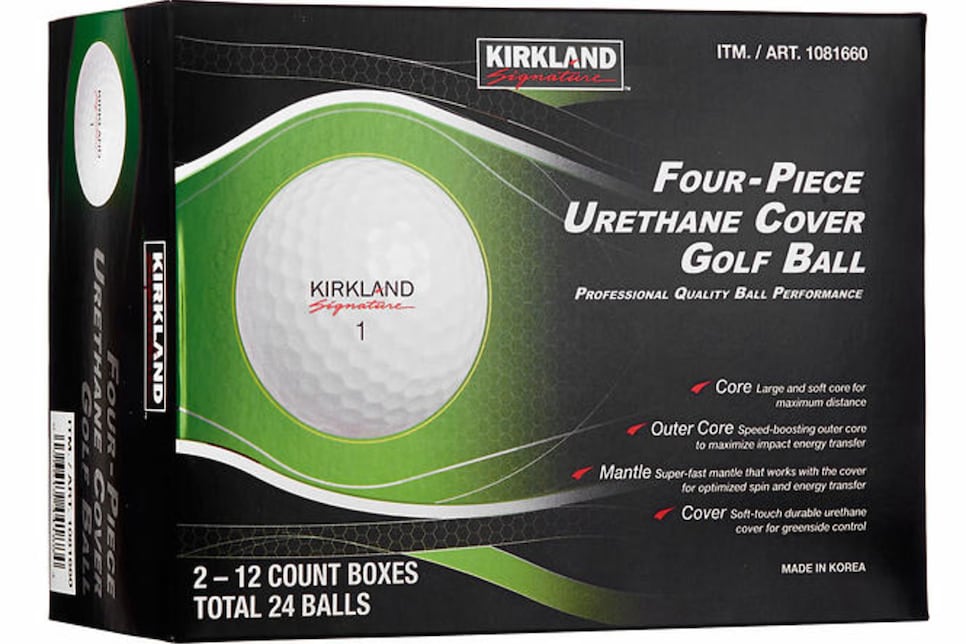 Fiscally responsible golfers, rejoice: the Kirkland golf ball will one day makes its triumphant return.
When asked about rumors regarding the demise of the Kirkland golf ball -- one which jumped off the shelves at the end of 2016 -- Brotman clarified that, though the product is currently sold out, they aren't gone for good.
The Kirkland Signature ball gained notoriety not only for its price -- initially sold for $15 a dozen -- but also its performance, with some users comparing it to first-class balls like the Titleist Pro V1. The ball was so popular upon its October release that the superstore ran out almost immediately. The item was back on shelves December 20, only for Costco to exhaust its supply in a matter of hours.