The Loop
Report: Augusta National files to trademark Nantz phrase, 'A tradition unlike any other'
Jim Nantz' trademark phrase in his role as CBS' anchor on Masters telecasts might actually become a trademark phrase, as it turns out.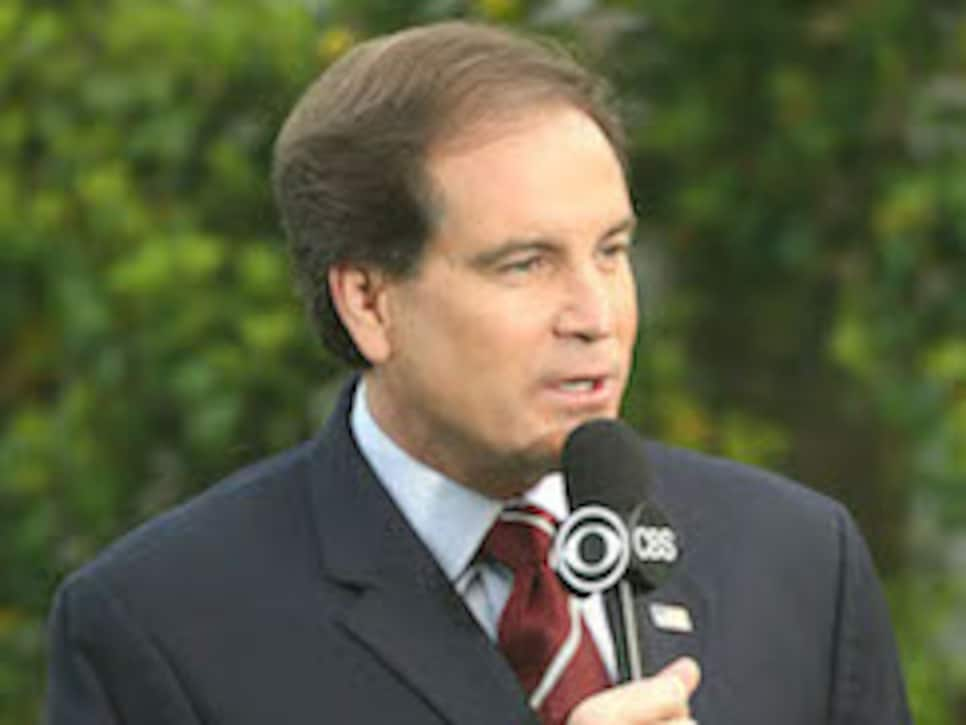 One trademark "asserts that Augusta National's first use of it came in 1989," the story said. The second trademark is for the purpose of using the phrase on a variety of apparel, including shirts and hats.
Nantz' agent Sandy Montag told ESPN that they have no objections, that CBS' contractually owns work done for the network, and because Augusta National in fact owns the Masters broadcasts, the club owns the phrase anyway.
The club sells one item in its merchandise tent, a retro T-shirt that includes the phrase.
Augusta National, "will eventually own the registered trademark, as the periods in which people or companies can oppose the filing have both passed without issue," ESPN reported.