Stats
Your yearly reminder that the Official World Golf Ranking would look a LOT different if it only went back 52 weeks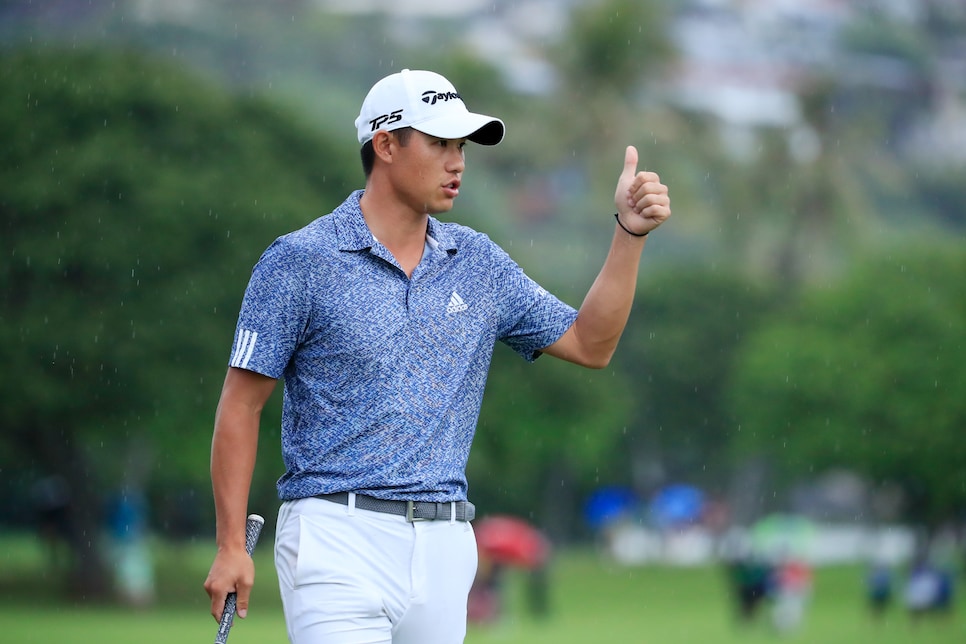 Collin Morikawa missed out on moving to the top spot in the Official World Golf Ranking earlier this month when he failed to convert the 54-hole lead at the Hero World Challenge. By making what many would argue to be a logical tweak to the ranking's timeframe, however, the two-time major champ would already be No. 1. And it wouldn't be close.
The OWGR uses a rolling two-year period to calculate a player's average points per event, but if it only went back 52 weeks, things would look a lot different. And once again, OWGR guru @Nosferatu on Twitter pointed that out. Have a look at how different these side-by-side lists look using the two timeframes.
Either way you slice it, Morikawa and Jon Rahm—the winners of this year's U.S. Open and Open Championship, respectively—hold the top two spots. But again, Morikawa moves way ahead if you're just factoring in the past year. Patrick Cantlay is the only other golfer who would remain in the top five, although he'd drop from No. 4 to No. 5.
As Nosferatu points out, perhaps the most notable change involves Dustin Johnson. Currently No. 3, the two-time major champ would fall all the way to No. 29 based on results from only 2021. Johnson won the 2020 Masters in November, but he's winless since.
Another golfer taking a tumble is Bryson DeChambeau, who would move from No. 5 down to No. 19. On the flip side, Viktor Hovland, who won the Hero after Morikawa faltered in the final round, moves from No. 7 up to No. 3. And Jordan Spieth cracks the top 10 thanks to his much-improved play in 2021.
Of course, none of this actually matters with the OWGR not changing its formula anytime soon. But only going back a year clearly gives golf fans a better idea of who is playing better right now. And on another slow news day 12 months from now, we'll probably revisit this again.