The Loop
Trending: Remembering Seve one year later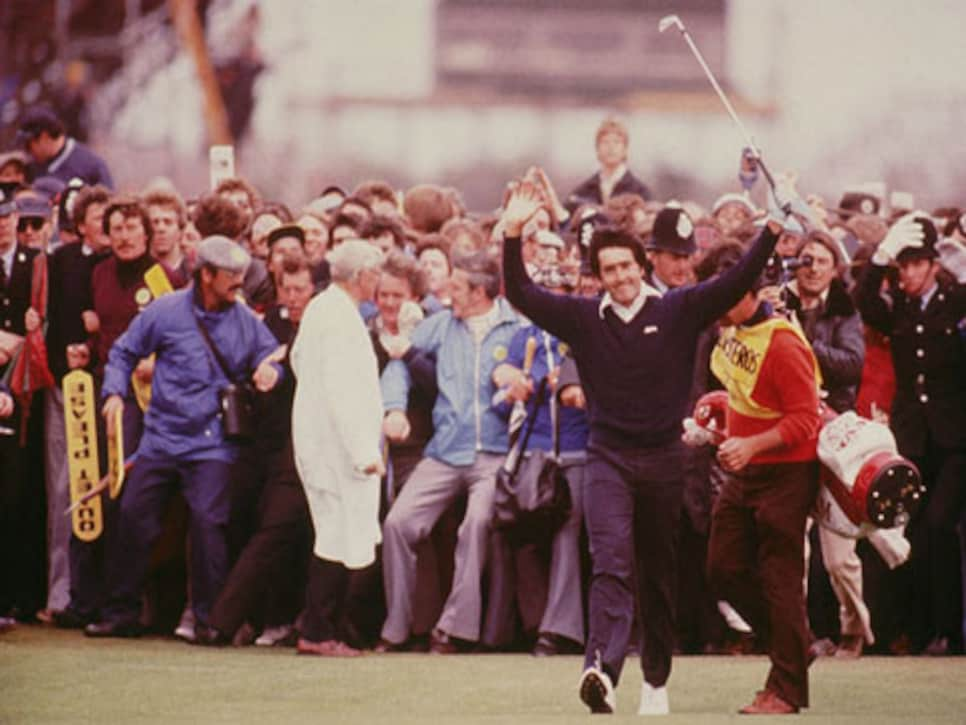 (Photo by Steve Powell/Getty Images.)
It's been one year since we lost Seve Ballesteros, and while thoughts of his death may cloud our recent memories of the five-time major winner, the creativity and charisma he brought to the game will live on for years to come. Which is why many in the golf world are honoring Seve today with individual tributes, each offering their own interpretation on the life and golf of the Spaniard.
As a thirty-something who grew up in the 80s, my first cognizant memory of Seve was his last major win at the 1988 British Open, although admittedly, it had little to do with his game. The thing I remember most about Ballesteros was that he was the only golfer my mom rooted for -- she is not much of a golf fan, and especially not a fan of watching it on television. But she would always take notice when Seve was on, and his march up the 18th at Royal Lytham might be the only time both of my parents were intrigued by a golf tournament's result. It might seem like a random memory, but that's why Ballesteros was, and is, a looming figure in the sport; as with any of the game's greats, his appeal wasn't limited to the golf course.
It's hard to imagine anyone ever capturing the hearts of a golf generation the way Seve Ballesteros did, but it almost seemed appropriate that Rickie Fowler -- arguably the Tour's most charismatic character today -- won on the eve of the one-year anniversary of his passing. As was Francesco Molinari's victory at the Spanish Open, the centennial of the tournament, which also finished up on this anniversary of Seve's death. Both victories providing ancillary proof of the lasting legacy of Severiano Ballesteros.
There are a lot of tributes to Seve being posted today, but I felt the most fitting -- from my personal perspective at least -- was to show his 72nd hole from that last major win at Royal Lytham. Finishing with a magnificent chip shot that sealed the victory, leading to his signature smile; is there really any better way to remember him?