The Loop
Remember the Ryder Cup snub? Another Chris Kirk victory underscores it again
Chris Kirk was notoriously overlooked once, but he has a new loud tartan jacket that will won't allow him to blend into a crowd as maybe he did before.
Neither will four PGA Tour victories in four years and two in the last eight months, the latest coming in the Crowne Plaza Invitational at Colonial on Sunday, earning the victor's red plaid jacket.
Kirk's languid swing and seemingly placid demeanor belie the talent that briefly made him part of the Ryder Cup conversation last year.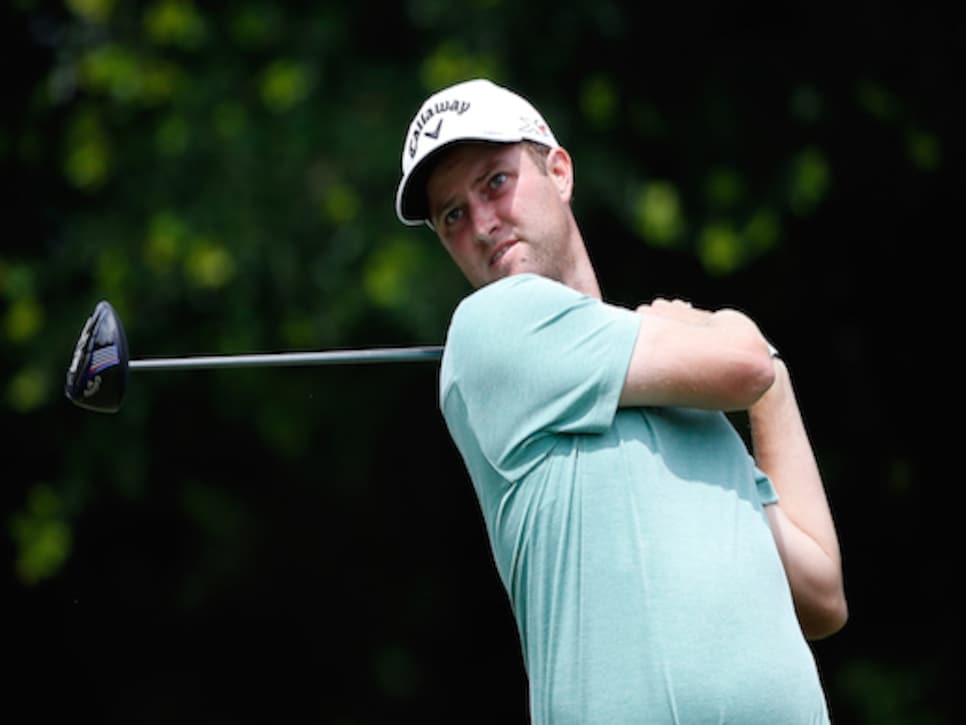 He won the Deutsche Bank Championship, his second victory of the season and one that made him a viable candidate as a Ryder Cup captain's pick. Instead, a day later, Tom Watson took Keegan Bradley, Hunter Mahan and Webb Simpson, a trio that has two victories among them since the 2012 Ryder Cup and only one since October, 2013.
Yet Kirk handled the rejection with aplomb. "I was like, hey, I just won the biggest tournament of my life yesterday, so it's going to take a lot more than this to get me in a bad mood.'"
Kirk, 30, similarly was unruffled on Sunday, when he had to scramble on the final two holes to protect a one-stroke lead and sealed the victory with a seven-foot par putt at 18.
"I was as nervous as I've ever been today," he said, though there was no outward indication of nerves . "Those ups and downs the last couple of holes and especially making that putt on 18 was pretty sweet."
Kirk has ensured he'll be part of the Presidents Cup conversation later this year, too, though this time he is in a strong position to play his way onto the team. Tough to overlook a player ranked in the top 20 in the world.
This victory was a moderate surprise only in that he staved off a challenge from local favorite Jordan Spieth, the Masters champion, who tied for second. Kirk expects to play well at Colonial Country Club, given his appreciation for the course that dates to the 2007 Ben Hogan Award ceremony.
Kirk, then a senior at Georgia, won the award given to the best collegiate player, and the ceremony was held the week of the Colonial tournament.
"I've always loved this golf course," he said. "This has been my favorite tournament on the tour since before I was on the tour, when I came here for the Ben Hogan Award ceremony. Just to be a part of the history of this tournament is really just amazing to me."
He will have his name added to Colonial's Wall of Champions, a fairly illustrious list of names, few of them obscure. Or, as it were, easy to overlook.