The Loop
How to hit a lob shot from the back of a pickup truck
Recently, the Sunday Morning Group held a shootout in which the prizes were some stuff sent to us by Famous Smoke Shop, our tobacco sponsor and smoking connection, which sells cigars online, by mail order, and in person (at the company's headquarters and retail super store, in Easton, Pennsylvania). The format was lob wedge over the patio to the practice green, closest to the pin, from the bed of Fritz's pickup truck.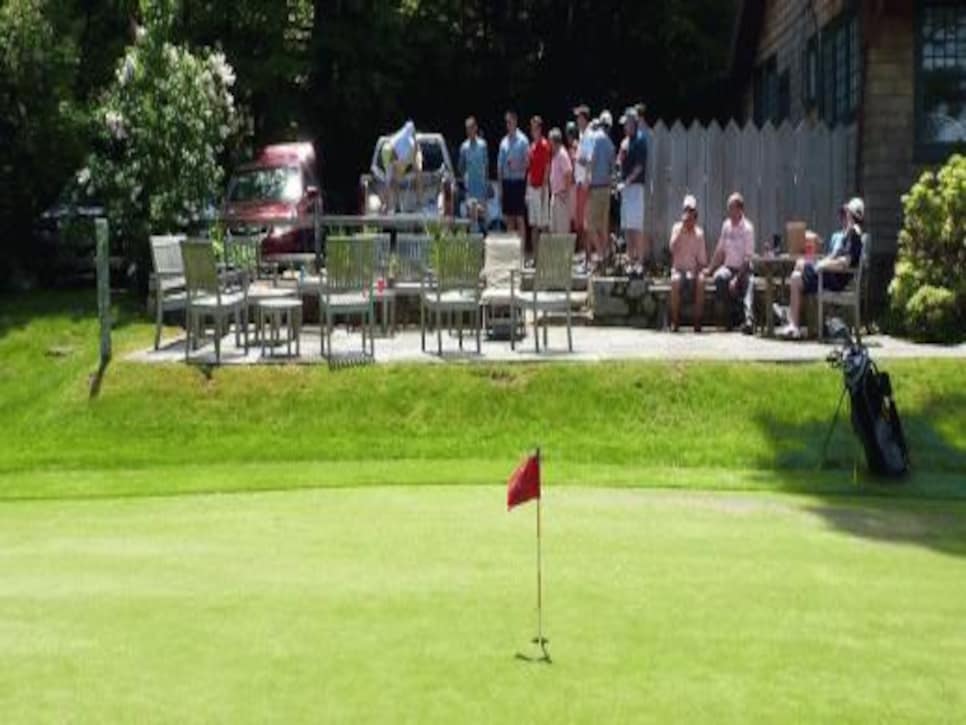 The prizes were a cutter, a butane lighter, a humidor, and a handful of cigars. The cutter, the lighter, and the humidor had the awesome logo of one of Famous Smoke Shop's subsidiary websites, CigarMonster, which sells cigar-related gear. The cigars were Infernos.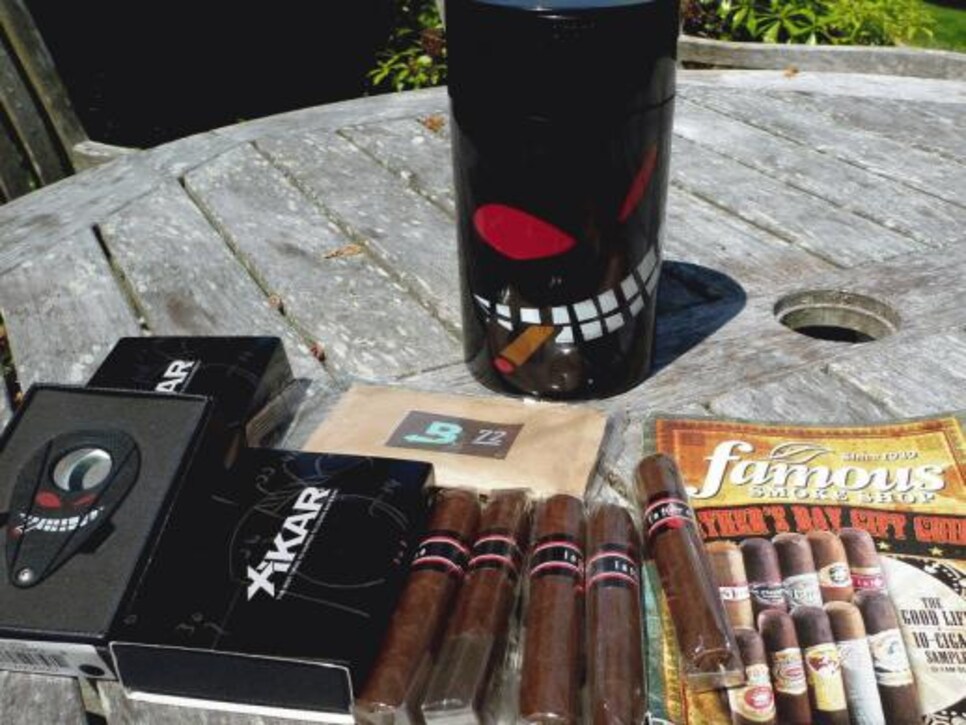 Fritz backed his truck up to the fence and dropped the tailgate. The truck's bed has a plastic liner -- good for spin. Climbing into the truck while holding a wedge, a ball, and a beer took some doing. Here's Hacker (real name) using the bumper as a step: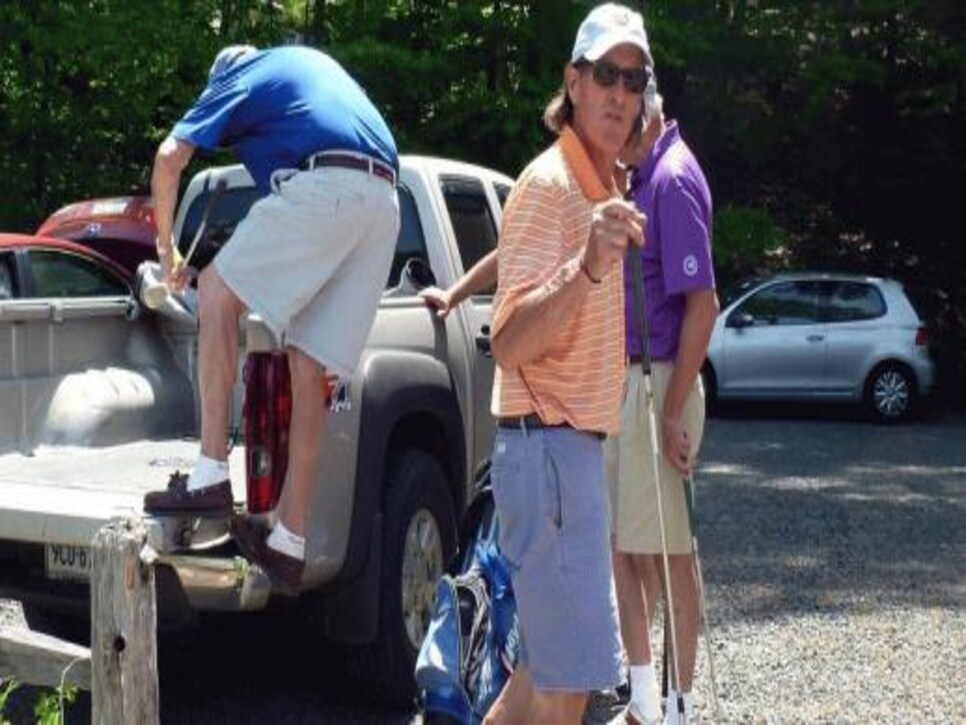 And here's Nick P., taking a shot:
Mike A. and Peter A. came in first and second in the cigar shootout, and took the cutter and the lighter, respectively. Chic came in third and took the Cigar Monster humidor: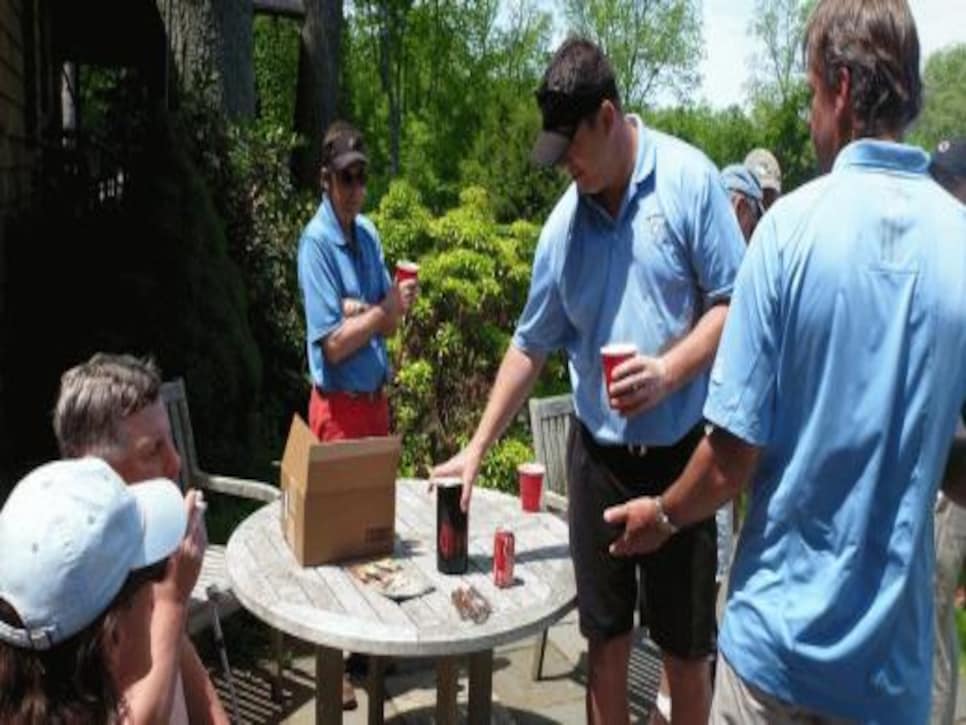 Chic is our golf chairman. One Sunday, he came close to shooting his pants: waist size on the front, inseam on the back.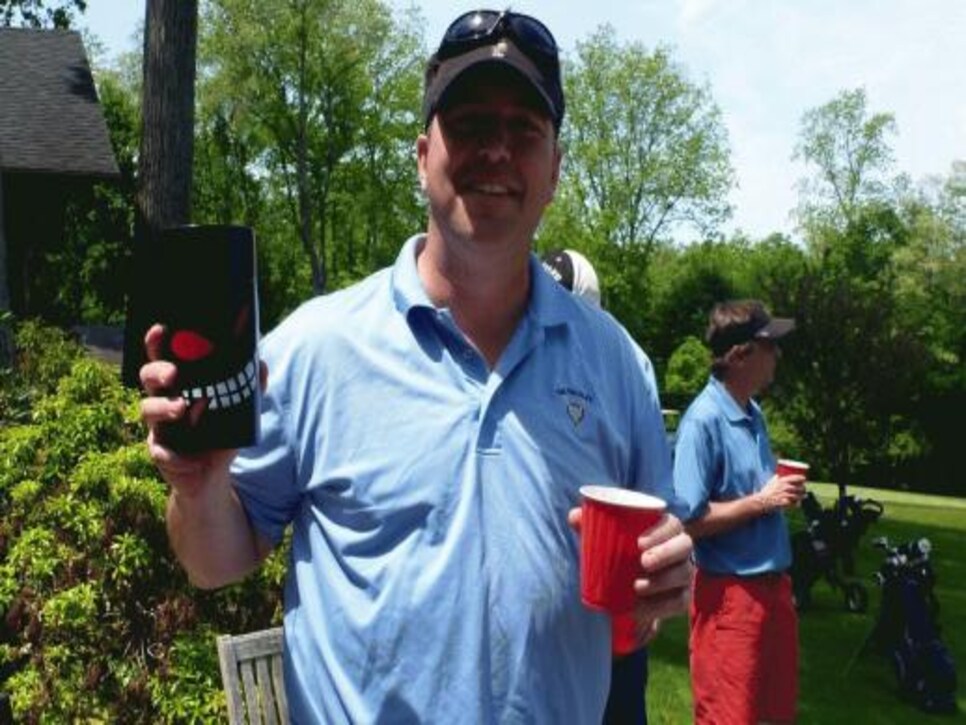 After the shootout, we held a quick meeting to decide whether to play a second eighteen or go home and do chores (i.e., take a nap).