The Loop
Recalling the first Senior Open and its underrated champion
The great Argentinian Roberto De Vicenzo has a perennially sad tie-in with the 1968 Masters but more upbeat is to recall his competitive longevity, including his stellar 1967 British Open victory, which he won at age 44, the oldest Open Championship winner of the modern era.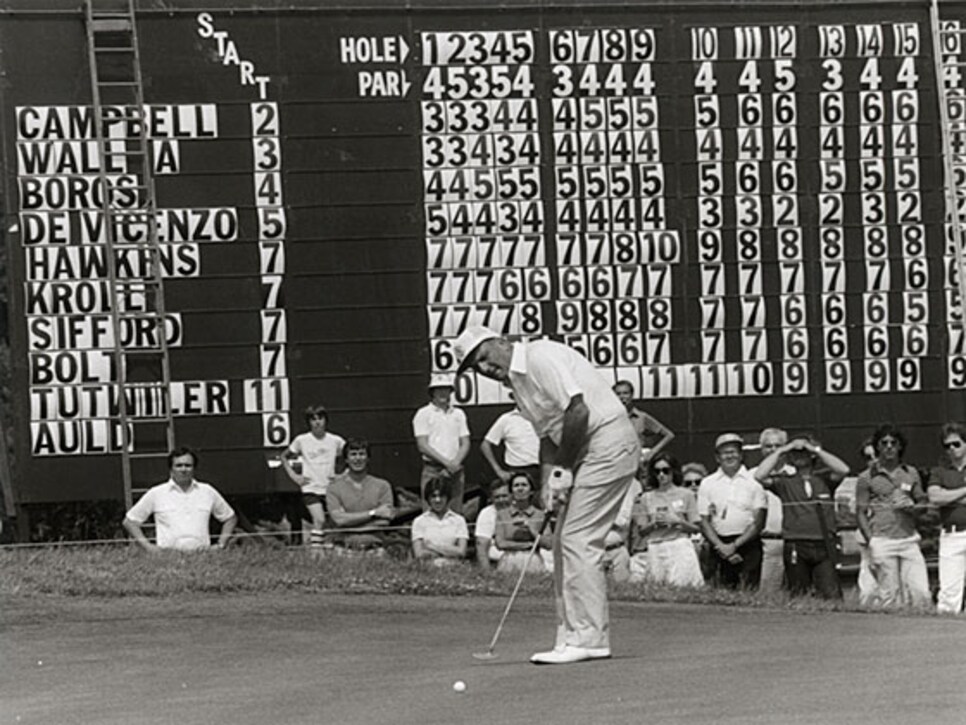 When De Vicenzo won the first-ever U.S. Senior Open in 1980, he was already 57 years, 2 months and 15 days old, and 35 years later that ranks as the second oldest age of a Senior Open winner, behind Allen Doyle (58 years, 13 days in 2006).
The minimum age to enter the first Senior Open was 55, putting De Vicenzo at the prime age to contend. Played on the East Course at Winged Foot, the inaugural event finished on June 29, 1980, so this Sunday's winner at Del Paso CC will be crowned almost 35 years to the day from Roberto's four-shot victory over amateur legend Bill Campbell. De Vicenzo shot four under on the weekend to finish at one over par, 285, for the championship.
De Vicenzo's post-victory comments showed a competitive mindset that works at any age. "To win, you have to fight. Men 57 years old can still do anything -- score a 1 or a 10," he said. "But at the start we didn't think anybody would break 290."
Begun as a "result of the remarkable growth in senior golf, both at the professional and amateur levels," the debut of the U.S. Senior Open coincided with the formation of the PGA Senior Tour, although notes from the 1969 USGA Annual Meeting show a Senior Open was discussed back then. It wasn't until the 1979 meeting, however, that the Senior Open was a go.
With his Legends of Golf success on the new senior tour, De Vicenzo was demonstrating his staying power there, too. In 1984 at age 61 he won the Golf Digest Commemorative. In 1981, the USGA lowered the Senior Open age minimum to 50 to "make the championship more competitive" and to more closely align it with other senior-age events. That also made the favorite players more likely to be in their early 50s rather than late, making it unlikely the oldest winning ages will be challenged.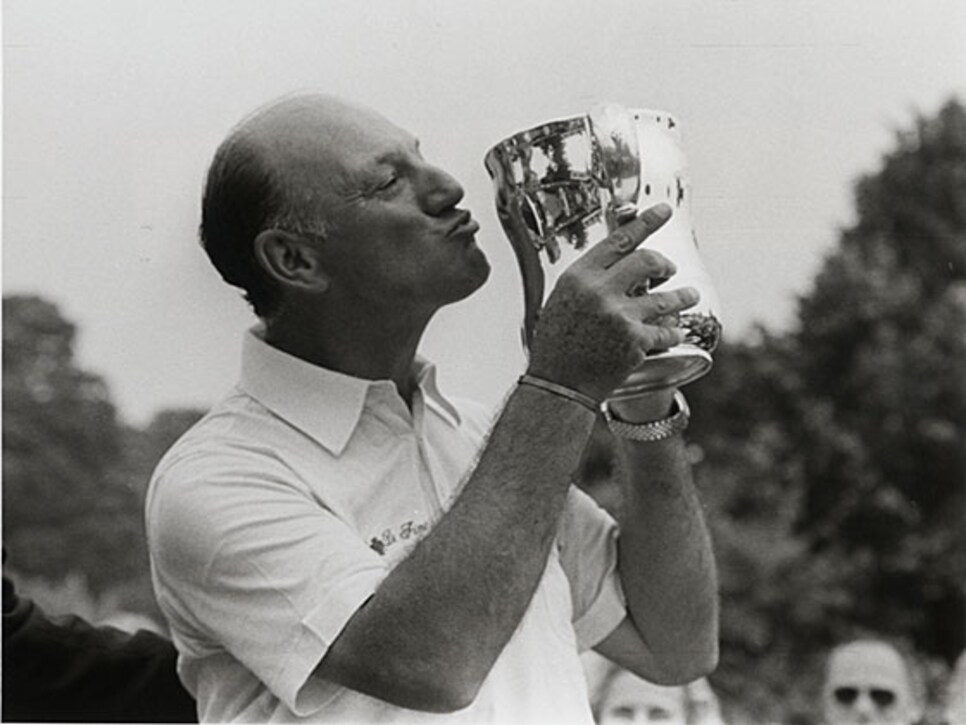 With the passing of Kel Nagle earlier this year at age 94, De Vicenzo is now the third-oldest surviving major champion. Doug Ford will be 93 on August 6; Jack Burke Jr. was 92 in January, and De Vicenzo turned 92 on April 14. The list continues with Peter Thomson (86 in August), Dow Finsterwald (86 on September 6), Arnold Palmer (86 on September 10), and Gene Littler (85 on July 21).