The Loop
Rebuilding Tiger's psyche will be harder than fixing his swing
World-class athletes, Fortune 500 CEOs and Navy SEALs have common traits that make them the ultimate competitors. But the wiring that makes them great at those jobs also makes them vulnerable to certain kinds of problems.
Problems like the ones Tiger Woods has right now, says Dr. Michael Lardon.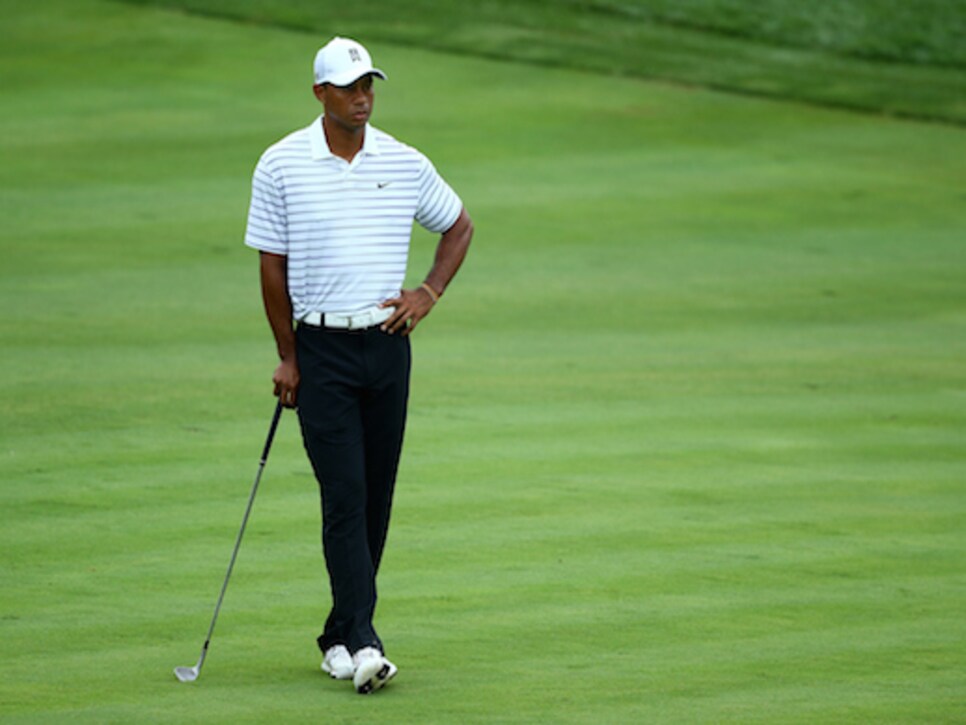 Lardon is a clinical psychiatrist who has worked with SEALs, CEOs, PGA Tour players and other elite athletes for more than 20 years as a peak performance coach. He's helped players on the rise learn how to handle pressure and SEALs who come to the end of their deployment learn how to transition into civilian life. He talks about his work with Phil Mickelson and other golfers in his new book, Mastering Golf's Mental Game, which was excerpted in last month's Golf Digest.
Lardon has never treated Woods, but he sees the threads common to "alpha predators" at the top of the competitive food chain who go through a crisis when they're past their peak. "It's an unusual situation for them to be in -- being the one who needs help," says Lardon, who is a consulting psychiatrist to the United States Olympic teams at the Olympic Training Center in Chula Vista, Calif. "You're the ultimate predator, you've been dominant in a hyper-competitive environment and you feel invincible. But when you can't do some of the things you used to do, it presents a new set of challenges. A lot of them can't do it."
Woods' search for a Sean Foley replacement is probably the least complicated part of this process. "From my point of view, a new teacher isn't that big of a deal. That's familiar territory for him," says Lardon, who has also worked with Erik Compton, Rich Beem and David Duval. "A big piece is injury. His body is breaking down. On top of that, the talk about 19 majors has been so deafening for so long, and he's gone more than six years without winning one. That's intense pressure -- something he hasn't ever really had to deal with."
And the fallout from Woods' well-publicized personal problems in 2009 goes beyond an expensive divorce settlement. "He used to be the PGA Tour's rockstar, but now the crowd is split," Lardon says. "Even if you say you don't care about things like that, it's a different dynamic when you go out to play. And saying that he is putting his kids first might make him a better person, but it won't necessarily make him a better golfer. He's going from having this solitary focus on golf to taking his kids to school every day. Real life has become a hurdle. And he has to deal with the fact that his kids are going to know what happened, because it's all been so public. That's real emotional pain."
Fixing it will be an especially hard road for someone like Woods, who has stayed famously closed off from everyone except a small circle of friends and employees. "To get better, you have to get real feedback from somebody who understands the whole situation," Lardon says. "That reputation for being this ruthless guy is something that helped make him be a great player, but for this he's going to have to open himself up -- which will probably require a totally new mentality. He has to re-assess his goals. He's not going to be in his physical prime again, so how does he maximize what he has and be more efficient? A swing coach is just one of the experts he should see."