LIV Golf
RBC cuts Dustin Johnson after LIV Golf announcement: "We are extremely disappointed in his decision"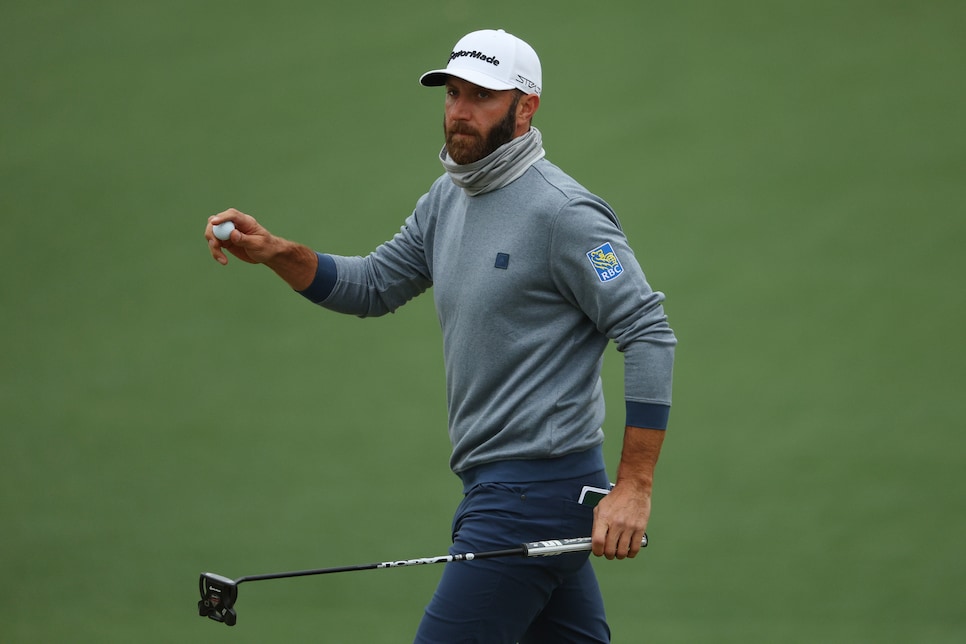 In the wake of Dustin Johnson's surprising turn to LIV Golf one of his primary endorsers has cut ties with the former World No. 1.
"RBC is a proud partner of the PGA Tour. Our partnership is anchored with two world-class golf tournaments—the RBC Heritage and the RBC Canadian Open. The PGA Tour has been clear about its intentions in accordance with its tournament regulations should a golfer choose to play in a tournament outside the tour, including the LIV Golf Invitational Series.
"We were recently made aware that Dustin Johnson made the decision to play the LIV Golf Invitational Series opener. DJ has been a valued RBC team member since 2018. While we are extremely disappointed in his decision, we wish him well."
That sounds like a relationship spoken solely in the past tense. It's also worth noting that when Johnson has previously competed in the Saudi International, he has played without the RBC logo on his apparel.
On Wednesday, RBC clarified that it had indeed parted ways with Johnson, as well as Graeme McDowell, who also jumped to LIV Golf.
"As a result of the decisions made by professional golfers Dustin Johnson and Graeme McDowell to play the LIV Golf Invitational Series opener, RBC is terminating its sponsorship agreement with both players," read a statement. "We wish them well in their future endeavours."
PGA Tour Commissioner Jay Monahan has promised that any tour member who competes in an event on the rival league would face suspension from the PGA Tour and possibly a lifetime ban. The tour denied conflicting-event releases to all tour members who requested to compete in the London event. In a statement to multiple outlets, Johnson's agent David Winkle seemed to indicate Johnson was looking at the tour in the rearview mirror.
"Dustin's been contemplating this for the past two years and decided it was in his and his family's best interest to pursue it," Winkle said. "He's never had any issue with the PGA Tour and is grateful for all it's given him but in the end felt this was too compelling to pass up."
The RBC Canadian Open and LIV Golf opener begin June 9.