The Loop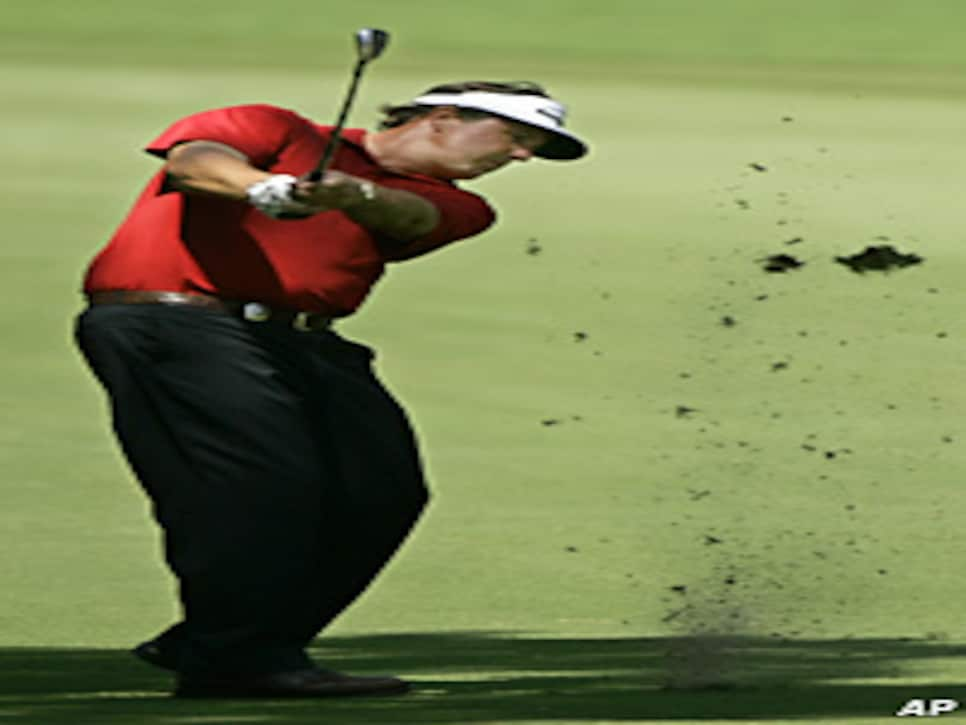 TULSA, Okla. -- Phil Mickelson was a model of consistency Sunday, closing with a 1-under-par 69 at Southern Hills in the PGA Championship. He opened with 16-straight pars before breaking through with a birdie at the par-4 17th, then made a scrambling par at 18 to finish at 6-over for the tournament.
"I'll certainly take a bogey-free round on Sunday," said Mickelson. "I played very well, had a chance to get the round going. I think I only missed one green the first 13 holes and had a lot of chances for birdies."
Mickelson said his left hand felt fine all week.
"It should be past me now," he said.
How would Mickelson assess his season so far?
"I've probably had a three-month suspension," he said, referring to his injury. "But I feel like I'm able to resume. I wish this was just a couple weeks later because I was finally able to start practicing. I just didn't get all parts of my game going. But I'll spend next week working hard, and hopefully I should be ready to the final four events of the year."
For a change, Mickelson is looking forward to competing in the fall.
"Usually this time of the year after the PGA, I'm ready to pack it in," said Mickelson. "But because I haven't been able to play or practice for three months, my excitement level to get back out and compete is still very high right now."
Mickelson wouldn't be surprised if someone made a run at Tiger Woods today.
"It's out there," he said. "A really low number is out there, but the problem is, or the challenge is, that one swing can kind if put a halt to the round. You can make a quick double-bogey based on where you hit it. The wind is calm and the greens are still very receptive."