The Loop
Ranking the (very few) good moments of Carmelo Anthony's time as a New York Knick
It took forever, but the New York Knicks finally traded Carmelo Anthony on Saturday, sending the star forward to the Oklahoma City Thunder in exchange for Enes Kanter, Doug McDermott and a 2018 second-round pick.
The deal, first reported by ESPN's Adrian Wojnarowski, marks the unfortunate end of what was an ugly marriage for the majority of Anthony's seven year tenure as a Knick. A tenure that featured an astounding five different coaches, very minimal success and a ton of unfavorable back page headlines.
But if you can forget all the 2-for-17 shooting nights, potential game winners that clanged off the rim, and the early playoff exits, you'll recall that there were some good times. We remembered some of those (extremely few) good moments of Melo's time in the orange and blue, and ranked them accordingly:
5. The Day Carmelo became a Knick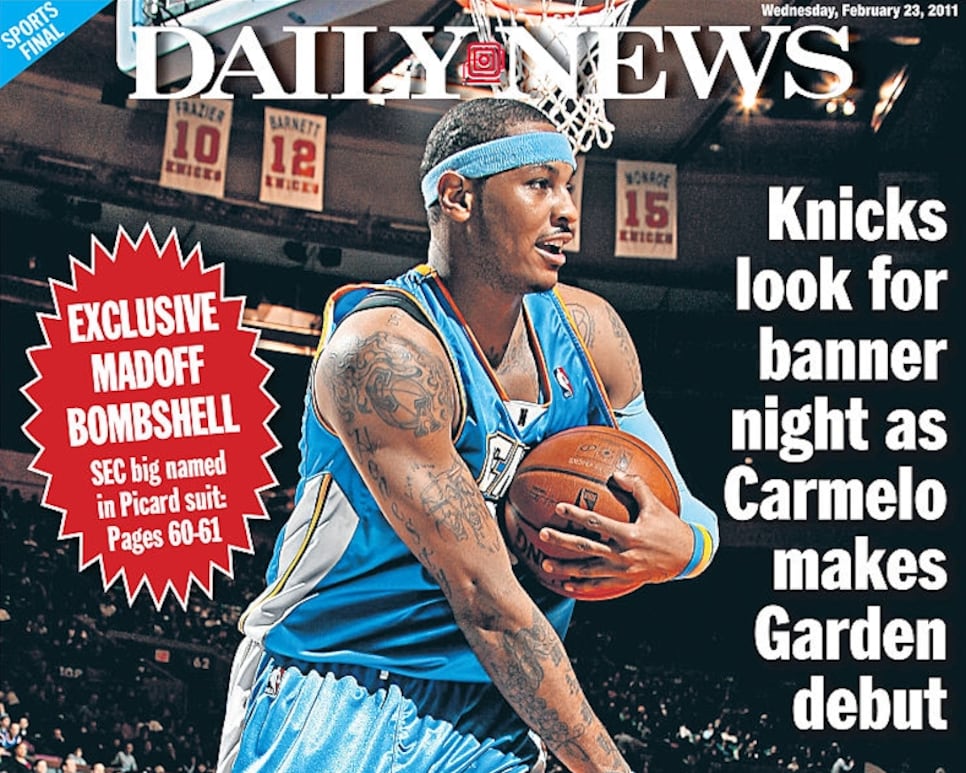 I realize we're setting a pretty low bar with this one, but the Knicks did win the game! Anthony scored 27 points and grabbed 10 rebounds in the 114-108 victory at Madison Square Garden over the Milwaukee Bucks. If you can believe it, on the night of February 23, 2011, Knicks fans were hopeful.
4. Carmelo scores 62 points at the Garden
If there's a more Carmelo moment in his time as a Knick, I'm not sure what it is. A 62-point night in a meaningless win during a meaningless season. At least, for once, it was an efficient night from the field, with Anthony going 23-35 overall and 6-11 from three point range. Yippee.
3. Carmelo goes OFF against the Chicago Bulls on Easter Sunday
In terms of peak Madison Square Garden atmosphere, this Easter Sunday overtime win over the Chicago Bulls was Anthony's finest hour. It was a rare instance where Melo came up clutch, even if it looked like both shots were just him chucking and hoping for the best. They both went in, the court side celebs went wild, and Melo shouted "THIS IS MY F-IN HOUSE," which is probably the last time he ever felt that way about MSG.
2. Knicks win the division, earn the two seed and win a playoff series
You know you're a Knicks fan when winning one playoff series is cause for celebration. Man, that's sad to type out.
1. Today, when he got traded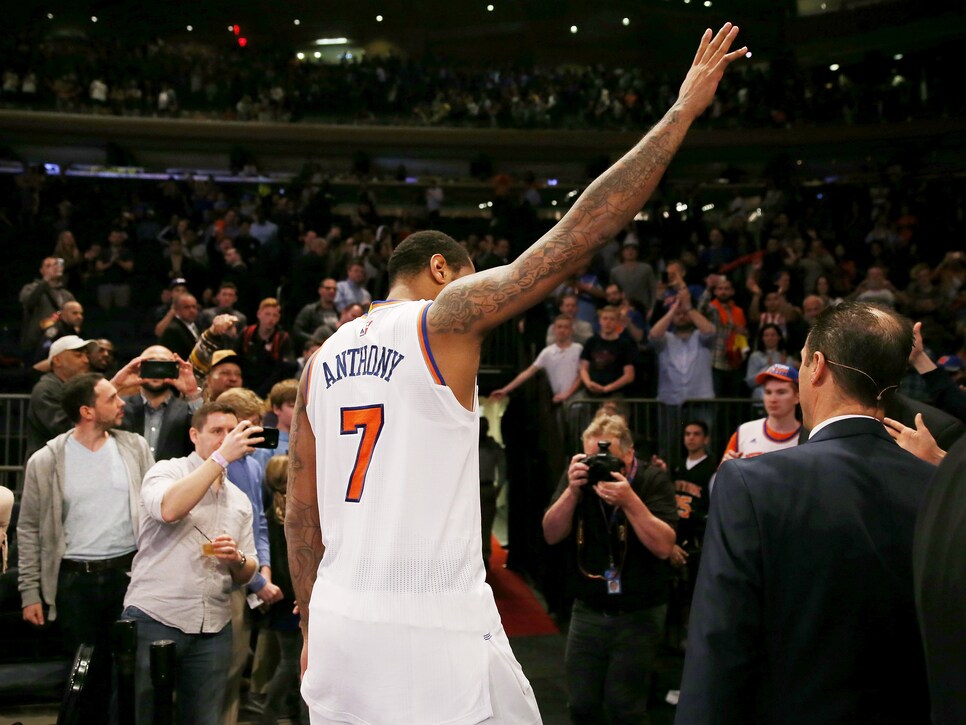 Goodbye Carmelo, it was fun for like, three or four games.