Driving
I teach a mix of tour players and regular golfers on the range at my club, and the amateurs can't help but eavesdrop, hoping to pick up some tips from the professionals. Can that sometimes be a good idea? Sure. But other bits of advice and strategy are best left to the golfers who play for a living. Here, I'll show you some of the most common things you might be tempted to copy from the guys and gals on tour—and explain which ones make sense and which ones don't. Helping me demonstrate is PGA Tour rookie Paul Haley II. I've been teaching him since he was a little 6-year-old with a big swing. Now he's one of the pros my amateur students want to copy.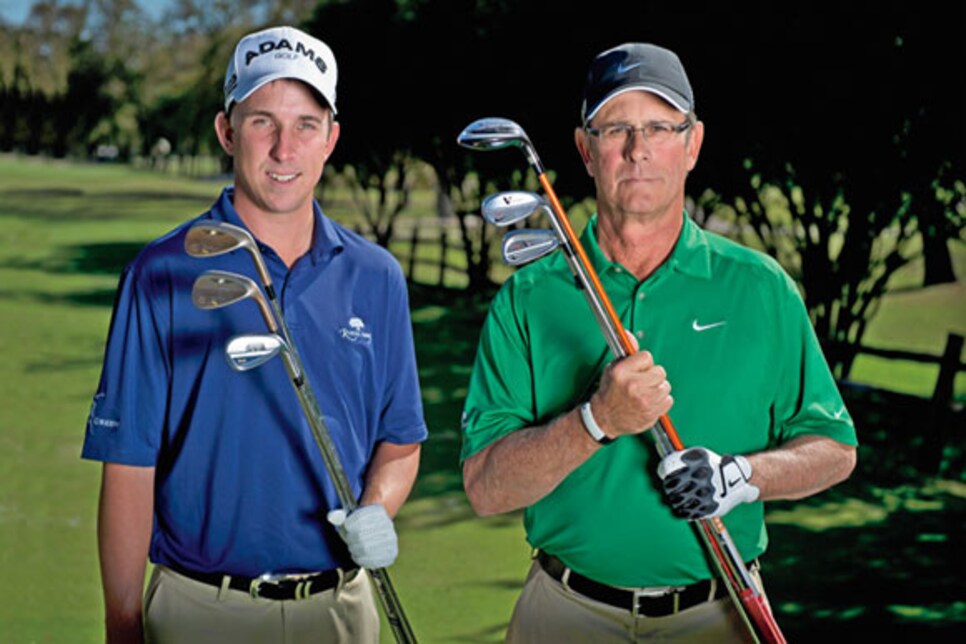 Q: SHOULD YOU CARRY THREE WEDGES?
NO: Paul carries a pitching wedge, gap wedge and sand wedge so he can attack virtually any pin within 100 yards, no matter the lie. You can hit all the basic short-game shots with only a pitching wedge and a 56-degree sand wedge. Replace the third wedge (gap or lob wedge) with another hybrid between your middle irons and fairway woods. Now you have a shot-saving, long-range weapon.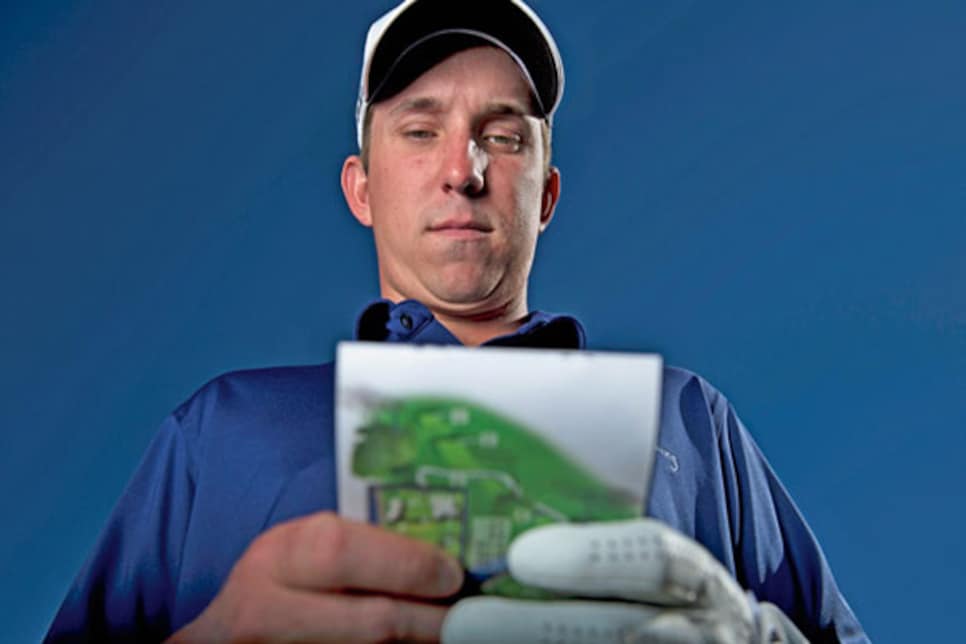 Q: SHOULD YOU TEE THE DRIVER LOW?
NO: If you want to maximize distance, you've got to tee it high. Most tour pros are trying to control their drives, especially avoiding the big left miss, so they tee it lower to promote more controllable left-to-right spin. Slower-swinging amateurs need to launch it higher to get more carry distance. Set the ball so that two-thirds of it is sitting above the crown (above). Then try to sweep it off the tee.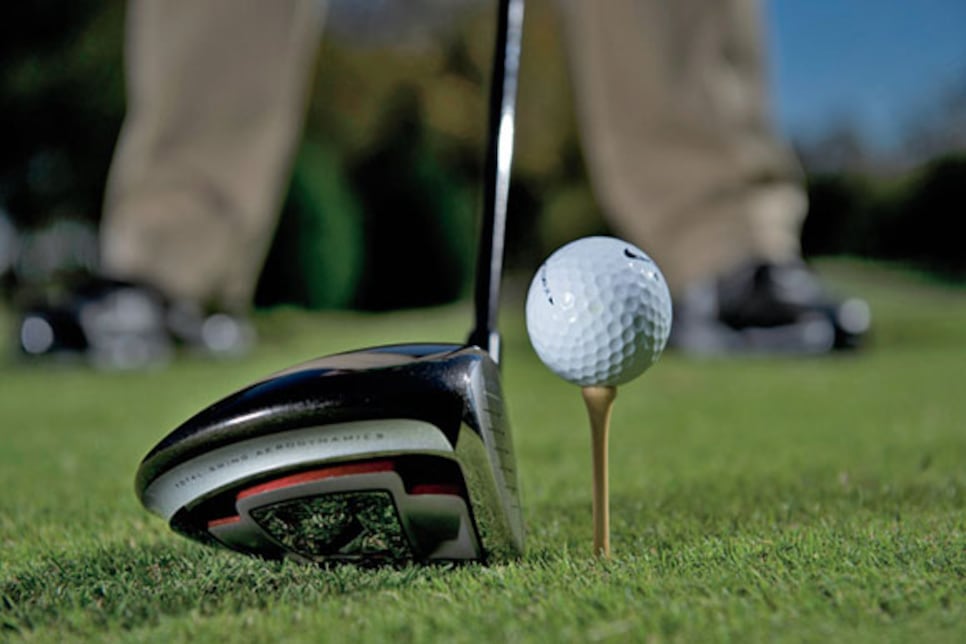 Q: SHOULD YOU READ PUTTS FROM A LOW ANGLE?
__YES:__You will never see a tour player get careless with a putt longer than a tap-in. They have a routine that involves—at minimum—reading the line from a low angle behind the ball. From the moment you reach the short grass, use a better green-reading routine. Take a look from a few different angles, especially the lower side of a breaking putt. Just make sure you're ready to roll it when it's your turn.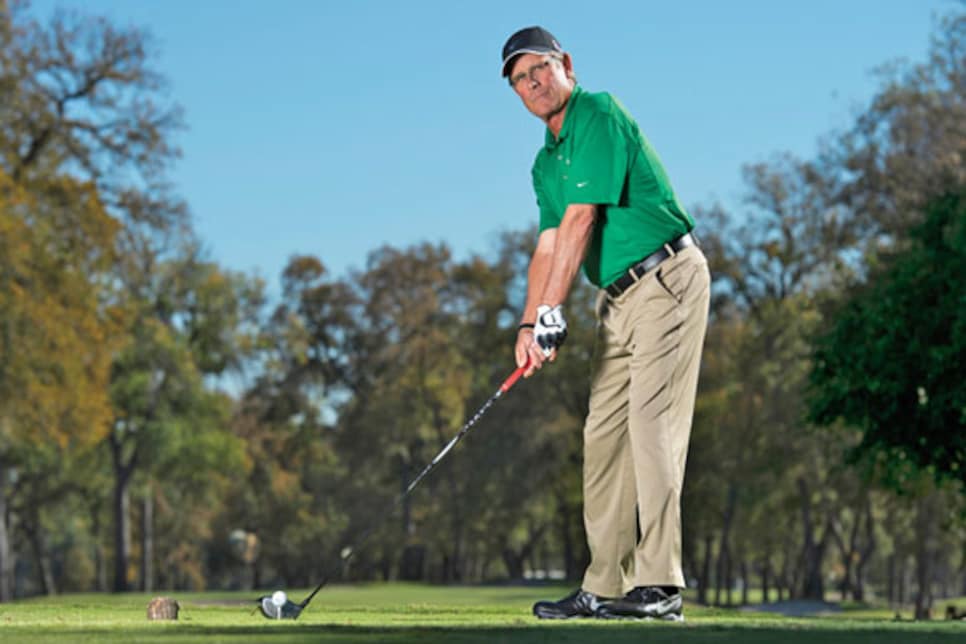 Q: SHOULD YOU TAKE A BIG DIVOT WITH A WEDGE?
NO: Average golfers see Paul take a healthy divot on a 100-yard wedge shot and think the secret to putting some stop on the ball is smashing down on it. That's wrong. Paul might make a divot hole sometimes, but it's coming after he hits the ball. You want to make clean contact with the ball first (above). Do that, and you'll put more than enough spin on it, even if you don't rip off a huge divot.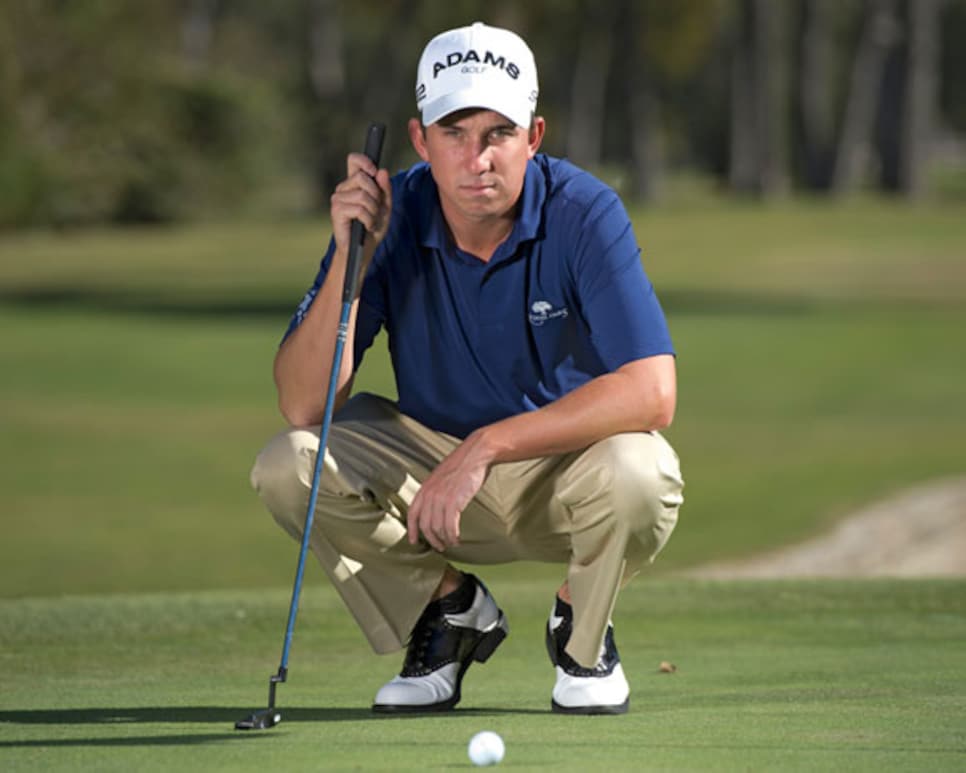 Q: SHOULD YOU SHAPE YOUR SHOTS TO FIT THE HOLE?
NO: Paul sets up on the side of the tee box that suits the shot he's trying to hit. If he's playing a draw on a dogleg left, he'll go to the left side of the box and aim for the right edge of the fairway. You probably have a predominant curve to your shots. So instead of trying to force the ball in the opposite direction, play your shot shape on every hole. You'll be hitting your next shot from the fairway a lot more often.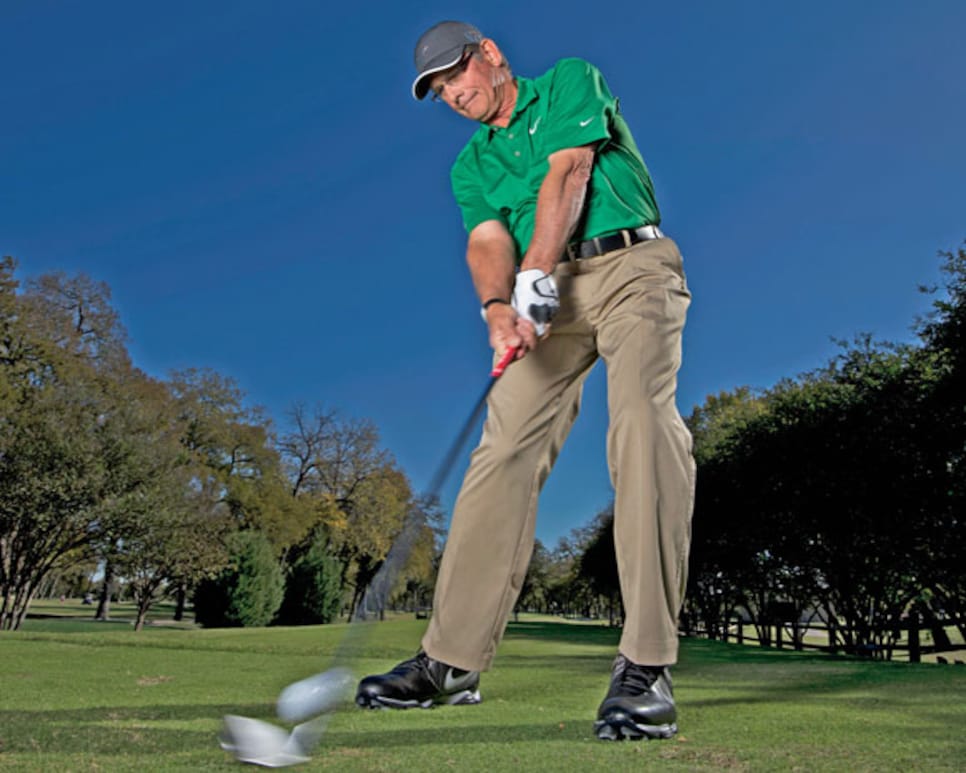 Q: SHOULD YOU GET EXACT YARDAGES?
__YES:__Paul's caddie gives him precise distances on every shot, so he can make his best decision. Your scores will improve if you do the same. If the pin sheet says the hole is 16 yards back of center, your shot from the 150 stake is actually 166 yards. Instead of a 7-iron, you might now be hitting a 5-iron. Also, use your average carry distances when choosing a club—not your all-time shot. You'll hit more pin-high.
Golf Digest Teaching Professional Randy Smith works with Paul Haley II at Royal Oaks Country Club In Dallas.