The Loop
Rain is the avid golfer's best friend
Not because it makes grass grow, but because it makes non-avid golfers decide to spend the day cleaning out their basement. Two weeks ago, the Friday-afternoon meeting of the Sunday Morning Group had to begin an hour late because the 16 participants in the Ladies' Nine-Hole Member-Guest Tournament, held that morning, took three hours and fifteen minutes to play nine holes on an otherwise empty course. One group was still finishing when we got to the second hole: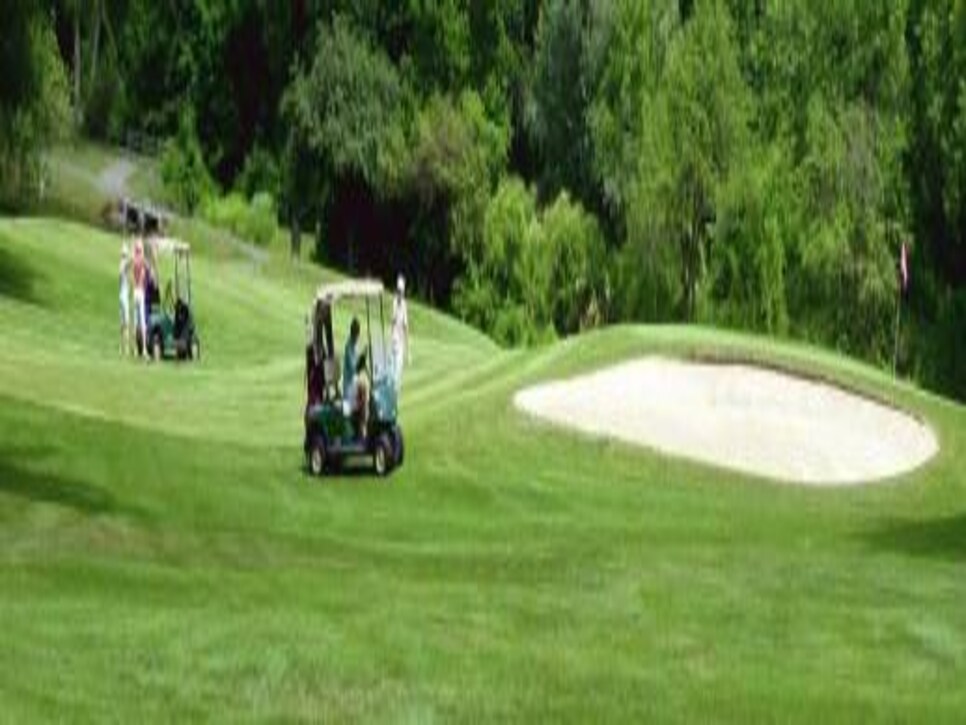 One difficulty with rainy-day golf is that rainsuits are not designed for weather that isn't cold and windy as well as wet, even if they supposedly "breathe." Tim and my brother, John, who played with us, have short-sleeved rain jackets, which work pretty well: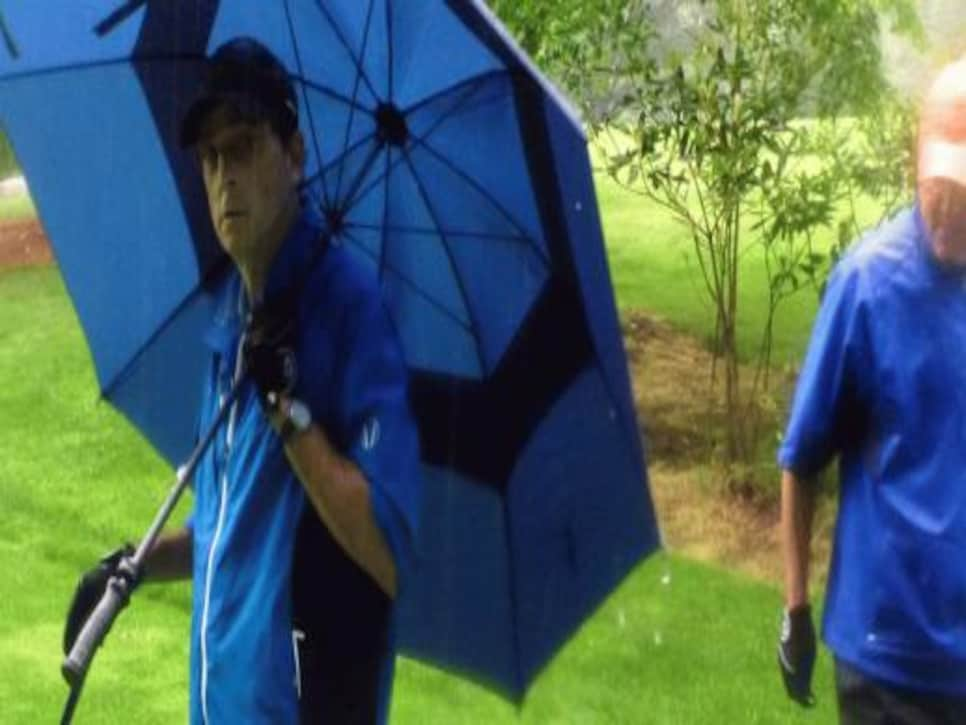 Shoes are a problem, too, even if they're supposedly waterproof, because if you're wearing shorts water runs down your legs and into your socks. One solution: FootJoy golf sandals, like Barney's (photo below). I just ordered a pair, also on sale, from GolfLocker.com.

Then more rain, just in time for a nap. Another perfect day.