Game Changers
A dad's love of golf and a great grandmother's stories of perseverance led Rachel Melendez Mabee to her calling in the game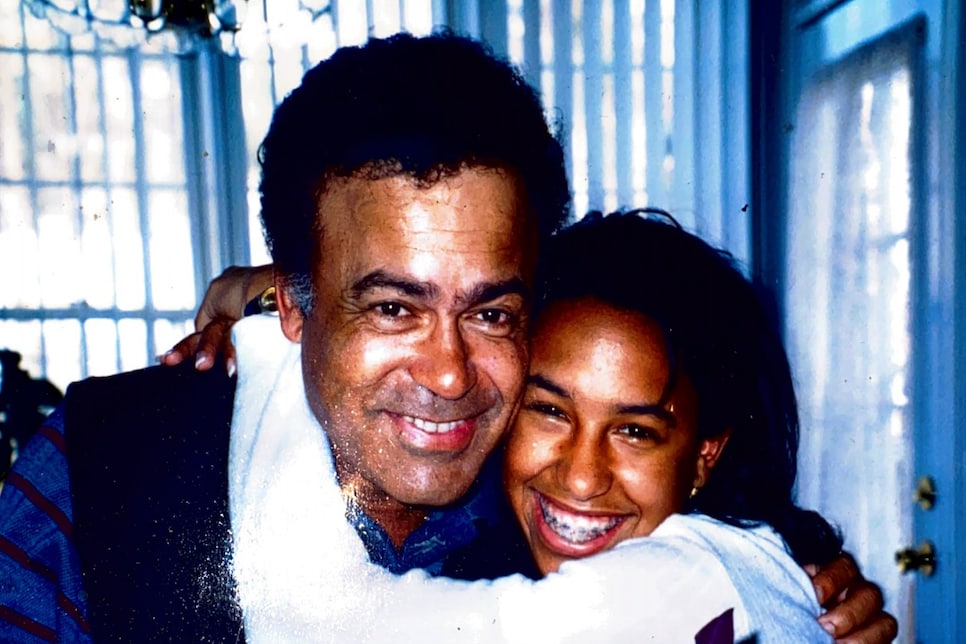 Rachel Melendez Mabee as a young girl with her father, Luis Melendez.
In celebration of Black History Month, Golf Digest is asking a collection of Black men and women in golf to reflect on a figure who influenced their path in the game. Rachel Melendez Mabee is the program specialist for PGA WORKS, a division of the PGA of America that works toward inclusion and diversity in the game and business of golf.
I have had some incredible women who inspired me—among them, LPGA pioneers like Renee Powell and Althea Gibson, as well as the matriarch of my family: my great grandmother, Mamie Kirkland, who lived to be 111 years old and died only last year. But as cliché as it sounds, my father, Luis Melendez, is the single-most influential person in my life. He was my father, my best friend and my fiercest advocate. I was the ultimate daddy's girl, and he introduced me to golf. He grew up poor on a tobacco farm in Puerto Rico, and golf wasn't even a consideration until he moved to America for college. After his first introduction to the game, he was a bona-fide golf nut. When I was little, Dad took me to the park near our home in Buffalo, N.Y., to hit balls with my plastic clubs. Over the years, he was my only teacher, my caddie, and he really molded me into pursuing golf as a lifelong journey. He died three years ago, and I get choked up thinking about it.
Where I really found the most inspiration from him was outside of golf. He was one of the first people of color to hold an executive position at a large corporation, and he could speak firsthand to the headwinds that I would eventually face both on and off the course. I found my own voice, with his guidance, in an industry where you are typically the "only one" in the room. My dad taught me the lessons in life that golf ultimately teaches you—perseverance and determination.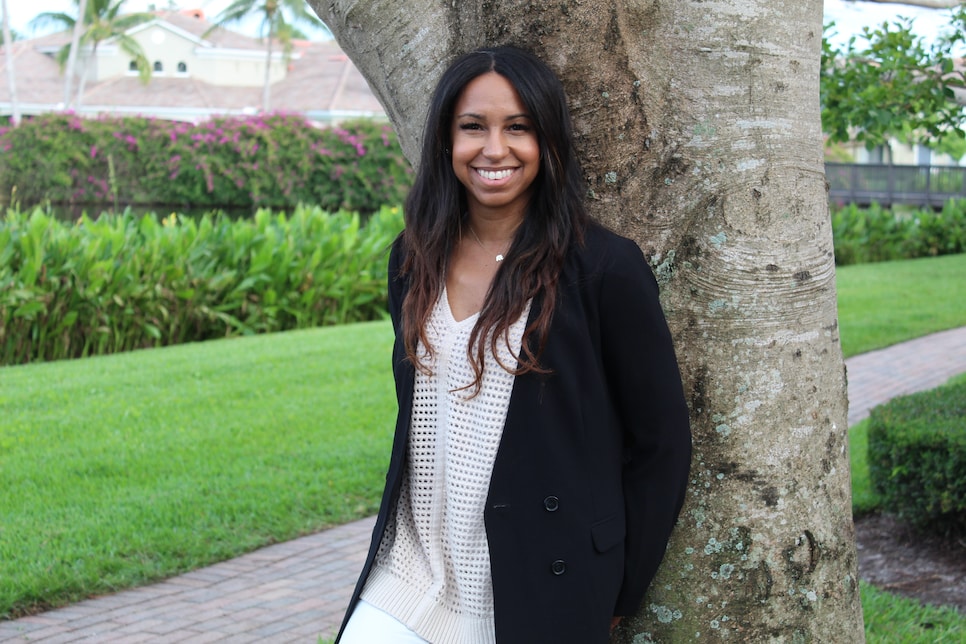 Rachel Melendez Mabee is a program specialist for PGA WORKS. (Photo courtesy of PGA of America)
I remember being at a junior tournament in Georgia. I had an awful round. I was fuming, and my father was trying to talk me off the ledge. Then two grounds people came over. They were Black, and they thanked me and said how much they appreciated me being there. I didn't understand that. I'm thinking, 'But I played so terrible!" And it was my father who put it into perspective as he later shared that they were thanking me because they weren't allowed to play the course. Even now, I vividly remember the impact that had on me, and it does shape what I do today, because I know how much representation matters. My father always knew I was going to have an impact in golf, and right before he died, I got this position. It was serendipitous, because he knew this was how I was going to be able to share my story, my experiences and work to make meaningful and impactful change to bring more minorities into this sport I love so much.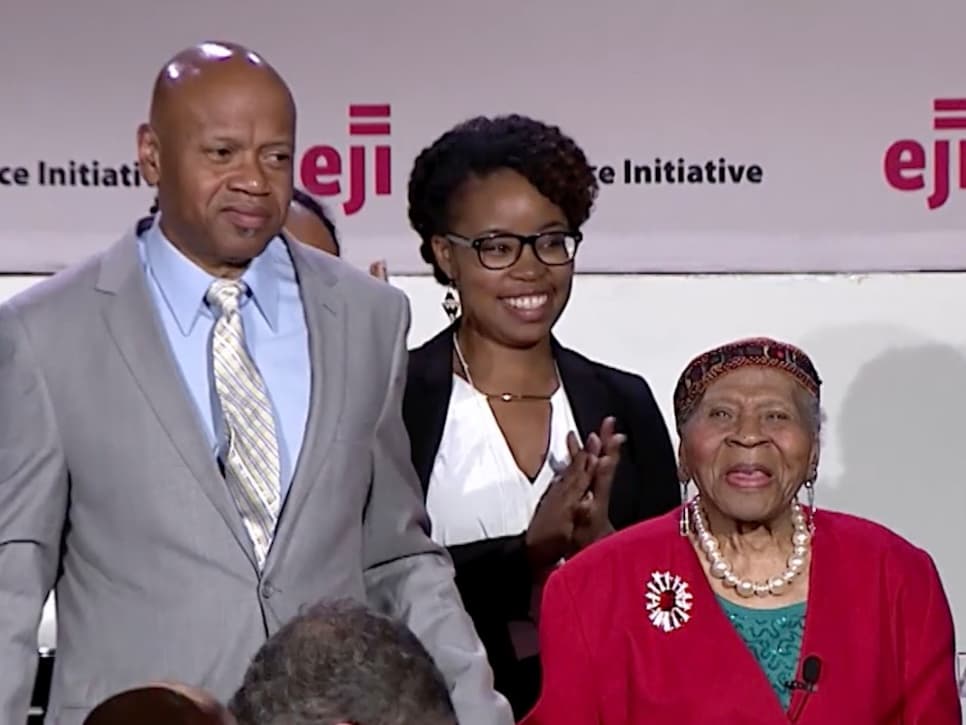 Mamie Kirkland (far right), Rachel Melendez Mabee's great grandmother, lived to be 111 years old.

It's impossible for me to tell my story and not include my great grandmother. My father drew so much inspiration from her. As you can imagine, as an Afro-Latina woman, I've taken a lot of strength from her experiences. Mamie Kirkland was a Black woman born in Mississippi in 1908 and endured more racial terror than any of us could imagine. As a child, she quite literally escaped a lynching with her family. After she died, the New York Times wrote, "She was the embodiment of the African-American experience of the 20th century, her life's long journey altered repeatedly by the racial violence and bigotry coursing through the United States." I'm quite proud to say that her life helped inspire the creation of the Legacy Museum and the National Memorial for Peace and Justice in Montgomery, Ala. My great grandmother talked about leaving Mississippi a scared little girl, and it would be 100 years before she returned. At the time, she said, "I'm not scared anymore." I think about that now. When you face headwinds it can be demoralizing … it can be scary, but that's what the PGA of America hired me to do—make those headwinds easier for others and break down some of those barriers. I don't want anybody else to talk about being "a scared little girl."