Driving
Quit steering your driver to get more speed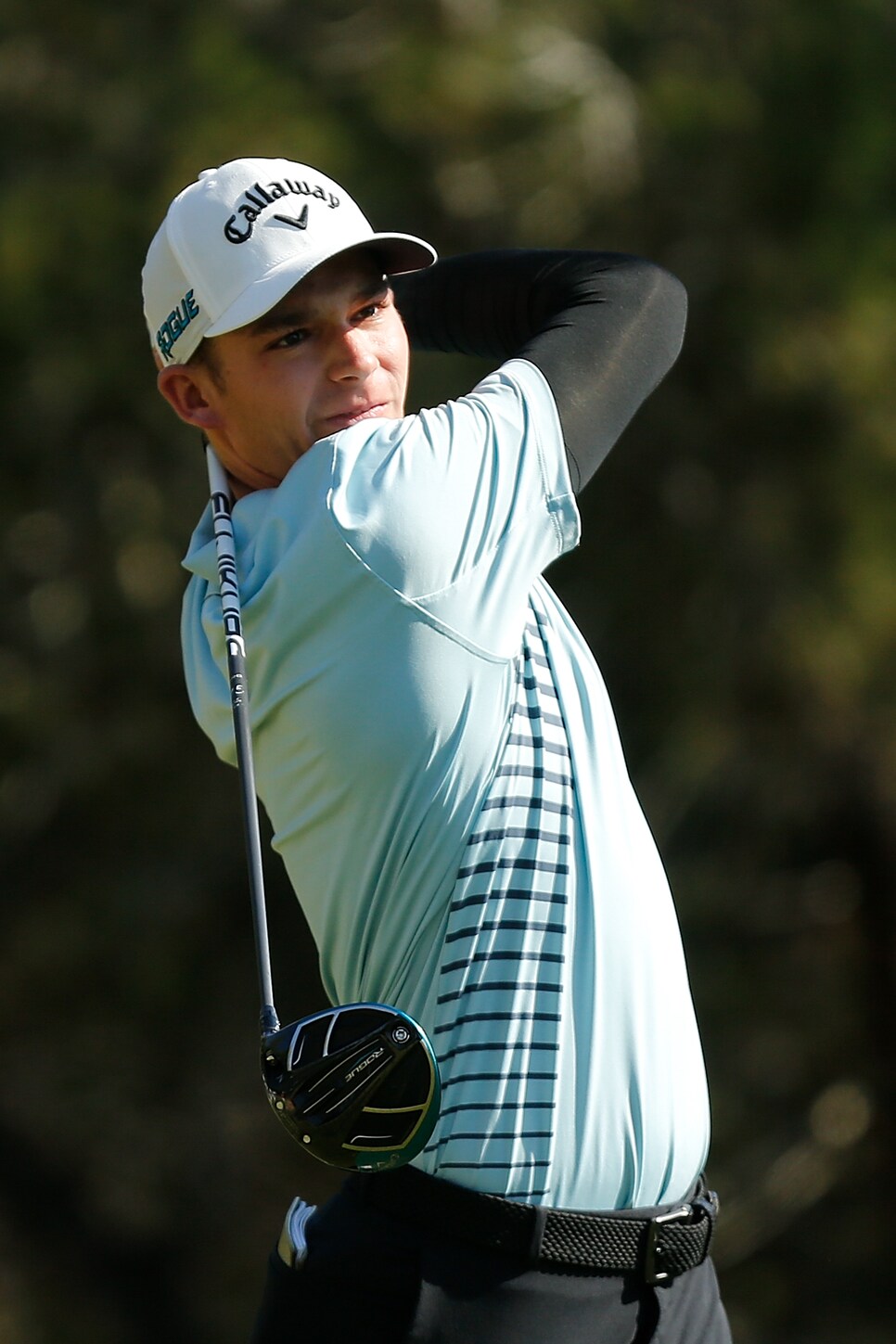 Aaron Wise won the Byron Nelson, but the driving display he put on is more representative of a new era in golf than it is a personal trademark for the 21-year-old former NCAA champion.
Wise won by smashing his driver long and straight. He hit 90 percent of his fairways for the week at Trinity Forest, while simultaneously averaging nearly 300 yards for each driver and hitting more than 90 percent of his greens. Wise birdied holes 7-10 on Sunday to run away from Marc Leishman and earn his first PGA Tour win. He did it in an almost stereotypically "modern" way—by employing very different swings for his irons and his driver.
"Aaron is a young, athletic kid who swings very fast, but when you watch him hit his irons, his finish looks almost Hoganesque. He's making a swing that's under control just enough," says Golf Digest 50 Best Teacher Brian Manzella. "But when you watch him hit a driver, it's a different thing. He turns it up a couple of notches. He's swinging with his hands and the club on a much closer plane compared to the two plans they work on for an iron shot."
The proof is in the finish, where Wise has wrapped the club completely around his body, as compared to a more "classic" low hands-and-parallel-club finish. "They're playing a sport now where you have to control your trajectory on your short irons, but you have to hit the driver full throttle," says Manzella. "If you can't carry it 300 yards, you can't beat anybody. You know who came up with that? Jack Nicklaus. He was way ahead of his time. He knew that hitting it high and hard and straight was the way to win majors. You have to bomb it and find it. Aaron Wise can, and there's a lot more like him coming."
Having 120 miles per hour of clubhead speed is one easy way to hit it higher and farther, but any player can get more productive speed with a baseball swing drill, says Manzella. "Start with some easy swings with the club moving around you level to the ground," says Manzella, who is based at English Turn Golf & Country Club in New Orleans. "You'll find that the club will stay on that plane, and so will your hands. Increase your speed, and then make swings with the same feel after you tilt toward the ground. Instead of holding the club off or otherwise overcontrolling it, you'll start getting all the speed out of your swing. "