Approach Shots
Quit hitting crooked iron shots with this simple tip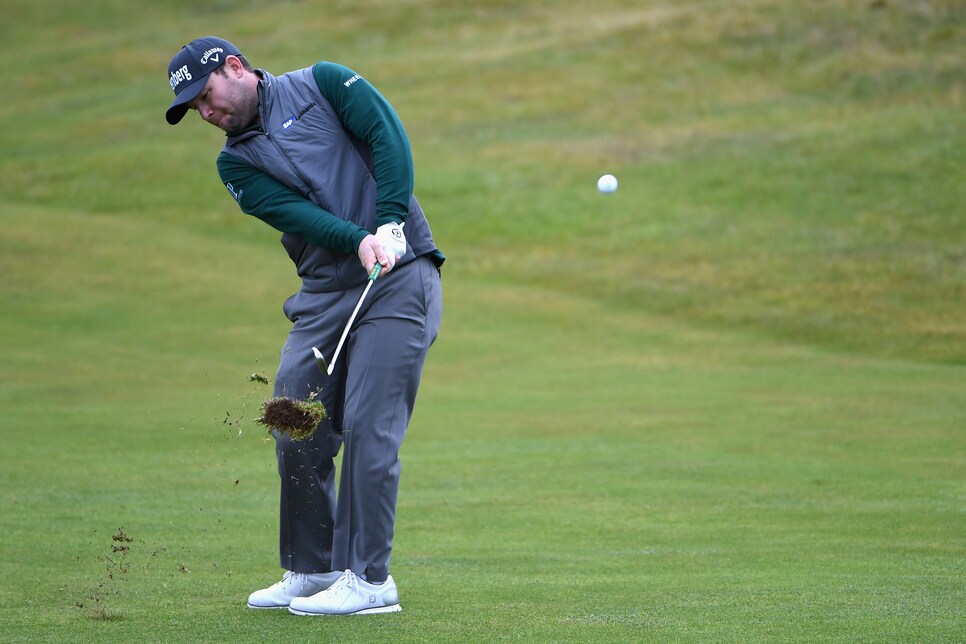 The conditions and course setup at Birkdale were perfect for somebody to go out and shoot a low number. But the player still had to hit the shots.
That player was Branden Grace. Feasting on rain-softened greens and an almost complete lack of wind, Grace made eight birdies against no bogeys to become the first person to shoot 62 in a men's major championship. It always helps to have a compliant putter, but the magic in Grace's round came from relentlessly pure ball-striking. He hit 70 percent of his fairways while averaging 310 yards off the tee, and hit 16 out of 18 greens.
"Low scores come from being able to control the golf ball. The best players have great awareness and control over the clubface," says top Alabama teacher Tony Ruggiero, who is based at the Country Club of Mobile. "When Grace is coming down to the ball, his left wrist turns down to the ball, which matches what the face is doing. At impact, the face is square to the target and isn't rotating much--which makes his contact and ball flight very predictable."
To get more of what Grace has, start building a better relationship with your clubface. "Imagine the logo on the back of your glove is a mirror image of the clubface. If you want the ball to go straight, have the back of your glove pointing at the target at impact," says Ruggiero, who works with Smylie Kaufman and Lucas Glover, among other tour players. "The most common mistake? Players who slice usually have the logo pointing up and to the right."