The Loop
Quiros provides the Open its first highlight before it even begins
SAN FRANCISCO --  Alvaro Quiros couldn't see the ball land. He couldn't see it roll, and he couldn't see where it finally settled.
But almost immediately after hitting his tee shot on the par-4 7th, Quiros could hear something.
The hole was cut 290 yards away, and Quiros had just been deliberating with his caddie between hitting a driver and a 3-wood on the drivable par 4. Turns out the driver in his hand was a pretty good choice.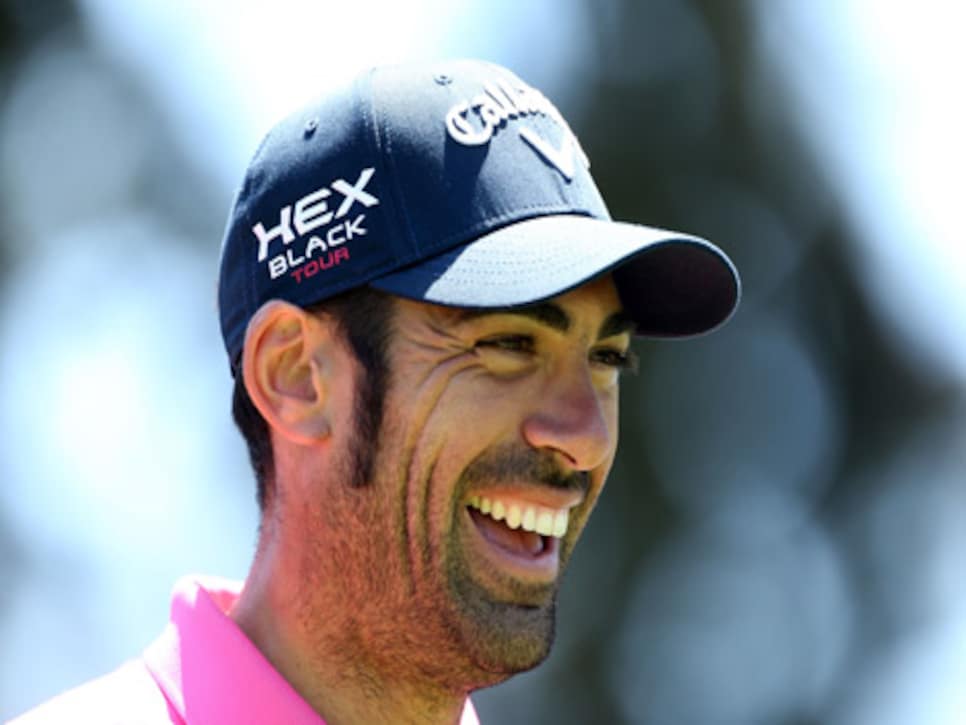 "The people on the grandstand behind the green started screaming and standing, so we thought we hit the flag," said Quiros, who is one of the longest hitters in the Open field. "Then (playing partner Gonzalo Fernandez-Castano) said, 'I think you holed it.' I said, 'I'm not going to hole it. I'm just trying to find the fairway, and now you tell me it's in the hole. Come on.'
"But then as we walked to the green people in the crowd started to tell me, 'Congrats.' So once people started to tell me this sort of thing, that's when I realized we had holed it.""
](http://http//www.golfdigest.com/golf-tours-news/blogs/local-knowledge/2011/02/video-the-greatest-shot-of-all-time.html)
As Quiros later learned, his tee shot carried to the ridge bisecting the green, then took one hop before landing in the cup (footage of the shot, and the ensuing reaction can be seen here). The ace in his final tune-up before the start of the U.S. Open was Quiros' first on a par 4. Will it provide a springboard to more highlights this week? Quiros could only hope.
"It's just a practice round, but it's still a great shot," he said. "Sometimes the way to build up confidence is to hit a great shot."