The Loop
Quick thoughts from Northrup Grumman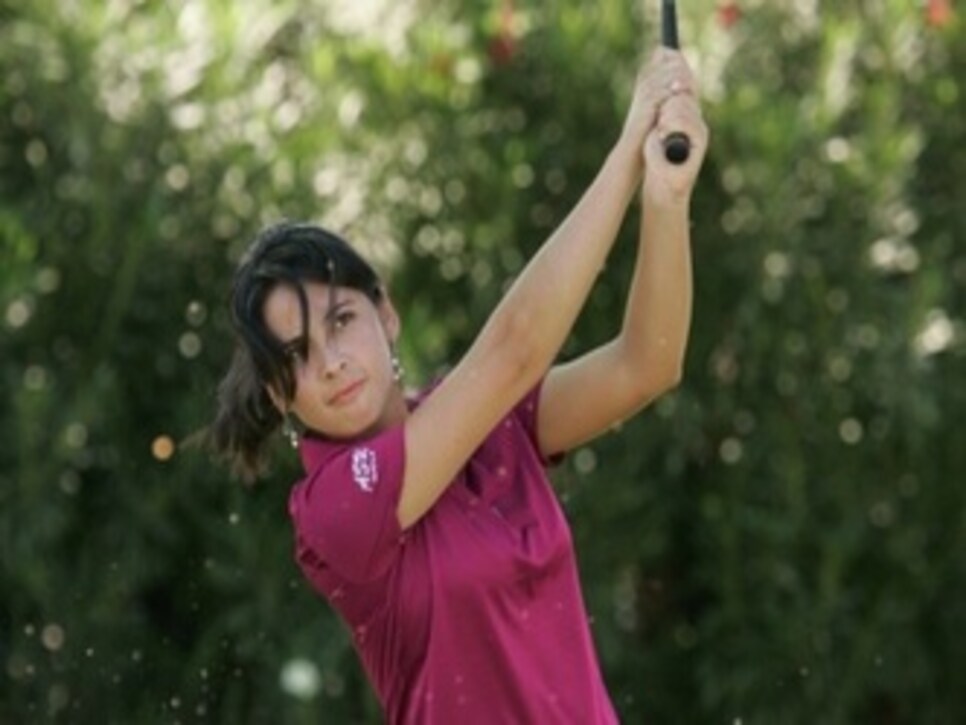 J-frosh Carlota Ciganda had an impressive debut, finishing T-2 and looking as if she's having few problems adjusting to school, while transfer Jaclyn Sweeney also pulled down a top-20 finish. Then, seemingly out of nowhere, Juliana Murcia (right) shows up with a standout performance, shooting one-over 214 to claim medalist honors by eight strokes. (Her total was almost 25 strokes better than the average 54-hole score for the tournament.)
"It's pretty amazing that we were able to come out on top and win by such a large margin without Aza and Anna," ASU coach Melissa Luellen said afterward. "It just shows that we've got some new depth and we're a new team."
2.) UCLA is still pretty darn good.
When my "Fab Five" comes out later this week, I'm still going to have the Bruins No. 1. It's no disrespect to ASU, but if you look at UCLA's performance you see that the team had five players finish in the top 13, including two in the top-seven (Ryann O'Toole and Tiffany Joh). Only problem was that O'Toole was playing as an individual, and Sydnee Michaels, a standout player in the fall, struggled to a T-34 showing. Swap out O'Toole and Michaels, and UCLA gets 11 strokes back. (Yeah, I know ... the Bruins still lose then by eight shots, but they lose because Murcia played out of her mind.)
3.) There's plenty of time to debate this.
As of now, ASU and UCLA are 1-1 head-to-head. Better yet, they will be in the same field in four more tournaments this spring before NCAA regionals.
Photo: Courtesy of Arizona State Sports Information