The Loop
Quail Hollow president scouts PGA Championship at Baltusrol, returns with this idea: Self-serve beer machines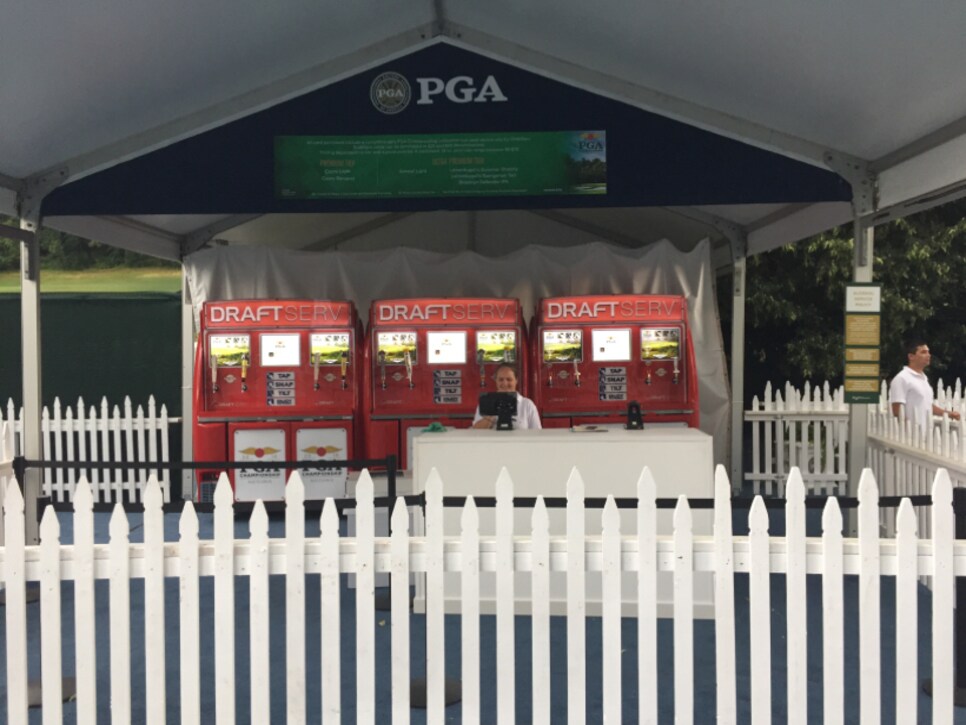 You've got to admire a man who has his priorities in order, among them Johnny Harris, the president of the Quail Hollow Club in Charlotte, N.C.
Next year, the Quail Hollow Club will host the PGA Championship. So last July, Harris ventured up to the PGA at Baltusrol Golf Club on a scouting mission. Anything he saw that he'd like to incorporate at Quail Hollow in 2017?
Yep. Self-serve beer machines.
The beer machines are manufactured and distributed by DraftServ Technologies, a Suwanee, Ga., company, and have turned up at a variety of stadiums throughout the country.
Here's how they work: The consumer obtains a prepaid card, $20 or $40 in the case of the machines at Baltusrol. The consumer then scans the card and draws whatever quantity of beer they want. They are charged by the ounce. An attendant is required at each station for the purpose of checking IDs and to ensure imbibers aren't inebriated.
At Baltusrol, six beer choices were featured in one of three locations (shown above): Coors, Coors Light, Brooklyn Defender IPA, Amstel Light, Leinenkugel Biergarten and Leinenkugel Summer Shandy.
"[Harris] tells of how the beer patrons on the course were issued a card when they bought a beer," Charlotte Business Journal's Ken Elkins wrote. "The card is inserted in a machine that dispensed 'really cold beer in an insulated cup.'"
Once again, technology prevails over tradition.