The Loop
Q&A With A Beverage Cart Girl: Hershey C.C.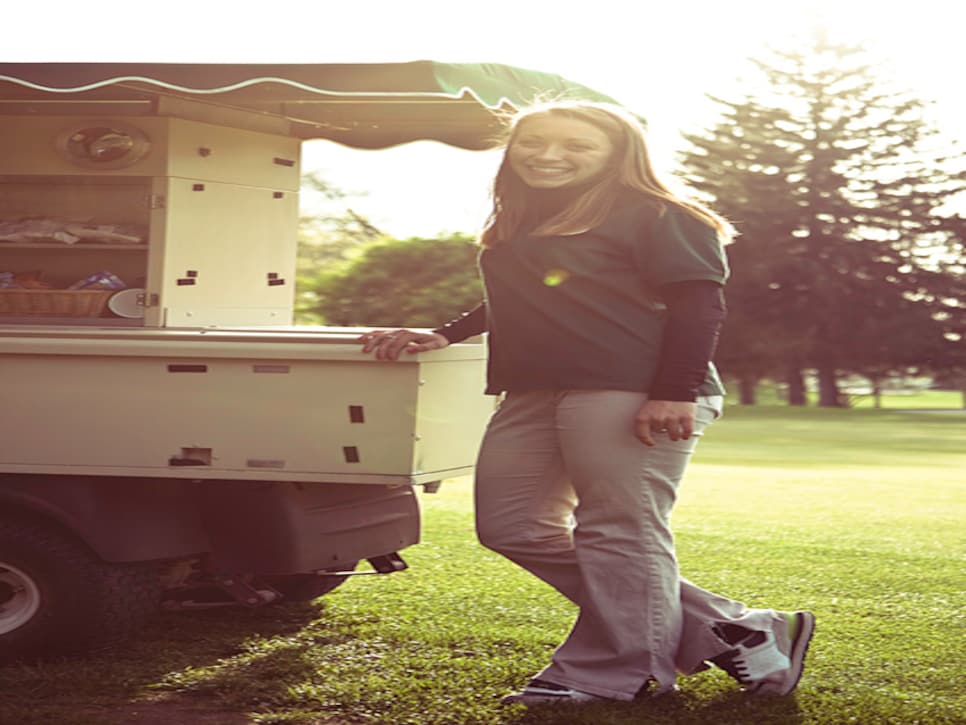 Ensminger is just one of many sweet things in the town of Hershey, Pa. It's her second summer as a beverage cart girl and she says she likes to smile a lot. "I mean . . . we are considered the happiest place on earth. Chocolate makes people happy."
Ensminger's territory is both courses at the Hershey Country Club and her strategy is to go in the opposite direction of play so she hits every group at least once. The West course, the member's favorite, is much busier than the East course, so she does three laps on the West to every one lap on the East. "If you could see my tee sheet you'd see the West was full today and there were only five people on the East. Most of the time I go to where I know people get thirsty."
How old are you? I turn 20 in August.
What's your biggest tip? I got $40 on a $10 tab, three times. That was last summer. They were all from the same member. He's a very nice guy.
What's the most you've made in one day? I've made $139, but I'm trying to break that -- give me a good tournament and let me see what I can do.
Are you a golfer? No, I wouldn't say I'm a golfer. I prefer the driving range. I like to get a bucket of balls and hit tee shots. I'm not good at putting. Some of the members have me hit tee shots sometimes. I'm not worried about hitting the shot, I'm worried about breaking the club. Have you seen the price tag on those things? And some of the clubs come up to my neck.
What do you want to be when you grow up? I want to work in business. I go to Harrisburg Area Community College. I like resort management. I like working with guests.
__One thing I should do before I leave town?__There are a lot of things to do in Hershey. I would suggest seeing the Hershey Bears.
What are the Hershey Bears? The hockey team. It's exciting. My family has worked in Hershey all of my life and my Dad is a big fan. Who can't be exposed to the Bears when you live around here?
Do you ever see celebrities on the golf course? If you consider Bears players celebrities. I heard Kid Rock was out here one day but I couldn't find him.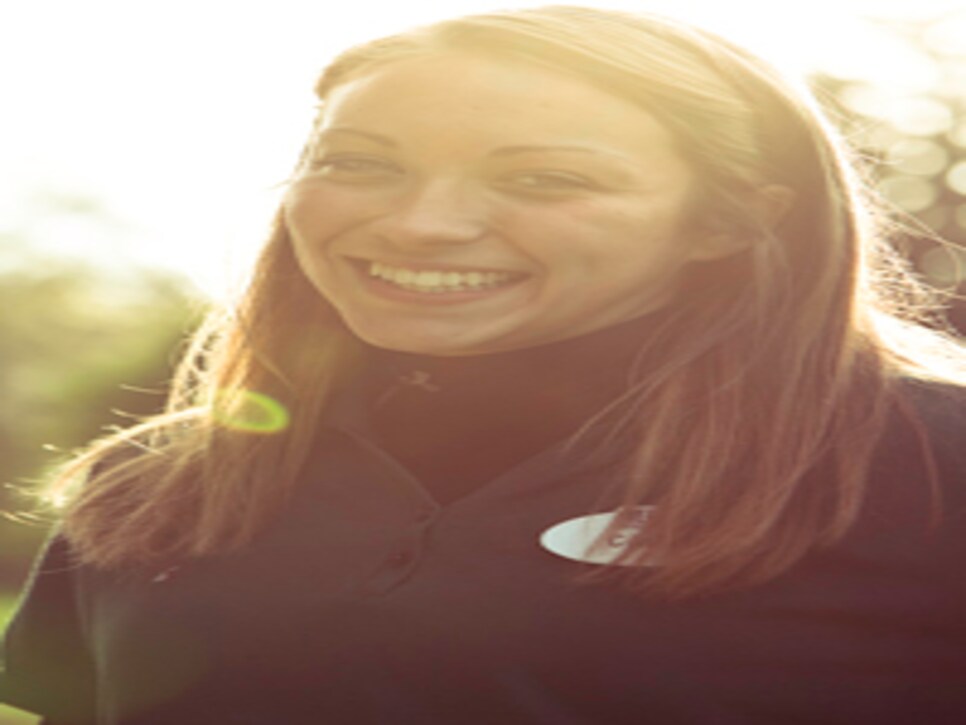 Do you eat a lot of chocolate when you live in Hershey? No. It's not like we all chow down on chocolate all day. I used to when I was a kid, but who doesn't?
If I'm looking for a good spot to eat in town, where should I go? Trevi 5, at the hotel, just opened up and that's good. Devon Seafood Grill is good. If you go to Duke's Bar and Grille try the crab pretzel -- that's what everybody gets.
Are you single? Yes. The single life is a better life -- at least when you're 19. I broke up with my boyfriend last summer and I want to stay single. I wasted my summer on him last year. I gave him all of my tip money so he could go play golf. I'm sweet like that.
(Photographs by Bjorn Iooss.)