The Loop
Q&A: Trent Dilfer On Golf, Travel And Ravens LB Ray Lewis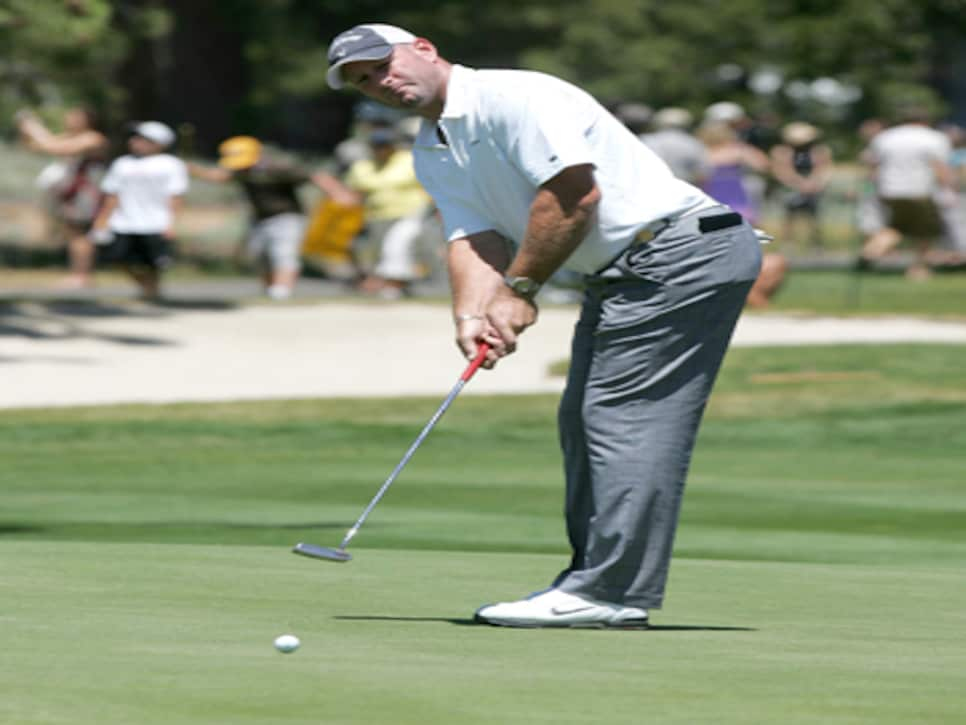 Trent Dilfer might be having a better career off the football field than he ever had on it. He's established himself as a perceptive analyst for ESPN and he's a plus-something golfer who boasts a career-low round of 62. When I spoke to Dilfer at length for a Golf Digest Q-and-A, he was refreshingly honest about his shortcomings as an NFL quarterback. "I have no problem saying this: I feel like I never reached my potential as a player," he said.
[Ljava.lang.String;@41c66ca2
After two torn Achilles tendons, bone spurs in his left ankle and 12 shoulder separations, I'm betting Dilfer is now content to call himself an avid golfer, an analyst, a dedicated dad and a football fan as he watches tomorrow's Ravens/Steelers game the same way we will, without a helmet on.
Then again, there are guys like my buddy Devin Pedzwater, an avid Steelers fan who was last seen tightening his chinstrap. --Matty G.