The Loop
Q&A: Roger Warren, president of the Kiawah Island Golf Resort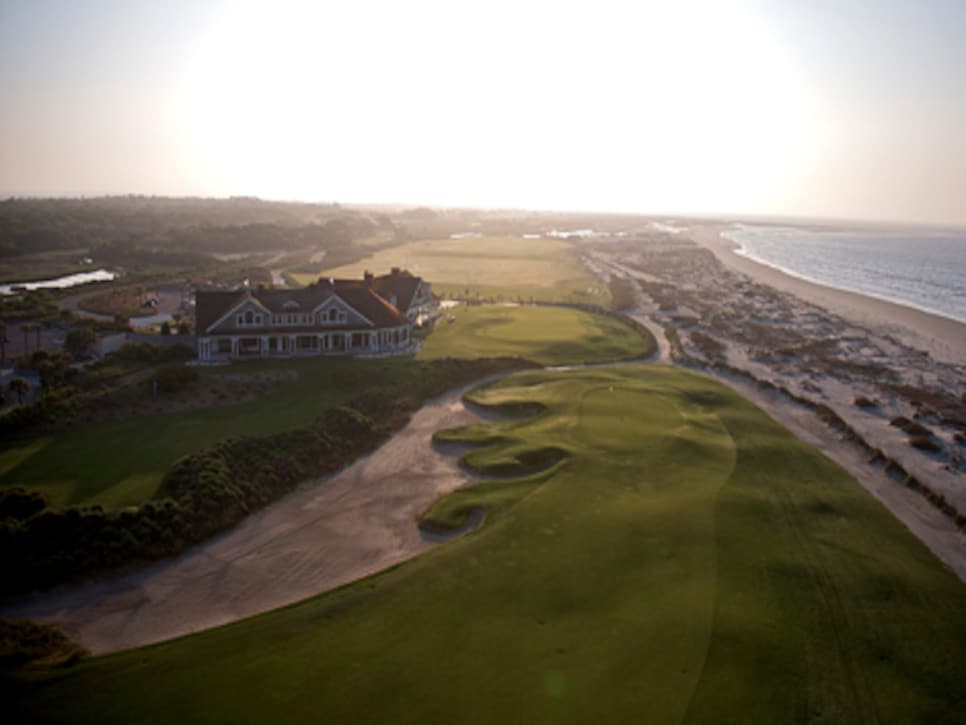 __How's the year looking for the Kiawah Resort so far?__
We've had a great start to the year. I think it's a combination of factors. First of all, in January and February, we had some of the best weather we've had in those months. It created an environment that was attracting people here who wanted to play golf. And I think the excitement about the coming PGA Championship has also added to that.
Can you share any numbers?
I can't get specific on numbers other than to say we're up about 45 percent on golf rounds in the first three months. That's about 6,000 rounds, through a combination of the warm weather and some promotions we ran in the first quarter. And also our member play was good. A lot of the effort that we put into trying to market the golf courses is paying off and my expectation is that will continue through the year.
Any of those special promotions planned for later in the year?
One of the things we learned is that if the weather is good, the off-season promotions that we did are attractive enough that people will travel for them. We did them in January and February this year and next time we intend to do it November-December-January-February.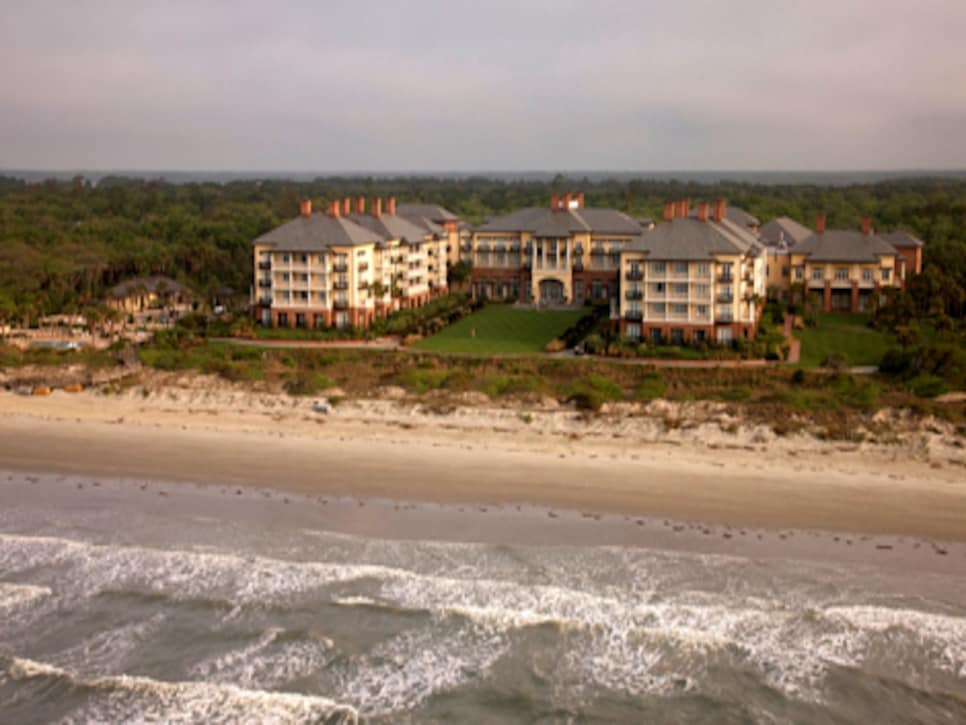 I can tell you what we did this year. For the [Sanctuary] hotel (pictured), the package was $400 per night for a room with two rounds of golf on the Ocean Course. If you wanted to stay at the Sanctuary and play the other golf courses, it was $300 a night. If you stayed in the villas and played the Ocean Course it was $300. For the other courses, it was $200 a night if you stayed in the villas.
Tell me about your planning for the PGA Championship.
It's been ongoing since 2005 [laughs], and we're coming to the point now where we going to be able to execute that plan. Everybody is very excited about it. We're four months out and we've sold 98 percent of our tickets. We've sold about 90 percent our corporate hospitality.
Ninety-eight percent sold out?
Actually we're sold out on Friday, Saturday and Sunday for tickets to the event. We've got about 25 percent of the tickets left on Thursday, about 30 percent for Tuesday and Wednesday and about 40 percent on Monday. So obviously the practice rounds will be the last to sell. I get surprised by that because it's the least expensive ticket and it gives you the opportunity to talk to players and get autographs and so forth, so I think those will become much more appealing the closer that we get. [Note: Tickets, available here, cost $45 for Monday and Tuesday and $60 for Wednesday.]
Tell me about how the Ocean Course has changed to prepare for the tournament.
[Architect Pete Dye] has come back over the last couple of years three or four times. There's not really been anything significant done. But like a lot of artists -- and I consider Pete to be an artist, the way he treats this golf course -- he's just tweaked some areas to improve it. There have been eight or nine green complexes where he reshaped mounding around them and sand areas around the green that are subtle differences.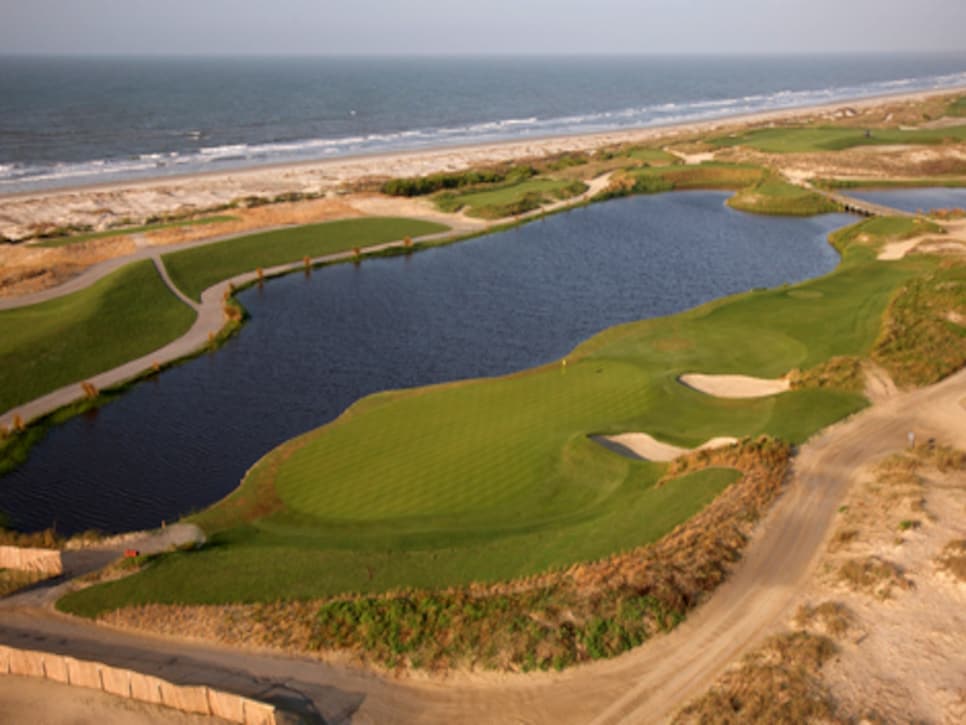 So the course will look very similar to someone whose last glimpse of it was the Ryder Cup?
The golf hole designs are almost identical except for the second hole has had a redesign so the landing area has a mound behind it, so it's more defined. But I think probably the biggest difference is, back in '91, the golf course was completed just two or three weeks before the event. So most of the areas surrounding the golf holes had a lot more exposed sand. Over the last 21 years, those areas have filled in with the natural grasses that have grown in over a duned area. So you see much more of the natural vegetation than you would have then.
Over the course of time, one of the unique things about this golf course is that those areas without vegetation move, because the wind blows the sand. You get a lot of different looks. A lot of the areas of sand that ran parallel to golf holes back in 1991 that were almost flush with the fairways, through the course of wind and water erosion, have lowered. They created sand faces, if you will, along those areas. Coming out of the 2007 Senior PGA Championship, and getting feedback from that event, it was apparent that we had to mitigate a lot of those sand faces. We sodded them with grass so the ball would hit in there and roll to the bottom of the sand area. The ball was getting caught up in the faces in an unfair and unplayable lie, which was really never the design intent.
Does the course play harder or easier than in that Ryder Cup?
I don't think anyone would ever characterize the course as "easier." It's different. One of the things that made '91 so difficult was the wind -- and the velocity of the wind. It was in September and there was an unusual wind. The golf course had been set up for wind coming from one direction and it came from a different direction for the event. It was magnified by the pressure of the event.
Yes, it's earned that reputation. What's unique about it is that if you play the right set of tees, you can really enjoy the golf course. This Play it Forward campaign is very effective at the Ocean Course because it's tough enough as it is. If you get to the right set of tees, from the right yardage, you can enjoy it. The caddies and starter will make a recommendation for you. As you can imagine, a lot of people come to the Ocean Course knowing its reputation and on the first tee want to challenge it from the yardage they normally play. After a few holes it becomes apparent they should move up. Reasonable people will. Stubborn people won't -- and I think it affects their enjoyment of their round.
My wife, who is about 5-feet-1 and 100 pounds and hits the ball 130 or 140 yards at most with her driver, really enjoys playing the course. Because when she plays it from the forward tees, it's a fair golf course for her. It has very few forced carries for her and she can hit the fairway. She enjoys it. It's her favorite place to walk and play.
What about your other courses? Anything new or noteworthy?
There's not anything new. What's noteworthy is they're in great condition. One of the things golf groups like about coming here to play is the variety. Because of the four different architects that have designed the courses, they're each unique.
[Jack Nicklaus-designed] Turtle Point, with its three golf holes along the ocean, offers an experience that the others don't. Osprey Point, being a [Tom] Fazio course, has the design features with the fairway bunkers and the large bunkers around the greens and the green structures. And they enjoy that. Cougar Point, Gary Player's design, is a little shorter so people enjoy the opportunity to score there.
Oak Point, being a Clyde Johnston design, has smaller greens. It's a tight golf course that really forces people to hit good shots. So I think all of them are different; there's a great variety, which enhances a three- or four-day golf experience.
What's your outlook for the overall game of golf this year?
I'm an optimist by nature, but it's been hard to be optimistic in the golf business in the past few years. Anytime you get into this situation, it's good to take a critical look at business models and what you have to do to be successful in the golf business. Everybody has worked hard at cutting their expenses and I don't know what more people can do. It is a revenue issue right now and as the economy continues to improve, golf and the game of golf has been a resilient business over the years and my expectation is that we're going to see rounds increase. We're certainly going to see it in the first couple of months because of the weather situation. Around the country, it's been so good.
But I also believe that the activities of individual golf courses and their focus on wanting to grow rounds, but more importantly making sure the people who come to their golf courses have a great experience, and they identify those people, and they communicate directly to them about future opportunities, are a necessary change that's taking place in this business. Many operators have been forced to recognize this because of what we've been through.
As harsh as it may have been, I think it bodes well for those who've lived through it and learned from it. I think they're going to be better off going forward. Those who've not done it, I think they'll continue to struggle.
Any other big tournaments in the offing for Kiawah?
Not at this moment. At the end of the [PGA] Championship, after all the dust is settled and the evaluation of the success of the event is made, it's my hope that at that point opportunities will come up that will allow us to do other events in the future.
I think that's something every site has to earn. The repeat is something you earn. The first one is where you've really tried to convince somebody to come. You create the event, you deliver it, and the repeats come from that performance. So we're really focused on making sure that we can provide an experience that's unparalleled to this event in the past. Hopefully that will put us in position to have someone want to come back and do it again.
Any event in particular you have in mind?
With the Ocean Course, there are only a few events you can have. We've had the Ryder Cup. We will have had the PGA Championship. We're proud to have hosted those and we'd like to host them again.