The Loop
Putting greens at the mall? A good idea
The Westfield UTC mall in La Jolla, Calif., came up with an idea that was long overdue, especially for those who go to the mall with their spouses and end up searching for a chair in which to sit and wait (he says, speaking from experience).
The Westfield UTC, a short drive from Torrey Pines Golf Course, put in 2,500-square feet of artificial turf putting greens, what it calls the Greens at UTC.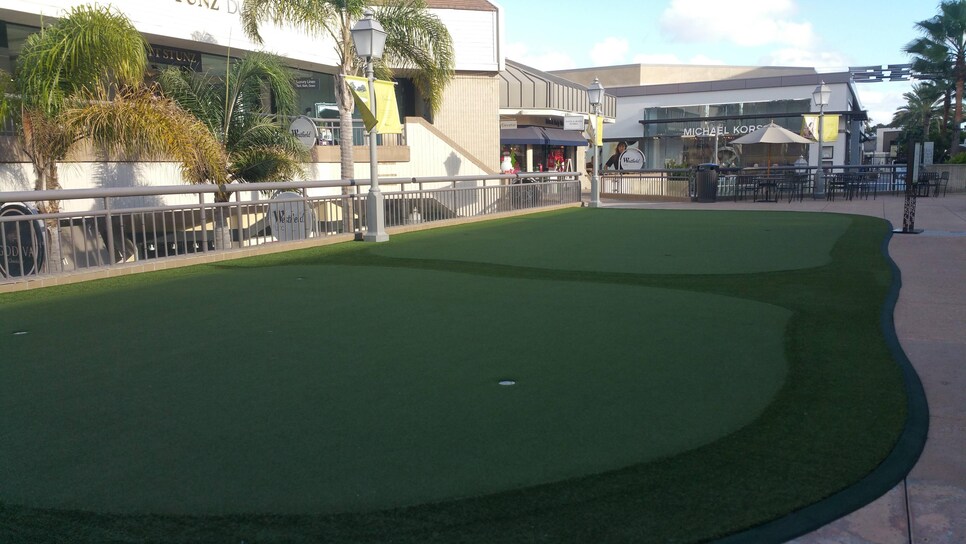 The mall has a variety of Odyssey putters and that can be checked out free from guest services. Balls are provided, too.
The greens were installed three years ago (though this reporter just discovered them), and have become quite popular, according to a mall spokesman.
"We're going through this major transformation at Westfield UTC, and we really want to bring some unique things that you don't find in other centers," Ryan Perry, the senior general manager of the mall, told the San Diego Union-Tribune in 2012. "It was definitely an out-of-the-box idea but the company supports that kind of thing."
The recommendation here is that it should have become an in-the-box idea by now for malls across America.