The Loop
Purdue keeps Duke from Day 3 runaway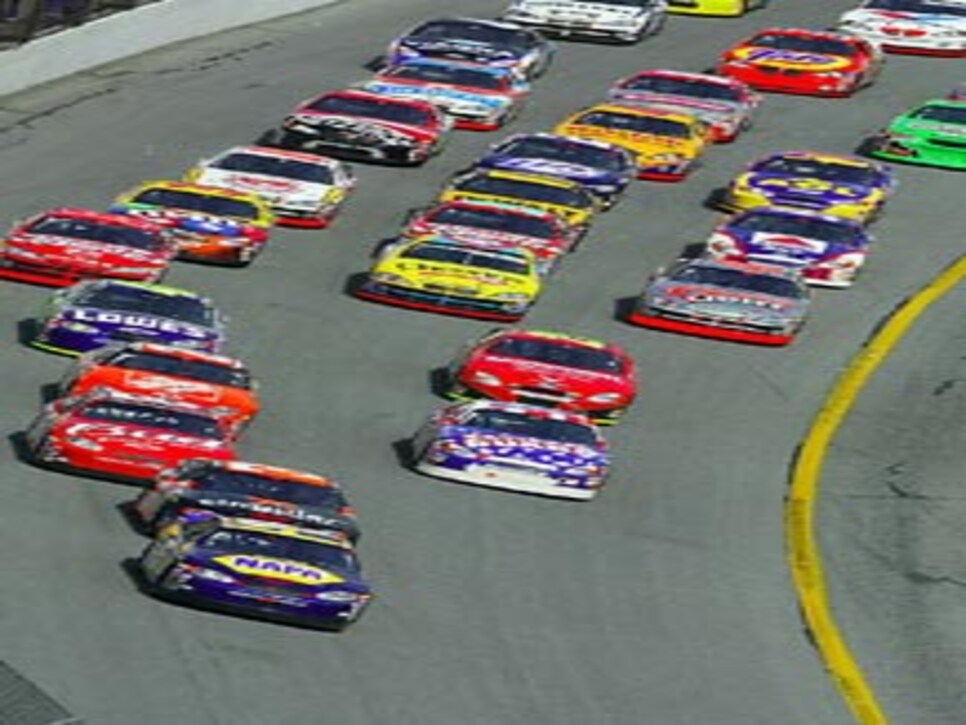 Interestingly enough, though, unlike the last two years when the Blue Devils claimed back-to-back national championships by posting dominating third-round scores, Duke didn't actually make its usual break-neck pass in turn three Thursday afternoon at LPGA International's Legends course. At one point, the team's lead over Purdue was as few as five shots before sophomore All-Americans Amanda Blumenherst and Jennie Lee birdied the tricky 17th hole and the Blue Devils ended the day with a five-over 293 to finish at 16-over 880 for 54 holes, eight shots clear of the Boilermakers.
"We're excited about tomorrow, and it is clear that Purdue and [third-place] UCLA are not going away," said Duke coach Dan Brooks, whose squad was paced with even-par 72s from Anna Grezbien and Lee (right). "They are here to win this thing."
Indeed, there should be some actually final-day drama here Friday. Thank Purdue for that after the Boilermakers posted a day-low three-over 291 in extremely gusty conditions. Leading the charge was the woman atop the individual standings, sophomore Christel Boeljon, who posted a second-straight 69.
"When you get a golf course that is playing this demanding," noted Purdue coach Devon Brouse, "and you get one player that gets it rolling out there, it makes a big difference in your team score."
UCLA, in second place entering the day, shot a 11-over 299 to fall to third overall, 13 shots off the lead. Georgia (300) climbed from sixth to fourth place, 22 back of Duke, with Vanderbilt (298) and Stanford (304) tied for fifth, 23 shots behind. (For full team results, click here for link to Golfstat.)
Twelve months later and with four of the five starters from a year ago back, Brouse's squad has weathered a more inconsistent 2006-07 season.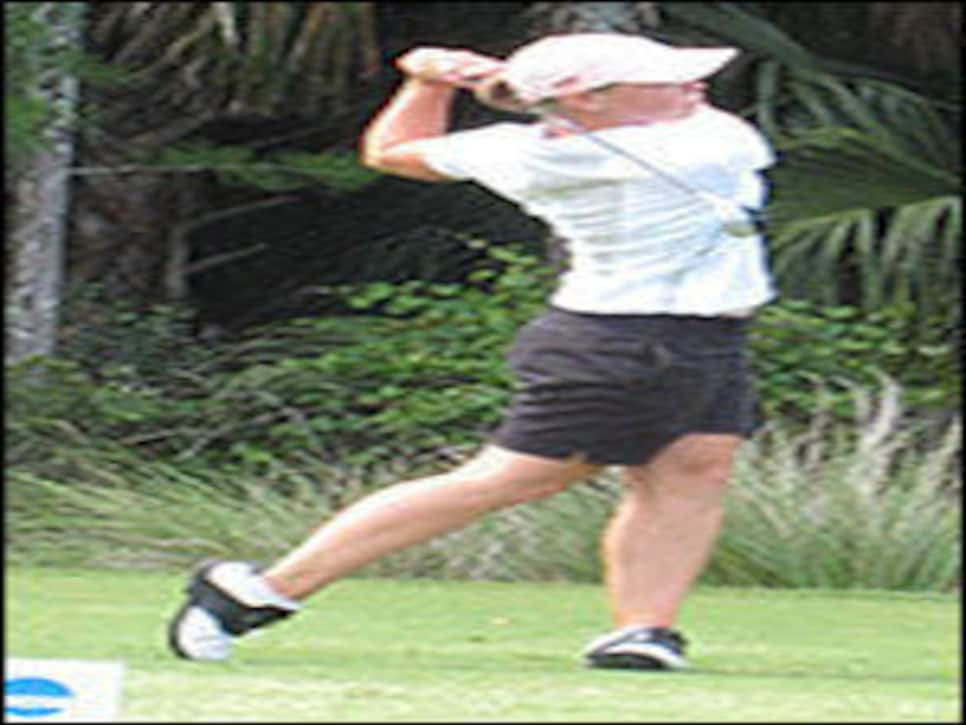 While winning once her freshman season, Boeljon (right) had to "settle" for just six top-10 finishes this past year, coming in runner-up at the Lady Buckeye Invitational and the Big Ten Championship while posting a 73.88 average. Much of the season, though, was played in the shadow of teammate Maria Hernandez, who won three times and earned conference player-of-the-year honors.
If the 20-plus MPH winds that have blanketed the course the past three days return again for Friday, as forecasted, Boeljon will likely have to stumble for those trailing her to have a chance at medalist honors. After Moreno is Arkansas' Stacy Lewis (third-round 74) in third place at even-par 216, followed by TCU's Catherine Matranga (74), Vanderbilt's Jacqui Concolino (73) and Blumenherst (74). (For individual scores, click here to link to Golfstat.)
"Certain holes you cannot be too aggressive on," Lewis said. "You have to be patient. Sometimes you will guess right [with the wind] and sometimes you will guess wrong."
As for catching Duke, Brouse says the first thing his team will need to do is not worry about Duke and only worry about their own game.
"We don't really control Duke," he said. "We just have to try and play well tomorrow and see what happens. They're going to control their own destiny."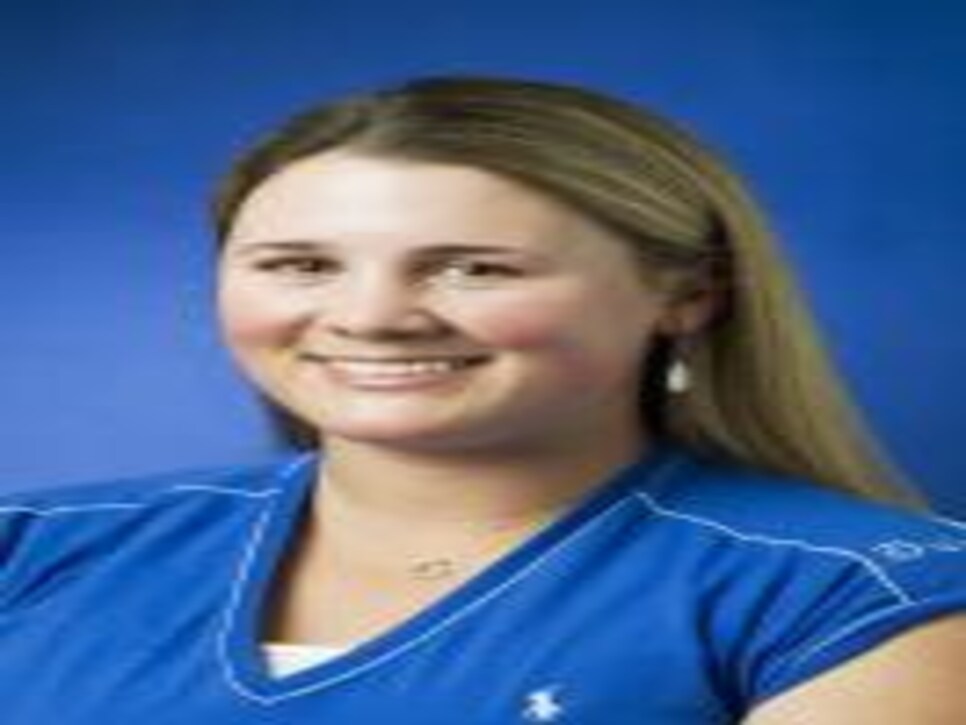 "It was definitely a roller coaster," Blumenherst said. "I just hit funny shots that really cost me, but I fought back. Putts really weren't falling, but I made a few birdies. So it turned out a lot better than it could have."