The Loop
Purdue football rolls out game-changing train track sideline for Big Ten opener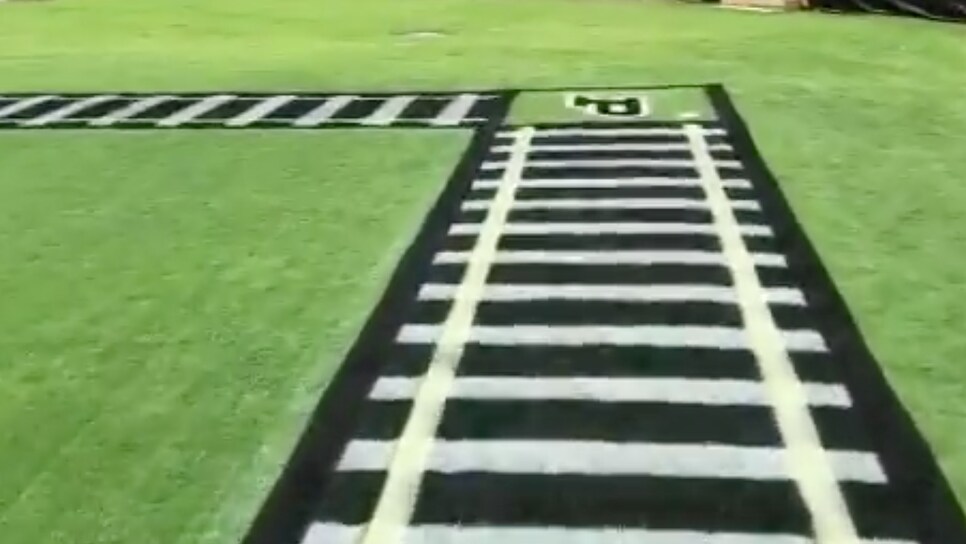 I just spent 10 minutes of my Wednesday morning talking about Purdue football, West Lafayette campus culture, and Drew Brees. If that isn't the exact reaction Purdue's wild train-track sidelines are supposed to elicit, I honestly don't know what is. So without further ado, feast your eyes on literally the only reason to pay attention to the Boilermakers for the next three months decades.
Now traditional Football Guys™ might get their camo long johns in a knot over this, but overall it's a pretty fun stunt from a program that also launched their own local craft beer for home games last season. The new-look sidelines will make their debut on Thursday night, when Purdue kicks off the Big Ten season against Northwestern—currently riding the longest active win streak in the Power Five at eight games—live on The Worldwide Leader. Whether the West Lafayette Express leaves the Boilermaker faithful feeling like this...
remains to be seen, but hey, at least America remembers they exist (for the next 15 minutes anyway).