The Loop
Puma's new Tricks shoes are only for the bold
Golf universe, meet the limited edition TitanTour Tricks shoe.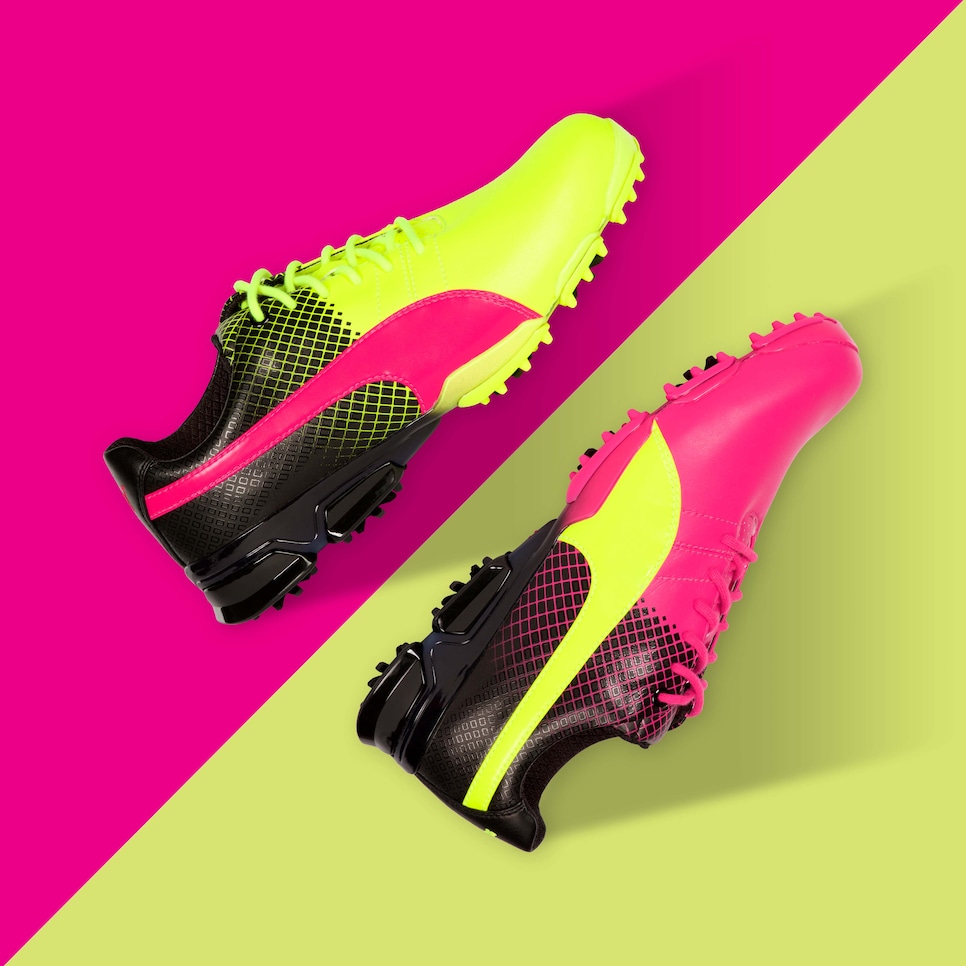 We know what you're thinking, and yes, that is one pair of shoes, not two pairs of mismatched shoes. The inspiration for the shoe comes from Rigobert Song, a soccer player from Cameroon, who wore two different Puma cleats in a 1998 World Cup soccer match. According to Puma, Song said that you had to be bold to pull off the look. And it's that boldness that Puma is trying to harness in these limited edition golf shoes.
Our Mr. Style says, "If you go with any footwear that says "Hey, check these kicks out!" make sure to bring your A game. These are fun, and look cool."
They not only have a distinctive look, they have the tech to back it up. The technology of the shoe is the same as the TitanTour Ignite shoe that is in our 2016 Shoe Guide. One of the most notable pieces of technology is the responsive midsole, that's comfortable while working with your foot as you push off from the ground through impact.
Rickie Fowler will be wearing these shoes on Thursday at the Players Championship, where he will be defending.
If you feel bold enough for a pair, the limited release of 1,000 pairs be available on April 29th. Retail: $230.