Puma debunks idea mesh golf shoes can't have support
It's easy to believe the minimalist movement in golf shoes comes with sacrifices. Lightweight, less-structured, spikeless models must mean less support and traction, right? Puma's latest entry offers evidence to the contrary.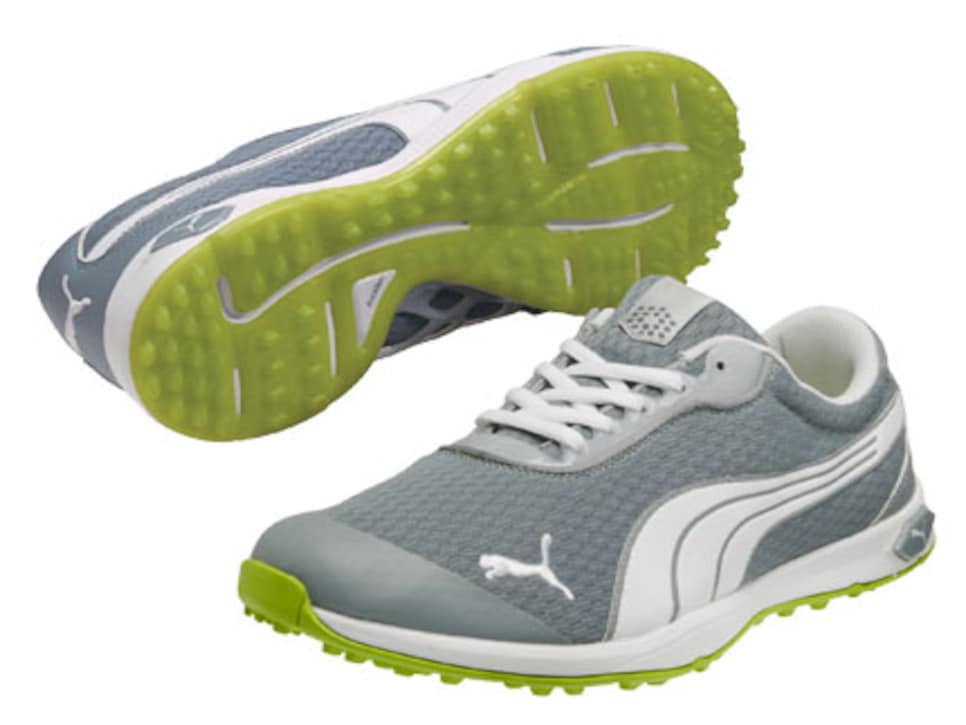 The carbon-rubber outsole has angled lugs for traction. A series of grooves in the outsole also makes the shoe more flexible and, with no drop in height from heel to toe, allows for a feeling of more consistent contact with the turf. At a little more than 11 ounces, the shoe maintains a lighter overall weight, too, thanks to the moisture-wicking mesh upper.