The Loop
Pride's 66 makes him an unlikely contender
If you're into rooting for someone over the weekend at the Arnold Palmer Invitational, you could do a lot worse than Dicky Pride.
After an opening 77 Thursday, Pride had it going during round two, carding eight birdies through 13 holes. Even with bogeys on two of his final three holes, the veteran's 66 moved him from T-87 to T-20 at the time of the conclusion of his round.
That Pride is anywhere on the leader board is a bit of an upset. Consider that since the start of the 2000 PGA Tour season he has a total of eight top-10 finishes. That's right, eight. In over 11-plus seasons. Matt Kuchar had that many over a few months last year. Pride also hasn't teed it up in a single major championship since 2004.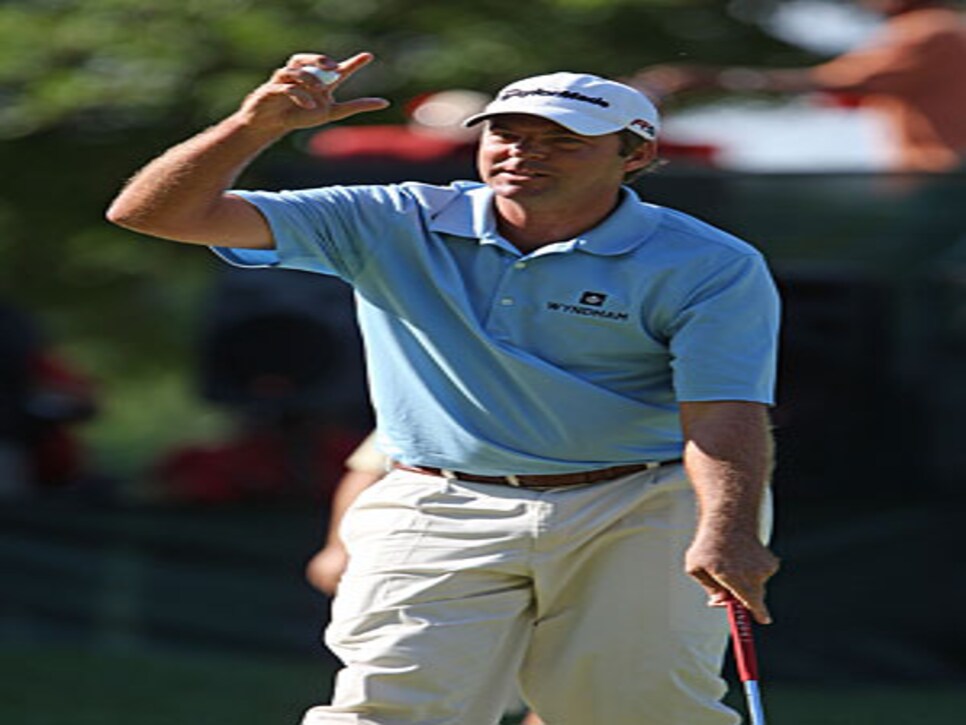 Such sketchy playing credentials indicate today's play is an aberration. And that may be true. However, Pride is worthy of our attention because of his journey to today. Talking with the media at the 2003 U.S. Open at Olympia Fields after getting in contention with rounds of 71-69-66, Pride spoke of how he could have lost his life a year earlier.
Ironically, Pride's story began at the 2002 Bay Hill Classic (the precursor to the Arnold Palmer Invitational) when he felt ill during dinner while staying with Jay Williamson. Turned out Pride had a condition called gallstone pancreatitis that required immediate surgery at Orlando Regional Medical Center.
"I was incredibly scared because any time you touch the pancreas, it's 50-50 you might not make it," said Pride that day. "I was staring it right in the face. All I could think about was that I had a 6-month-old son and a 2-year-old daughter. It really does keep things in perspective. It's pretty unbelievable when you consider that at one point I was in a hospital and could have died."
Fortunately for Pride, the surgery was a success, although he had to be fed through a tube for a couple of months and spent a month in the hospital.
Now Pride is trying to write a story of a different kind. Although a win this week at Bay Hill is unlikely, should Pride pull it off he would set a new PGA Tour record for the longest span between wins at 16 years, 7 months and 28 days (Pride's only win was in his rookie season of 1994 at the Federal Express St. Jude Classic). The current record is held by Robert Gamez at 15 years, 6 months.
Sounds like something to root for.
(Photo: Jonathan Daniel/Getty Images)