Approach Shots
Preview Your Impact Position at Address Like Bryson DeChambeau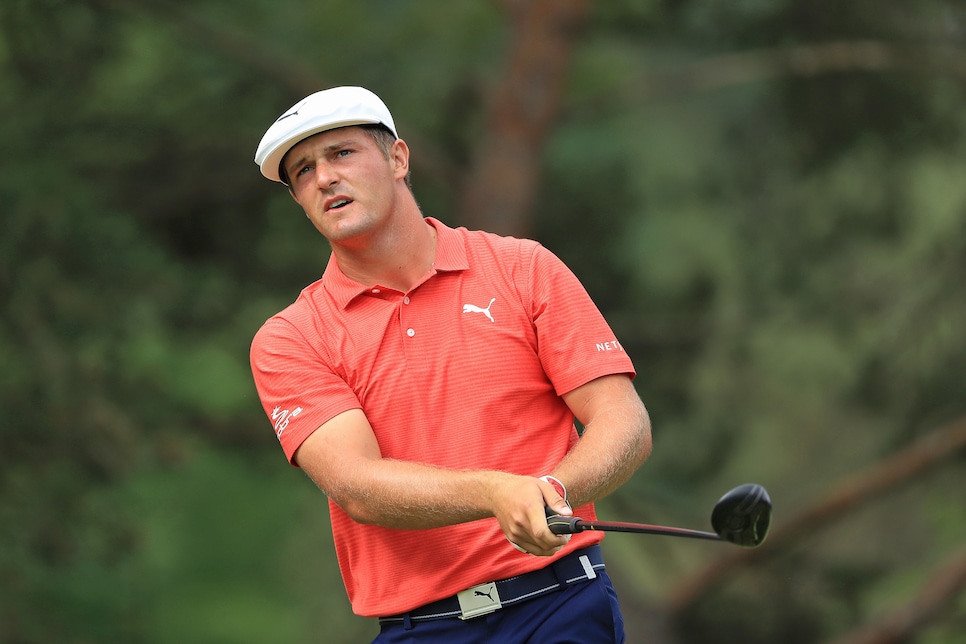 Sam Greenwood/Getty Images
Not many tour players would be able to go into an in-depth conversation about proprioception and the role of biomechanics in the golf swing, but Bryson DeChambeau isn't like many tour players.
The former SMU physics student (and U.S. Amateur and NCAA champion) does things his own way, from using single-length irons to swinging on one plane with every club. But at the Memorial, DeChambeau proved his method works for him. He beat Ben An and Kyle Stanley in a playoff to earn his second PGA Tour victory.
DeChambeau's swing and iron setup certainly aren't conventional, but he does many things that can help any player hit it more solid.
"One of the big things is returning the club where you start," says California teacher Mike Schy, who has worked with DeChambeau since his early teenage years. "Bryson has always had a bit of a higher address position—similar to the impact position. And that's why his clubs are built to be more upright. If you tend to start with your hands too low—like most players do—you end up elevating them when you get to impact."
To improve, all you need is the video camera on your phone and a patient friend. Get some video of your impact position from down the line (pointing down range, shot from the target line), and compare it to your address position. The impact position itself will probably be a revelation.
"Most people don't even know what they look like at address," says Schy, who is based at Dragonfly Golf Club in Madera, Calif. "At impact, Bryson has his hands a little forward and his left wrist is bowed slightly. See what you like like at address, and start from there."