News
Presidents Cup 2017: How Jordan Spieth came inches away from making Patrick Reed do a belly-flop at Liberty National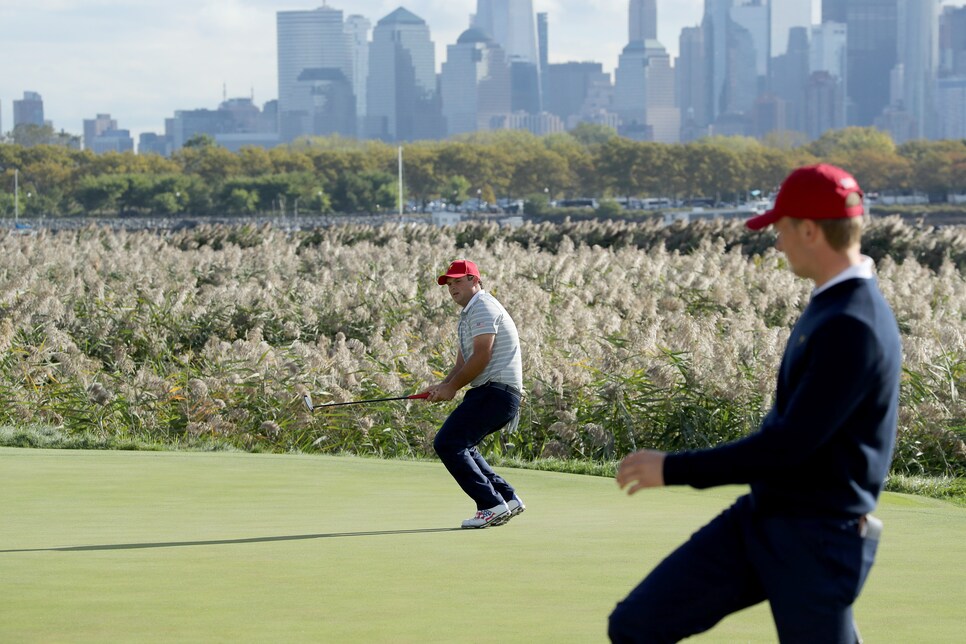 JERSEY CITY, N.J. -- At a Presidents Cup that got even more out of hand during Saturday morning's foursomes, there actually was a bit of drama. Golf fans watching just had no clue.
Apparently, before Spieth hit what turned out to be his final shot of a 4-and-3 win, a wedge approach to the par-4 15th, Patrick Reed told his partner he'd do a belly-flop into the nearby lake is Spieth holed it. And then he almost had to pay up when Spieth did this:
You can't get any closer. Spieth relayed the ridiculous side bet in his post-match interview after Reed made the clinching birdie putt, and the reigning British Open champ added that he missed the shot "on purpose to protect the lake." Too bad. As the U.S. marches to another inevitable victory in this biennial event, we all could have used a little excitement this weekend.