The Loop
President Tiger Woods? It's a thousand-to-one shot
It is widely known that U.K. betting concerns will quote odds and allow you to bet on virtually anything, including the U.S. presidential election.
Earlier this week, MarketWatch had a story on British bookmakers making book on the 2016 election. It noted that bookmaker William Hill even offered up odds on Oprah Winfrey (100 to 1), Lady Gaga (250 to 1) and Tiger Woods (1,000 to 1) to win the presidency.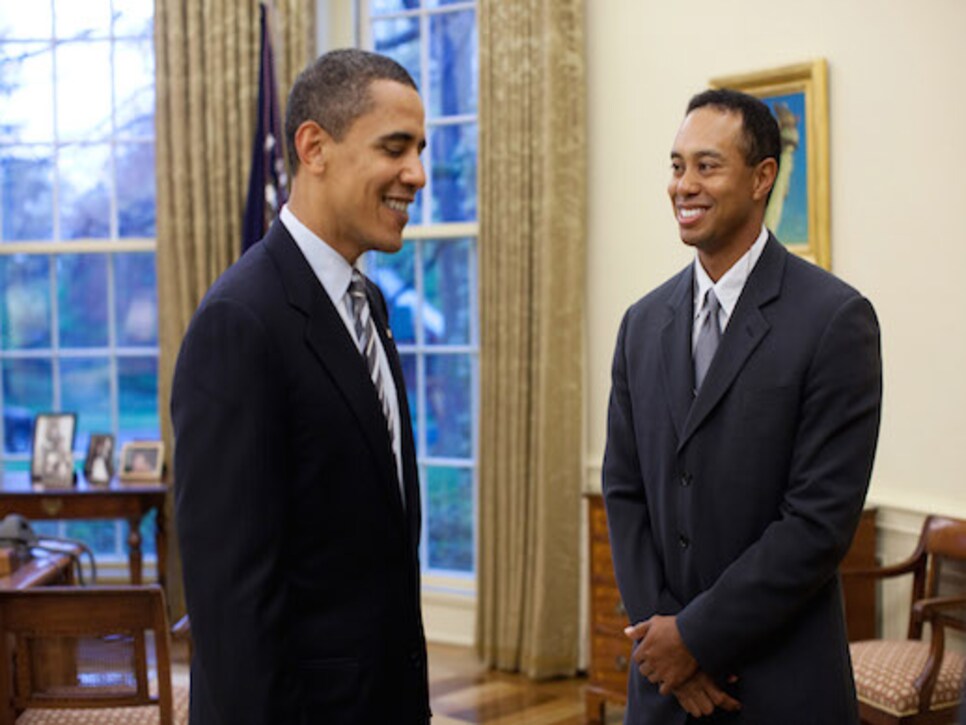 "We have taken some substantial bets" on Woods, Graham Sharpe, a William Hill spokesman, told MarketWatch.
The odds on Woods seemed low, inasmuch as he has yet to declare his candidacy and presumably won't, so in search of better odds I went to the website of Irish bookmaker Paddy Power. It too was offering odds on the '16 presidential election, but had posted none for Woods.
So on Thursday, I emailed Paddy Power requesting odds on Woods winning the presidential election in 2016. On Saturday, it replied: 500 to 1.
The question is whether, at 500 to 1 or 1,000 to 1 for Tiger winning the presidency, it is in fact a better bet than his winning 19 major championships at this point, which at 16 to 1, according to Paddy Power, does not seem a good bet.