Battling Dot Com
Behold the most batsh*t interview in rugby, nay, sports history
No athlete on earth generates more pure, unhinged entertainment than a rugby player with microphone shoved in their face. We don't know what it is, but it's true. Perhaps it's the repeated, helmet-less head trauma. Perhaps it's the sort of bipeds attracted to a sport built around repeated helmet-less head trauma. The world's best psychologists and scientists are on the case. But for now, we will have to content ourselves with the what instead of the why, and today that what is this absolute thunderbastard of a pitch-walk interview with Bristol Bears' cult classic Max Lahiff over the weekend. Let's get nuts.
So first of all, when an interview starts like this, you just buckle up and hold on for dear life . . .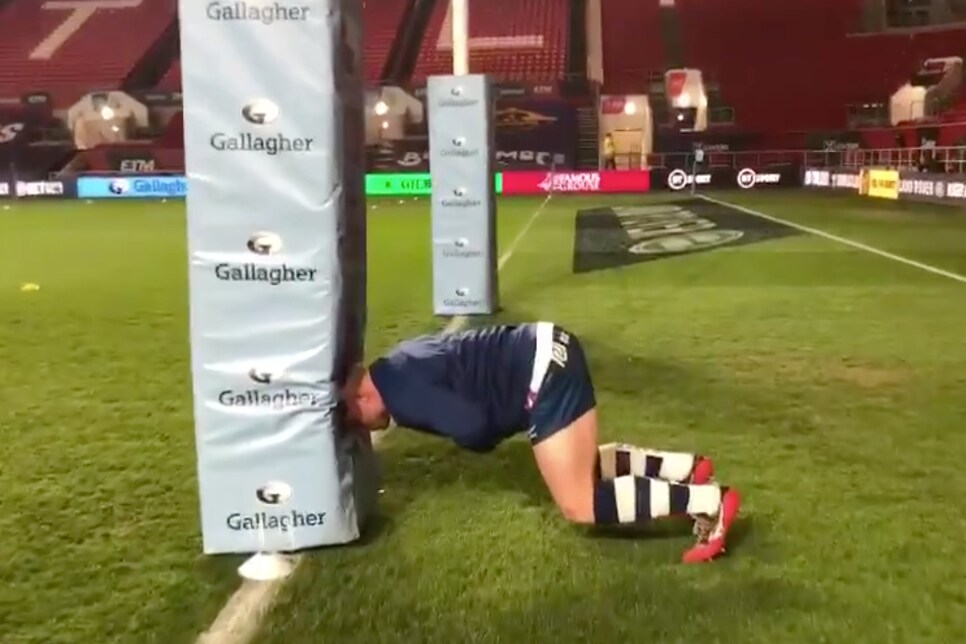 All downhill from here? Think again, mate.
"There's a lot of emotional focus here," he begins, semi-seriously. "I'm taking it very personally, so we're out here trying to put a number on this lot."
Articulate, full of conviction, but ordinary enough in sentiment. When asked about the prior week's match, in which he made his long awaited return from injury, however, Lahiff begins to warm to his maniacal task.
"Man I was running around just like, seeing, just talk to my ancestors. I was missing lungs. Oh man, I was battling dot com," he says, eyes bulging, grinning ear-to-ear, revelling in the nostalgia of his own suffering.
That's just the tip of the crazy-berg, however.
Lahiff then goes on to discuss playing under the Friday night lights (apparently a thing in England too), saying, "Usually when the fans are here everyone is wanting that release, that stimulation, just to watch a macabre sport of gladiatorial confrontation."
"As an athlete you love it, LOVE IT," he continues, making this face upon his emphasized exultation: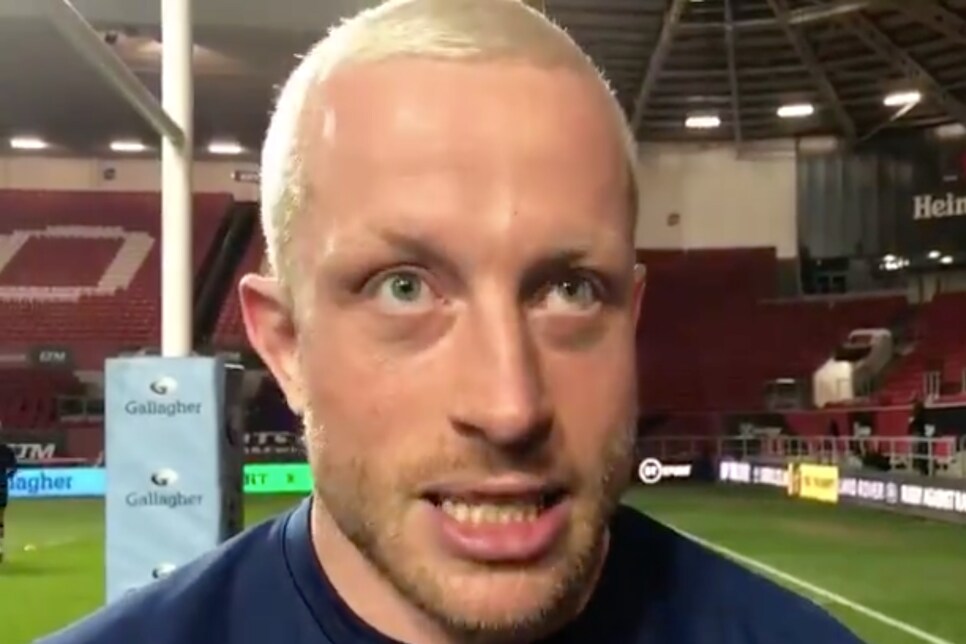 Unfortunately said, uh, "stimulation" still isn't on the cards in merry old England, as Lahiff points out, but his excitement-bordering-on-arousal is still nonethless palpable. "I'm looking forward to getting right in amongst it and intimate in the best kind of way with the men from Wasps . . . canny foxes," he says, stopping just short of a full wink.
Giggling like a school boy, the interviewer wraps things up, saying, "That was a really enjoyable albeit utterly mad couple of minutes, thank you," before Lahiff drops one last tab of acid in this glorious cup of audiovisual tea:
"I don't know what just happened. [Looking straight at the camera] I blacked out, I blacked out."