The Loop
Predictions for 2006-07, Part II
Can't say I'd blame anyone for giving me grief with picking the reigning NCAA men's champion Oklahoma State to repeat in 2006-07. Unfortunately, though, those who don't like when analysts pick chalk teams aren't going to be very happy with the following preview of the women's side for the season that starts next fall.
Can you say three-peat? I think Duke sure can, and I think you'd be hard-pressed to disagree that the Blue Devils are likely to claim a third consecutive NCAA title next May at LPGA International in Daytona Beach. For my reasoning, and a look at the other squads in my early look ahead, continue on…
__My VERY, VERY, VERY early top 10 for the 2006-07 season: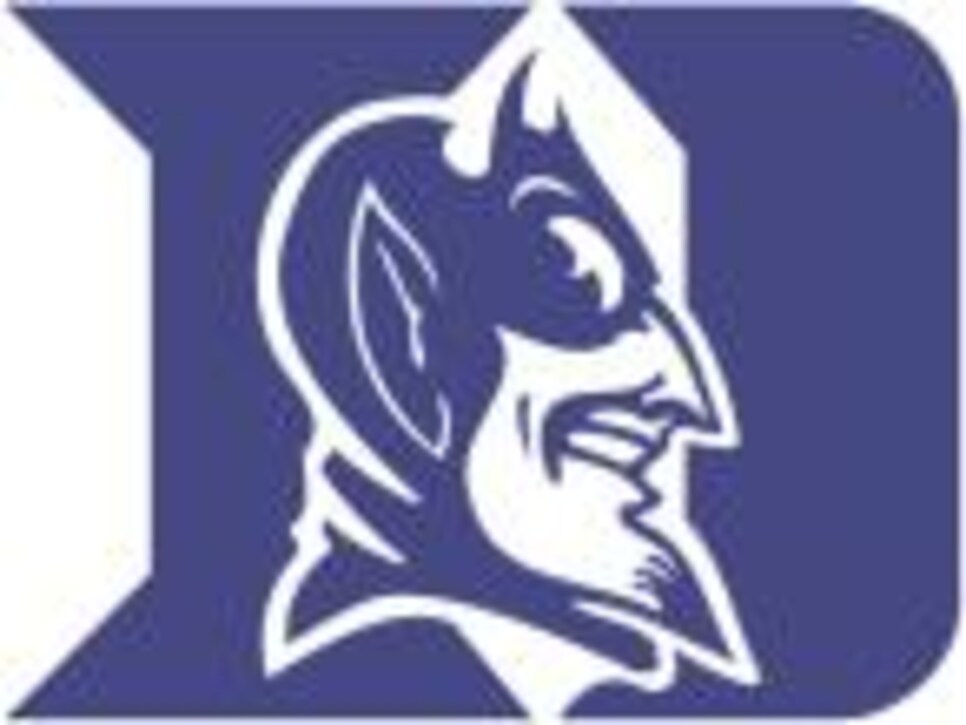 As the saying goes, they don't rebuild in Durham, N.C., they reload, and lets just say the Blue Devils have even more depth to tap into in the coming year. Seriously, any other coach/program might still be in therapy after having Morgan Pressel decide to forego the scholarship she verbally committed to to instead turn professional when you're hoping she'll somehow be able to replace departing four-time first-team All-American Liz Janangelo. Yet Dan Brooks went ahead and signed Rebecca Kim from his old stopping grounds (Oregon) and then pulled off the steal of the recruiting season by getting Australian Alison Whitaker to come to the U.S. True golf fans will recall that Whitaker was a surprise when she reached the semifinals of last year's U.S. Women's Amateur. Also signed is Yu Young Lee, giving Brooks seven players on his roster next fall, the most he's had in more than two seasons. Meanwhile, when one of those players is named Amanda Blumenherst, the 2006 national player of the year, you know success isn't far behind.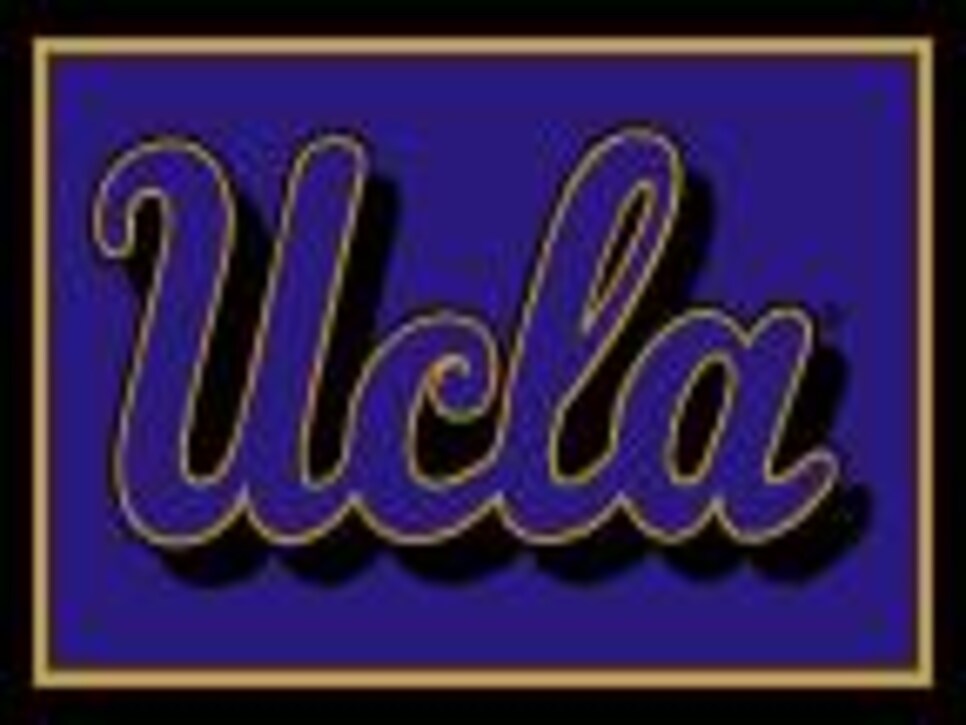 Maybe the most surprising storyline out of Columbus, Ohio, and the 2006 NCAAs was how the Bruins, ranked in the top three nationally all year, seemed to unravel during crunch time. In hindsight, coach Carrie Forsyth admits that her squad struggled in how they coped with expectations throughout championship week. All that said, UCLA loses only Susie Mathews (unless there's fire behind the smoke of rumors that Amie Cochran might be turning pro), has stars-on-the-rise in Jane Park, Tiffany Joh and __Ryann O'Toole __with a year under their belt and will have the benefit of Hannah Jun getting more comfortable after recovering from the auto accident that broke her neck in December. Add top junior talent Sydnee Michaels' arrival to Westwood, and UCLA will be a force again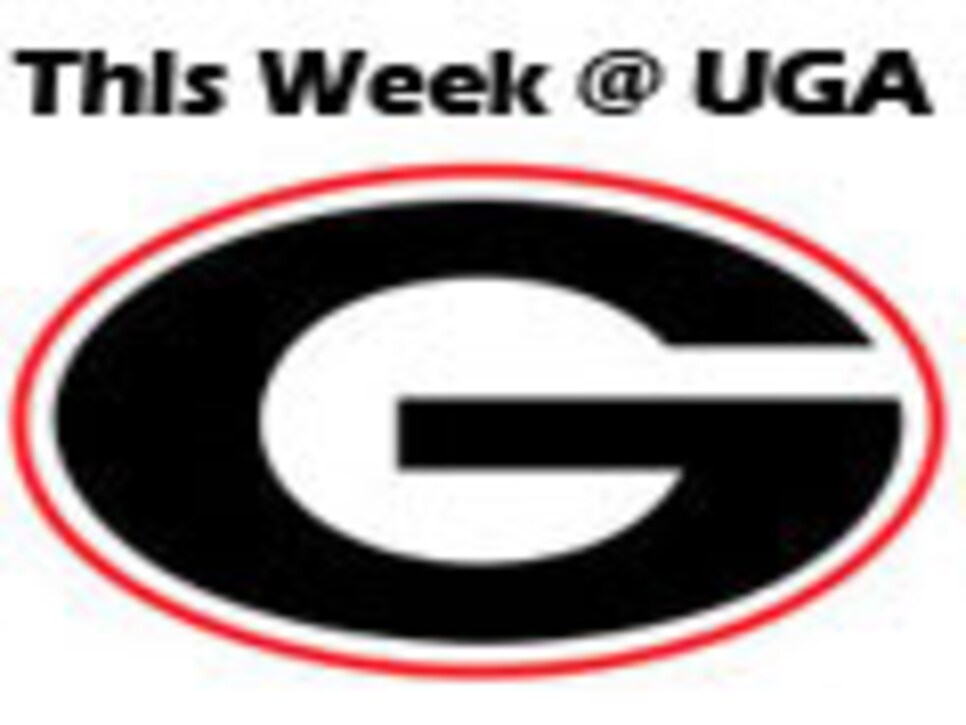 Sound like a broken record here, but the Bulldogs are another team with freshmen who made an impact this past season that are ready to shine even brighter in 2006-07. Taylor Leon is likely only to gain more confidence playing for the U.S. this summer in the Curtis Cup and Mallory Hetzel is the freshman-turning-sophomore I predict will have the biggest improvement (she's a flat-out gamer!). The novelty of having 15-year-old Alina Lee in Todd McCorkle's line-up eventually was overtaking by the talent she possesses. Oh, yeah, and All-American Whitney Wade is back for her senior season. Don't be surprised when the Lady Bulldogs gain as many headlines as their counterparts on the men's team.

There's no doubt coach Melissa Luellen has the Sun Devils back in the national spotlight, a trend that will become only more pervasive in the coming year with standouts Jennifer Osborn (we've got no doubt she'll bounce back from two tough rounds at the Scarlet Course, 84-81, to close out her first year) and Azahara Munoz back in the mix. Luellen is starting to make a major dent on the recruiting front, having signed another standout Swede in Anna Nordqvist, along with Juliana Murcia and Camila Sosa for fall. She'll miss the inspiration provided by Alissa Kuczka, but has others who have been enthused to take over and finish rebuilding the former dynasty.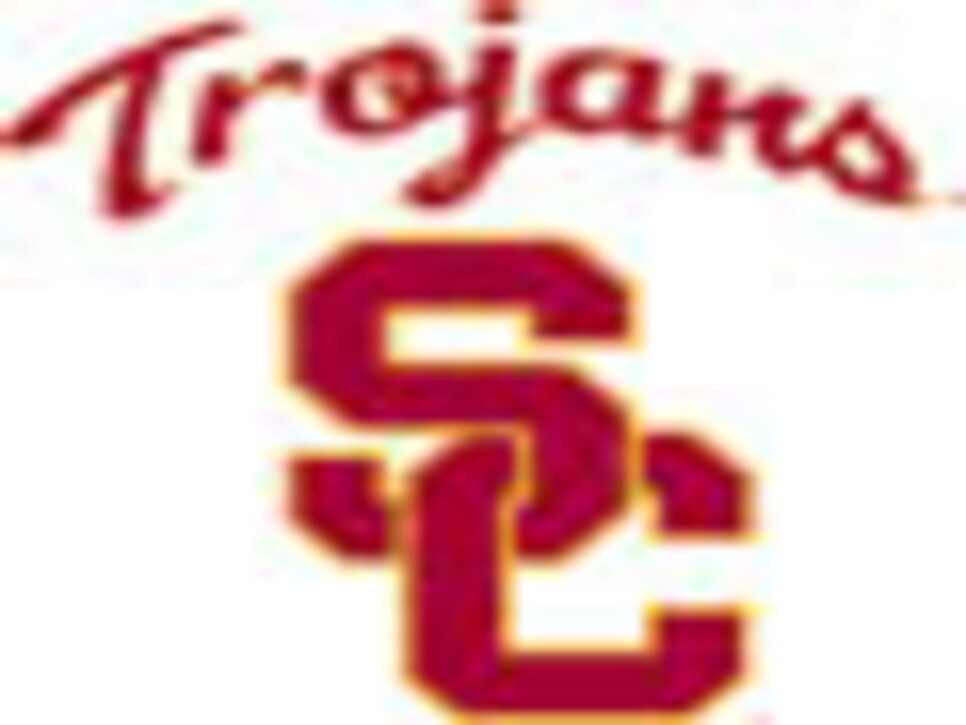 Yes, coach Andrea Gaston loses Irene Cho, who had the second best college season a year ago to  Blumenherst, from its starting five at nationals, but the Women of Troy will still fight on. For one thing, they bring back the NCAA individual champ in Dewi-Claire Schreefel, plus have talented internationals Paola Moreno and Catalina Marin (Columbia) and Veronica Felibert (Venezuela). Suffice it to say, Gaston went hunting overseas again to land Belen Mozo of Spain, a past winner of the AJGA Thunderbird Invitational, and Caroline Kim, who has represented Canada in various international events.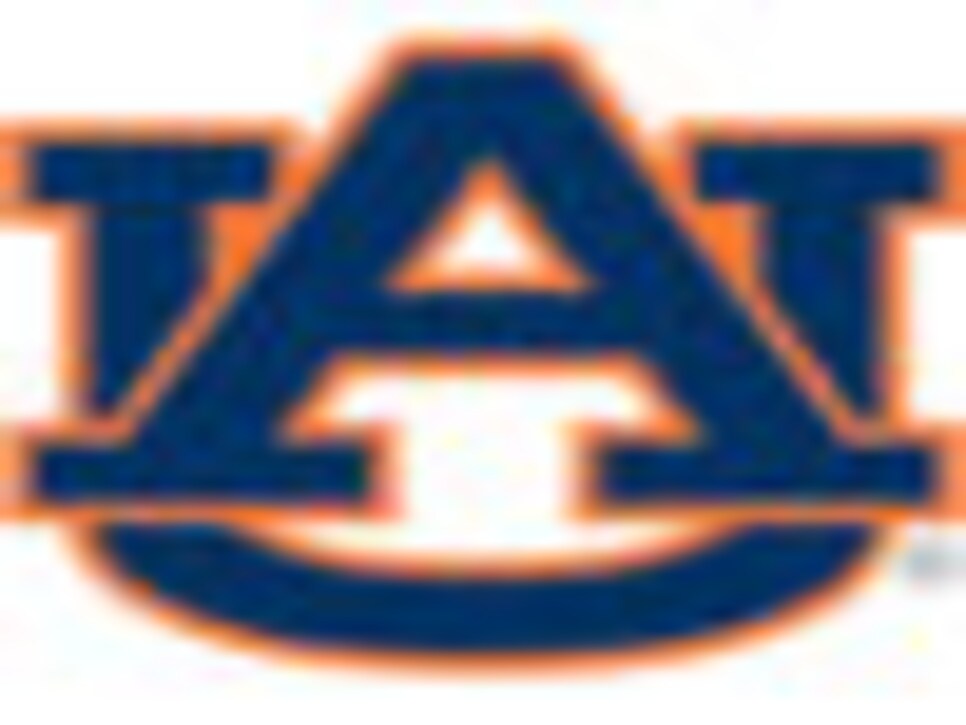 More than any other coach, perhaps, Kim Evans might have the toughest time replacing her top graduating senior, Maria Martinez, who brought more than just low scores to the course but an energy that charged the Tigers. Still, Nicole Hage and Margaret Shirley are gritty players that have the talent to step up and Abigale Schepperle and Jessica Lovell were pleasant surprises returning in the fall to a team that last season set the school record for low season stroke average (294.29). Schepperle's sister, Candace, also joins the squad, giving Evans another top-ranked junior player to help fill out her line-up.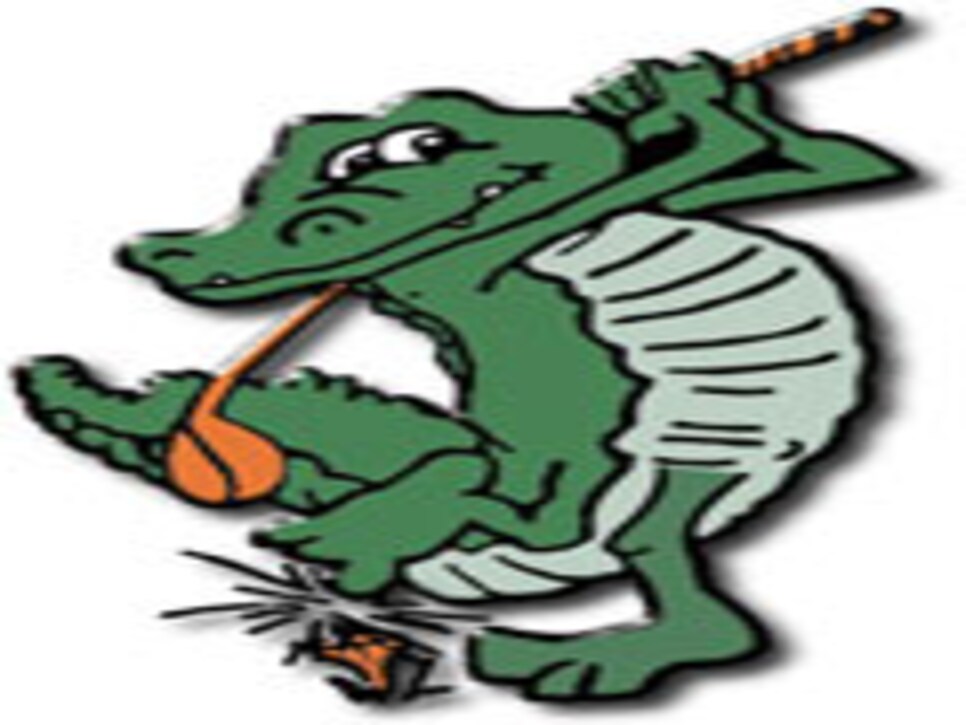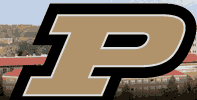 Can last year's out-of-nowhere squad repeat its six-win performance from 2006 or were the Boilermakers simply a one-year wonder? It's the question national coach of the year __Devon Brouse __will face early in the fall, and one he'll use, no doubt, to motivate his team in the coming season. While there's a void left with the loss of Onnarin Sattayabanphot, his other internationals (Spain's Maria Hernandez, the Netherlands' Christel Boeljon and Myrte Eikenaar) are the real deal. It will be important to get over the mental hurdle of a ninth-place showing at nationals early in the season so that the questions whether 2005-06 season was an aberration aren't even allowed to be asked.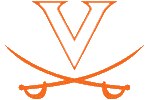 It was the first stumble since Jan Mann started the women's program in Charlottesville: a solid Cavaliers squad, after advancing to nationals in 2005 in just its second year of existence, bowed out at the East regional in a playoff, with only 2005 NCAA runner-up Leah Wigger playing her way to Columbus. But Virginia has too much talent, as does Mann, not to use the set-back as motivation for 2006-07. Wigger is back for a senior year after a T-9 showing on the Scarlet Course. Jennie Arseneault impressed after entering school in January as a freshman rather than waiting until this fall (she just qualified for the U.S. Women's Open.) Lauren Mielbrecht is another solid returning player and the team has high hopes for incoming freshman Whitney Neuhauser, who was 13th in the AJGA's ranking.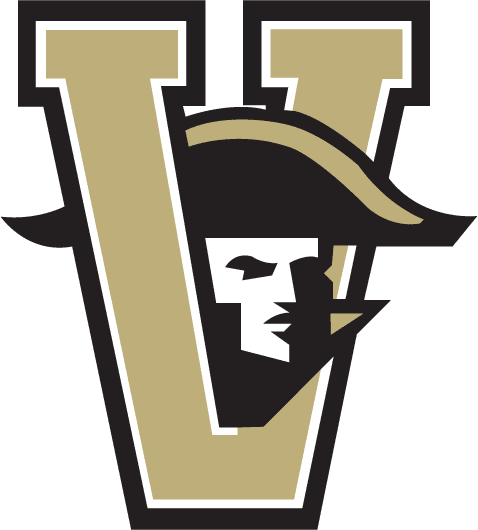 Another no-show to nationals this past year, the Lady Commodores were still rebuilding in 2005-06 but I get the sense they could be this year's Purdue, surprising many by winning early and establishing themselves as a contender again. Chris Brady remains the rock for Martha Freitag's squad, while complimented by Jacqui Concolino, who just completed a standout freshman season with two wins. Liebelei Lawrence and Kristen Svicarovich need to become more consistent in the Nos. 3 and 4 spots, but both have the talent to do so. More help is on the way too in the form of Brooke Goodwin, a top-25 junior who will arrive in Nashville in August.
Top-five players to watch(photos courtesy of schools)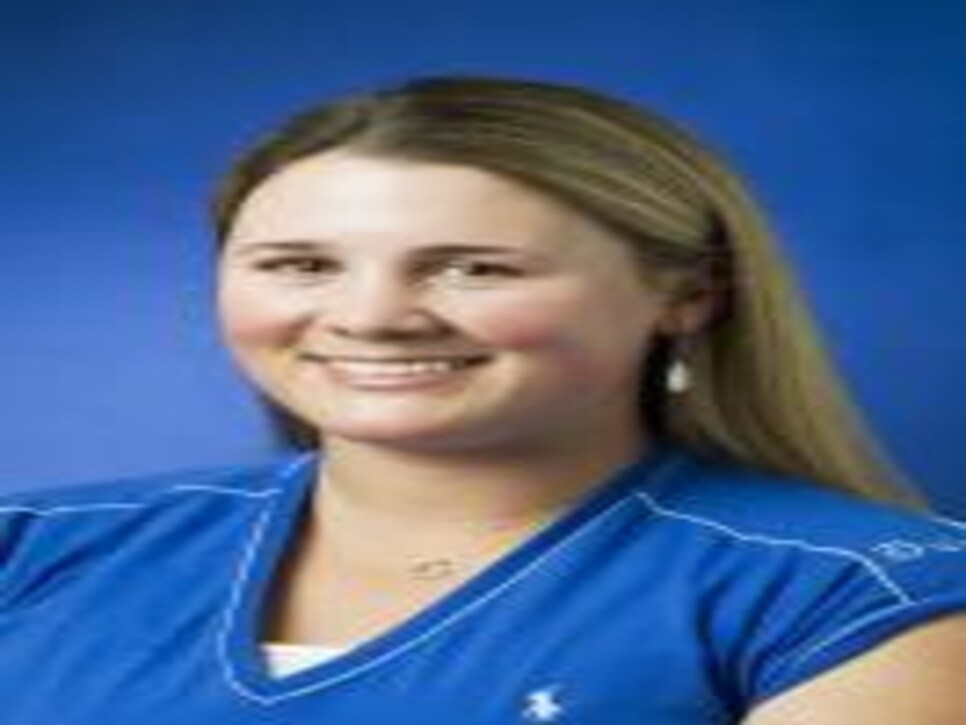 Hard to be leaning any other way after the impressive freshman campaign the Fort Wayne, Ind., native had last year in helping the Blue Devils claim the NCAA title. She never finished worse than tied for ninth in her 11 starts, sporting a 71.62 stroke average with three wins and nine top-fives. Not only was the national player and freshman of the year, but the top student-athlete of the year.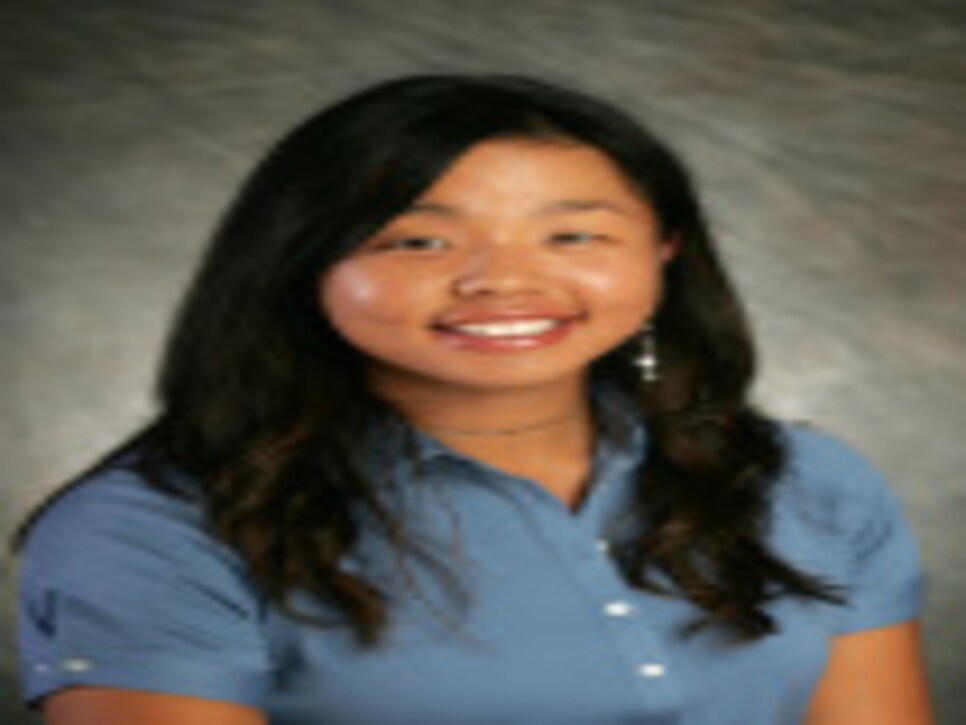 Had a surprisingly disappointing showing at the NCAA Championship (T-83), given that there are few players who step up their games at crunch time like the former U.S. Women's Amateur champion. The good news is that Park seemed to enjoy her freshman year in Westwood, quieting talk that she might leave school early to play as a professional. Seemingly no longer if she comes back but when she comes back, Park will make an impact.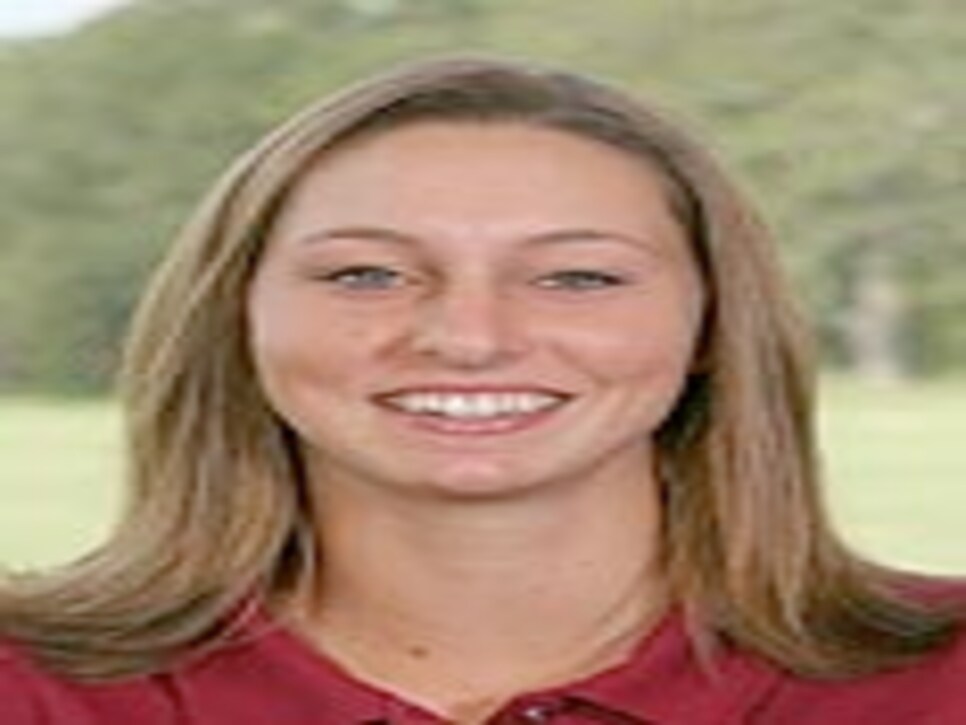 Came into her own this past season—three wins, eight top-fives—after taking time to adjust to College Station when she transferred from Oklahoma State. Also must erase from her mind a poor showing at nationals (T-68) that actually might have cost her a spot on the U.S. Curtis Cup team.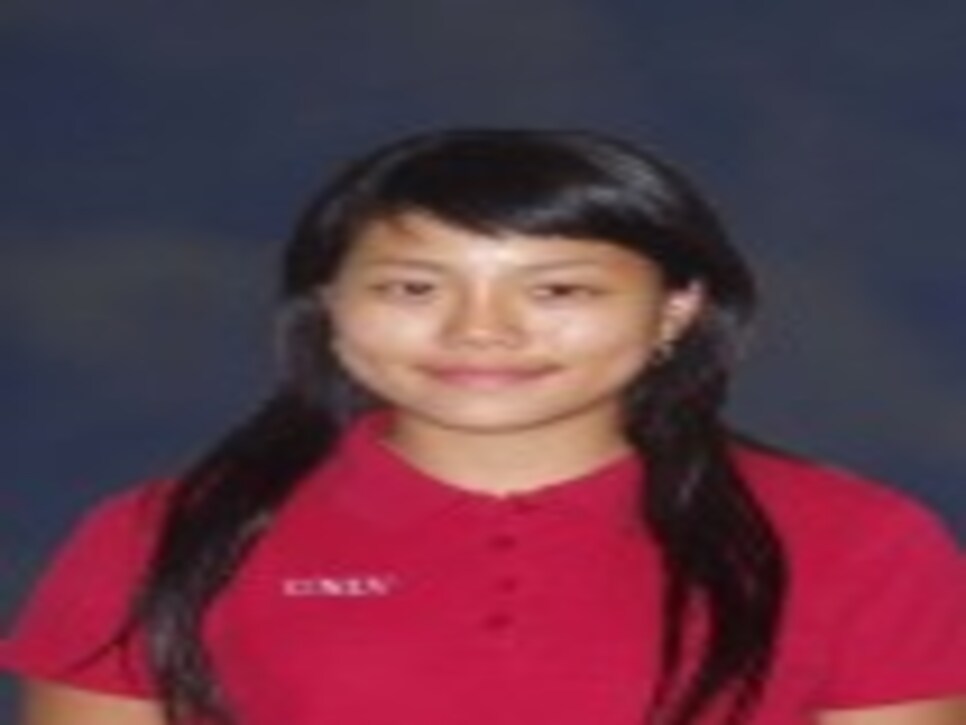 For a while during the final round it appeared this South Korean import was going to win the NCAA individual title, her two-over 290 score already in the clubhouse and fowl weather threatening to eliminate the other top players in the afternoon wave. Still a third-place showing demonstrates this 19-year-old's talent. Interesting thing about Chung is that she only seems to get better as a tournament progresses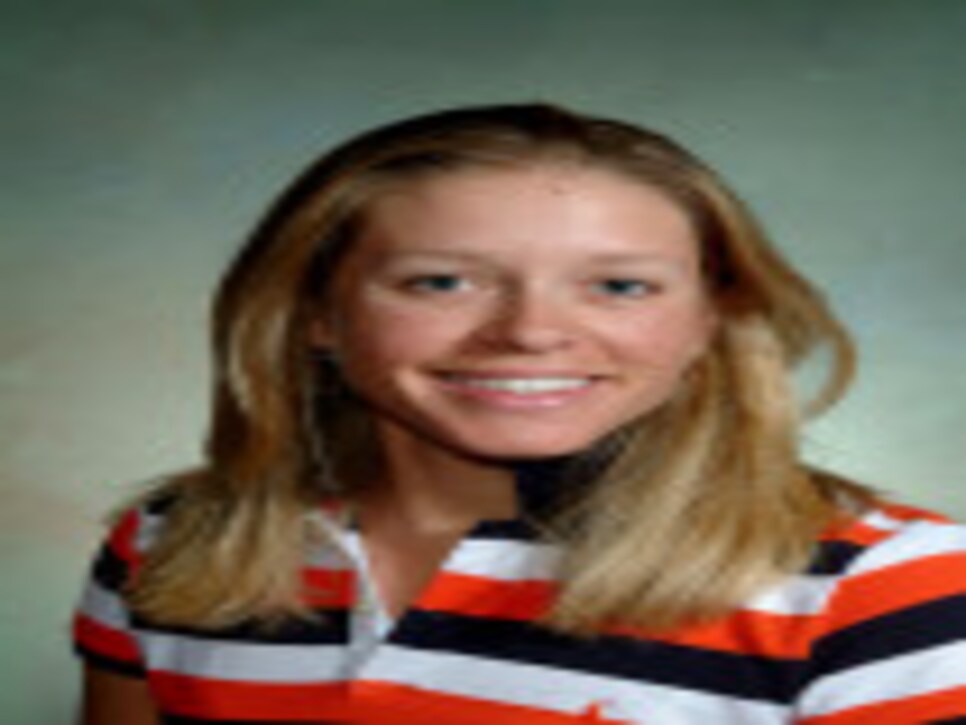 She was her program's first-ever recruit and hasn't disappointed, with two straight top-10 finishes at nationals and twice earning All-American honors. A tough player with good all-around skills, Wigger will no doubt make the most of her senior year.