Equipment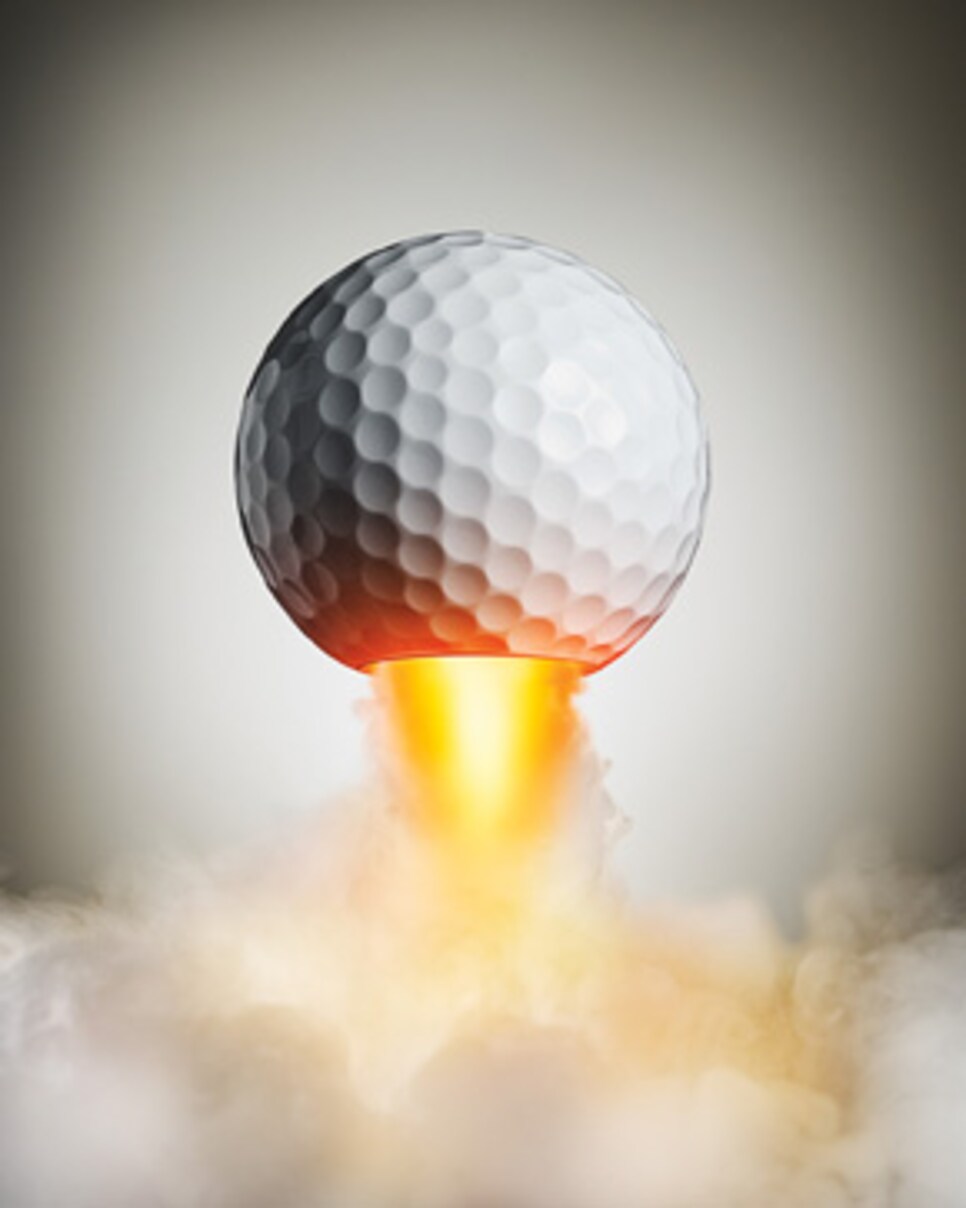 Seven times during the past 13 years golf's governing bodies have issued rules designed to limit the driver's performance, including controlling the springlike effect of the face and its resistance to twisting on off-center hits, the length of the shaft, and the volume and dimension of the clubhead. Heck, even the height of the tee is regulated.
But Nathan Morris still eagerly goes to work fitting golfers to the newest drivers. He's not dismayed. In fact, he expects to get 15 more yards for every player who walks into his GolfTEC facility in Denver with a driver that's four or five years old. How often does he get there? "About 90 percent of the time," he says.
Call it a harmonic convergence--fitting technology and attitude--but even statistics indicate that more distance is possible. This year on the PGA Tour, average driving distance is up more than four yards to 287.3 through early June, compared to the same time last year. Given the current pace, average driving distance on tour could break the 290-yard barrier by year's end, a first. The numbers are trending the same way on the Nationwide Tour, European Tour and LPGA Tour, too.
Clearly the driver is back.
You could quibble that the gains are relatively small or that average golfers can't increase their driving distance by trying to be stronger, fitter and younger like Bubba Watson or Camilo Villegas. Still, driver technology might allow us to increase our driving distance just by taking advantage of the same technology--and attitude--of the game's best players. Just like Morris, every fitter in our survey of America's 100 Best Clubfitters
believes that yardage is out there for average golfers to find. Their estimated gains for an average golfer using a four- or five-year-old driver he hasn't been fit for? They start as low as 10 yards and go all the way up to 50 yards.
What's getting clubfitters excited (and what should have you knocking down their doors) are the advancements that make it easier for every golfer to swing faster and produce more consistent on-center contact. The resulting confidence could multiply the effects beyond what physics might otherwise suggest. Call it driver swagger.
"One thing we've seen is that if players hit newer drivers on the launch monitor and see results, their clubhead speeds increase as they continue to hit," says Alan Hocknell, Callaway's senior vice president of research and development. "We've seen that on tour, and we've seen that with average players. There's an exuberance factor that allows people to swing harder once they see the results."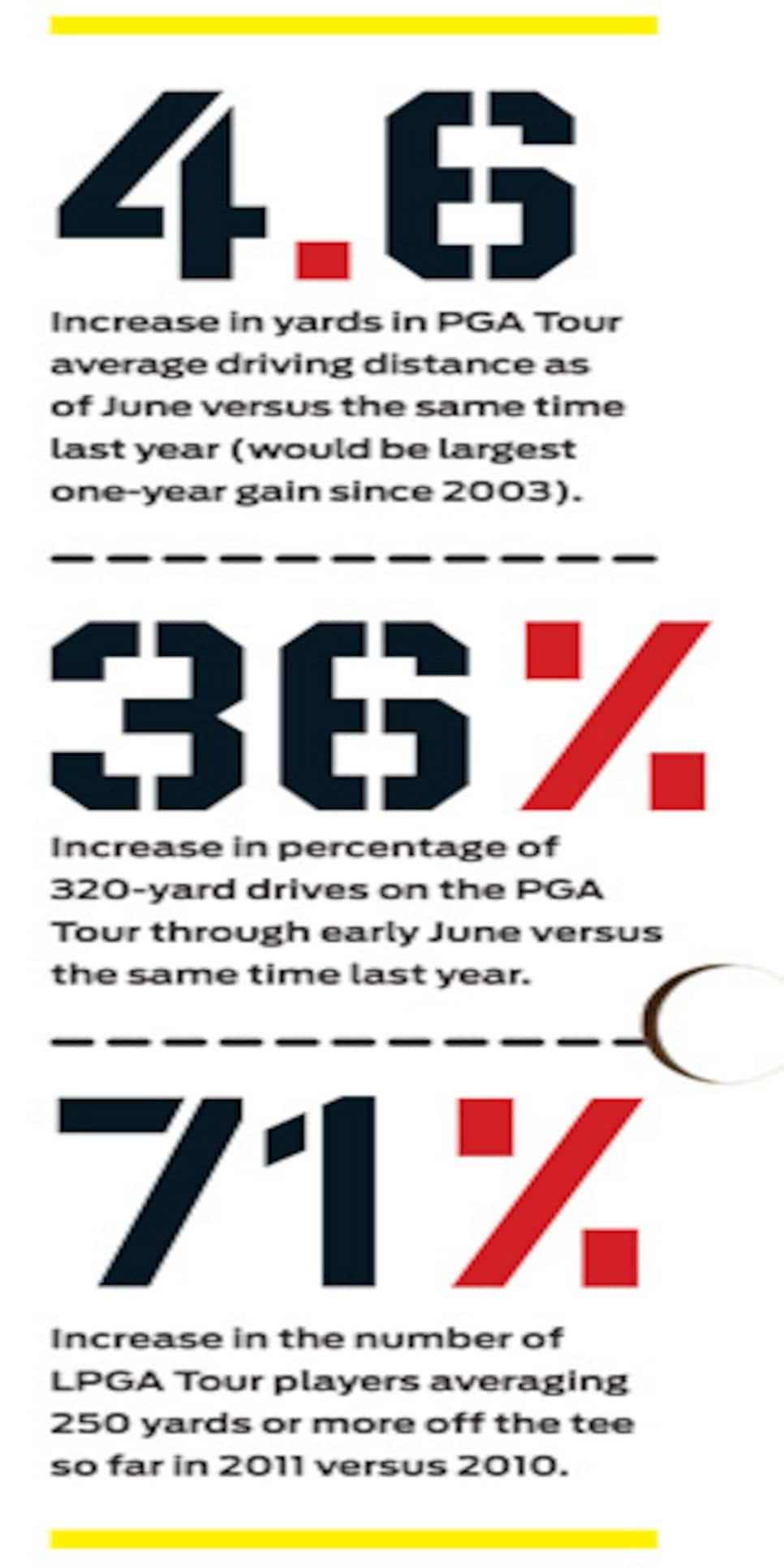 Drivers today are only slightly better than a few years ago in terms of making off-center hits fly as fast off the face as on-center hits. However, they're much better at producing more efficient, more consistent and more playable ball flights. Furthermore, providing golfers with the knowledge that they're holding the right driver in their hands has a positive effect even designers don't completely understand, because as one tour insider suggested, "You can't quantify confidence." Tour players are getting dialed in, especially with the new adjustable drivers like TaylorMade's R11, Titleist's 910 and Nike's VR Pro, and it's changing things completely.
"Because you can now adjust the face angle, players will hit it farther just because it looks better to them," says Tom Olsavsky, director of metalwood creation at TaylorMade. "We've done a comparison with a competitor's model where the difference hasn't been statistically significant, but you do the fitting, and the player ends up 12 yards longer. We know there's a psychological and a fitting effect, but it's hard to quantify."
Better technology, better launch conditions and better fitting mean real distance--the shorter-iron-into-the-green-on-your-second-shot kind. For example, shots that launch higher with less spin tend to carry more and land at a shallower angle. That means more distance through the air and a flatter landing angle for more roll once the ball hits the ground. A driver that you can adjust to a setting that addresses your weakness could result in shots that slice or hook less. Straighter shots that land in the short grass bound farther. Not to be overlooked is the performance on off-center hits. In robot testing conducted for Golf Digest by Golf Laboratories Inc. of San Diego, off-center hits on the drivers that made our 2011 Hot List averaged 98 percent of ball speed for on-center hits. Even drivers that were ruled nonconforming for having hot faces aren't as good as conforming drivers today, says Callaway's Hocknell, whose company's nonconforming ERC drivers were among those that led to increased regulation a decade ago.
"Pretty much every innovation in drivers since then has been about improving performance when you don't hit the center of the face," he says. "That's clearly directed at improving the performance of the amateur golfer. A driver like the RAZR Hawk, for example, is ahead of the ERC II in terms of all-around performance, even though the center-hit ball speed might not be quite the same. The ERC II might have better ball speed, but it might not have better trajectory, and that's why its distance won't be superior to current drivers."
Still, these improvements have more to do with improving the physics of impact, and most designers admit that this area has been fairly well developed. "There are still some ways to make the driver better, but we've got all the easy fruit off the bottom of the tree," says Tom Stites, Nike's director of product creation of clubs. "We now have to put the ladder against it to get the stuff that's higher up."
This means pursuing ways for golfers to deliver the clubhead to the ball faster than ever. This might include aerodynamic enhancements, lighter shafts that make the total weight of some drivers 50 grams less than a few years ago, or new visions of biomechanics. "Speed is the most critical factor to create distance for a driver, without a doubt," Stites says. "Accuracy is important, too, of course, but without creating clubhead speed, you cannot maximize the transfer of the mass of the clubhead into the ball."
Driver shafts are 30 to 60 grams lighter than they were a decade ago, and lightweight grips are about half the weight they used to be. That can have a significant effect on clubhead speed for every level of golfer, says Nate Radcliffe, metalwoods development manager at Cleveland Golf. In other words, switch drivers, do everything the same, and you'll swing faster. "Lightweight isn't a matter of if, but when," Radcliffe says, indicating Cleveland's research suggests a one-mile-per-hour gain in swing speed for every 10 grams of weight saved. "Every other sport--hockey, tennis, cycling--has embraced lighter weight. In any sport, speed kills, and in golf speed equals power."
But less weight isn't the only area manufacturers are studying. There's aerodynamics: Research by Adams and Callaway, for example, has led to ways to cut in half the aerodynamic drag on oversize drivers. There's longer shaft length: A longer arc means more speed, and average driver shaft lengths today are three-quarters-of-an-inch longer than in 2005. There's shaft optimization: Manufacturers such as Callaway, Ping, TaylorMade and Titleist each offer more than a hundred custom driver-shaft options. There are even new ways of thinking about how the clubhead and shaft work together: Ping's high-balance-point shaft, for example, allows the mass of the club to be redistributed between the clubhead and shaft for more efficient energy transfer. Finally, most major manufacturers are using high-speed cameras and motion-capture technology to analyze player, club and shaft efficiency. These technologies allow designers to understand how different combinations work with different golfers.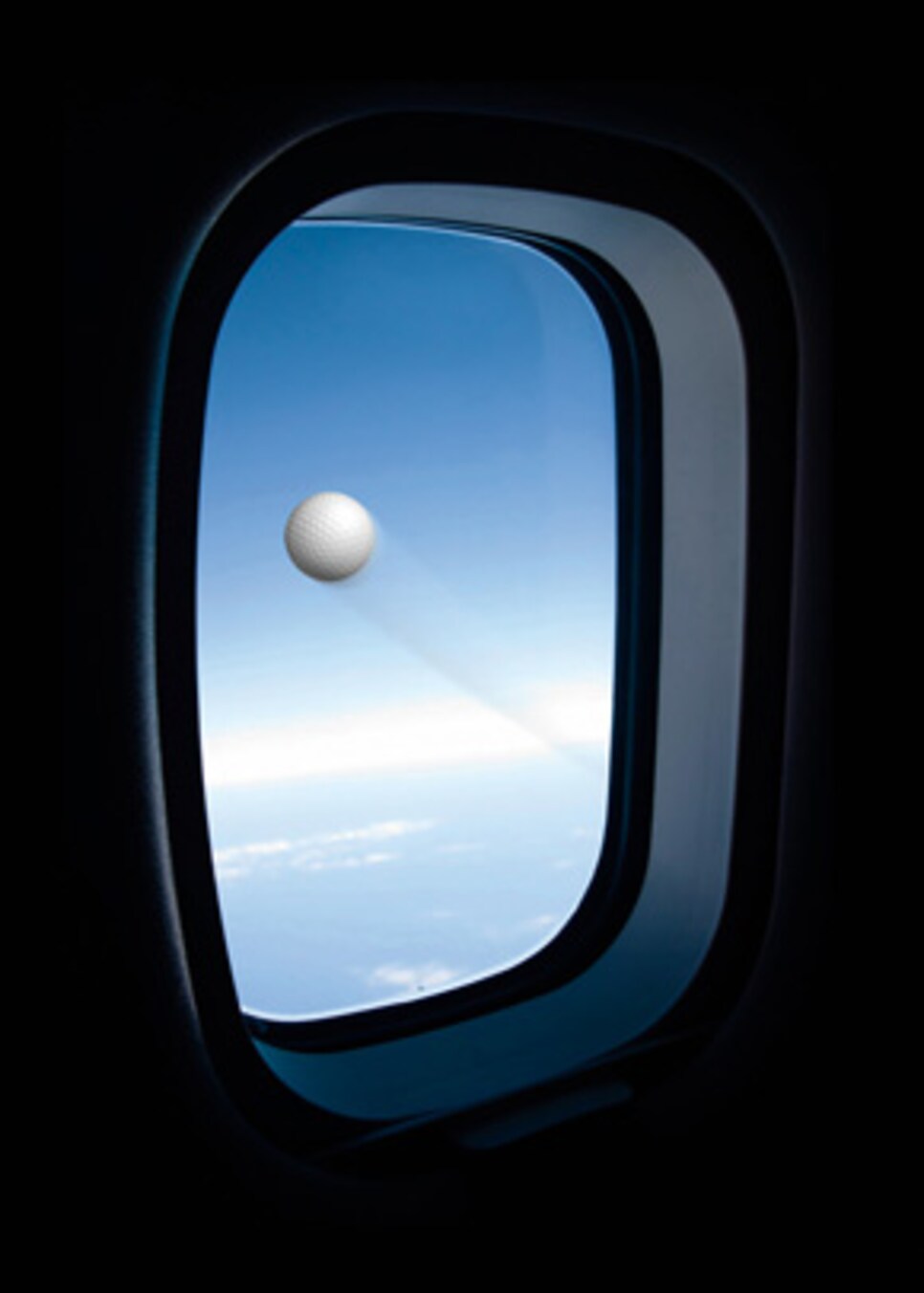 "Sergio Garcia plays a 44-inch driver with a 100-gram shaft that weighs about 350 grams," says TaylorMade's Olsavsky. "If we gave him our Burner SuperFast 2.0 that weighs 280, there's no chance he'd hit that farther because it doesn't feel right to him. Certain players will hit the heavier club better."
It's precisely the options and technologies that might lead to the same confident, aggressive swings for average golfers that have become commonplace among the players we see on TV. The right club fundamentally can change every player's performance. "An improperly fit driver discourages the correct swing," says Morris of GolfTEC, "and a properly fit driver promotes the correct swing."
Even better, all these new driver technologies don't seem to be giving golf's ruling bodies pause. You can't, as we've heard, regulate confidence.
"We're probably at the point where people realize that we have so much stability in the head on an off-center hit that we can start to take advantage of swinging it harder and faster," Callaway's Hocknell says. "If you think that a big portion of what we've focused on with the driver in the past decade was forgiveness, the next few years might be about aggression."