The Loop
Podcast: Nova Scotia's Cabot Links--a remote destination worth the trip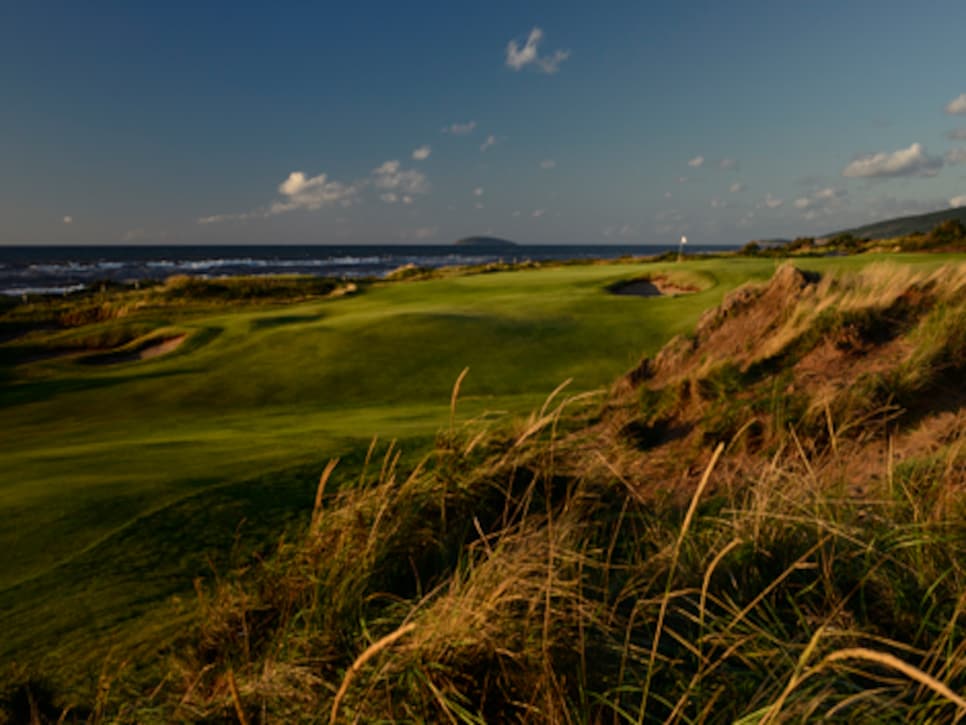 *The par-4 15th hole at Cabot Links lies against the Gulf of St. Lawrence. *Photograph by Dom Furore
There are worse places to find yourself getting lost than Nova Scotia, the beauty of the land in eastern Canada an understandable reason to stop paying attention to your car's GPS.
In our May 20th issue, Golf World Contributing Editor Roland Merullo's travel feature on Cabot Links, the highly acclaimed course on Cape Breton developed by Ben Cowan-Dewar and Mike Keiser, explains how a few detours and the search for an open gas station hardly ruined the experience when making the trip after the course opened last summer.
Merullo is the guest on this week's Inside Golf World Podcast and takes us through his travelogue, which included a stop at Highland Links. Along the way he gives some history of how Cabot Links came to be, talks about what's in store when sister course Cabot Cliffs opens in 2015, and explains why a visit to the remote destination is worth the time and effort.