News
Charlie Woods teeing it up at the PNC Championship has Annika Sorenstam's son wondering when he can play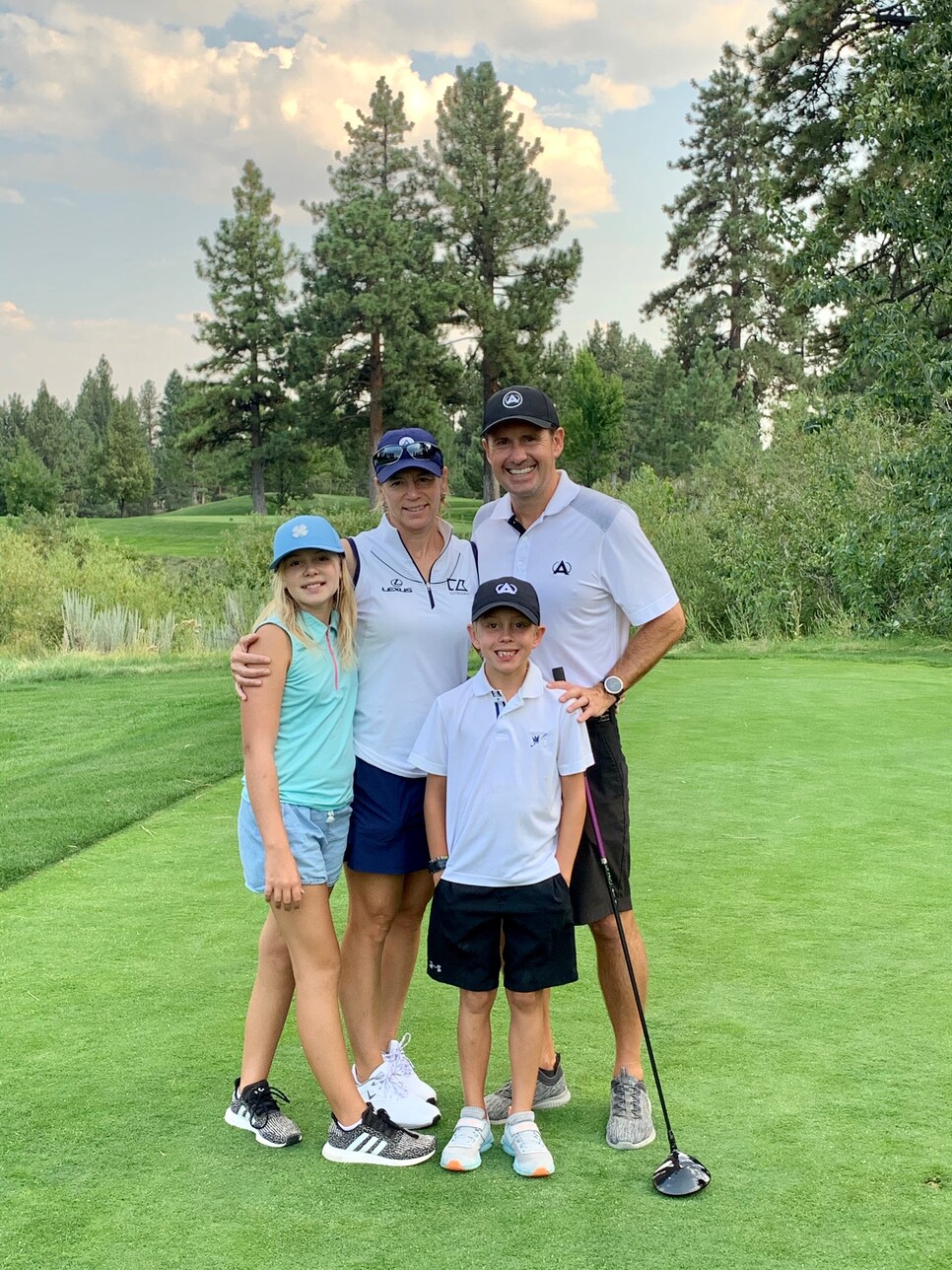 Annika Sorenstam poses with her daughter, Ava (age 11), son Will (age 9) and husband Mike McGee. (Photo courtesy of Annika Sorenstam)
Annika Sorenstam said her 9-year-old, Will, showed immediate interest when he heard Charlie was going to be playing at the Ritz-Carlton Golf Club.
"When it was announced that Charlie was playing, [Will] looked at me and I said, Yeah. Maybe in a few years. I told him he's got to start practicing, because my dad is 79," Sorenstam said, planning on switching from the child to the parent role in the event in coming years.
Sorenstam says she's loving that Will is interested in golf. The two have a fun, easy-going rapport on the golf course. As with all parents trying to teach his or her kid how to play golf, Sorenstam was quick to outsource the formal instruction.
"I'm not the teacher. It doesn't work. We keep smiling if I stay away. Sometimes I'll throw in, The ball position is too forward, quick little things. I just want him to hit and learn and experience it," Sorenstam said. "He wants to have a good time and I let him, and when we leave he's happy and I'm happy and that's better than trying to be his coach, and him maybe not wanting to play and me losing my buddy on the course."
As Sorenstam prepares to play in the PNC with her father, Tom, whom she paired with in 2019, Will's been joining her.
"We play together several times a week. It's nothing serious yet, but he does enjoy it and I love spending time with him. Mike will drop him off after school when I'm on the range, and we'll practice and sometimes Henrik Stenson is there with his son, Karl, and those two boys play together, and chip and putt. It makes me smile. It's all about the friendship and golf bringing us together."
For Sorenstam, that's the lesson in seeing families pair together for the PNC Championship: Giving people the chance to see the support systems behind professional golfers, and showing an example of the relationships families can have when they have a common ground in golf.
"Hopefully it sends a great message to everybody that golf is a family sport, that you can do at any age with anybody," Sorenstam said. "That glue, that bond family has … to be able to go out and share golf together, it's strengthening in so many ways. There's no better time than now. People need that."