The Loop
Playing through at Augusta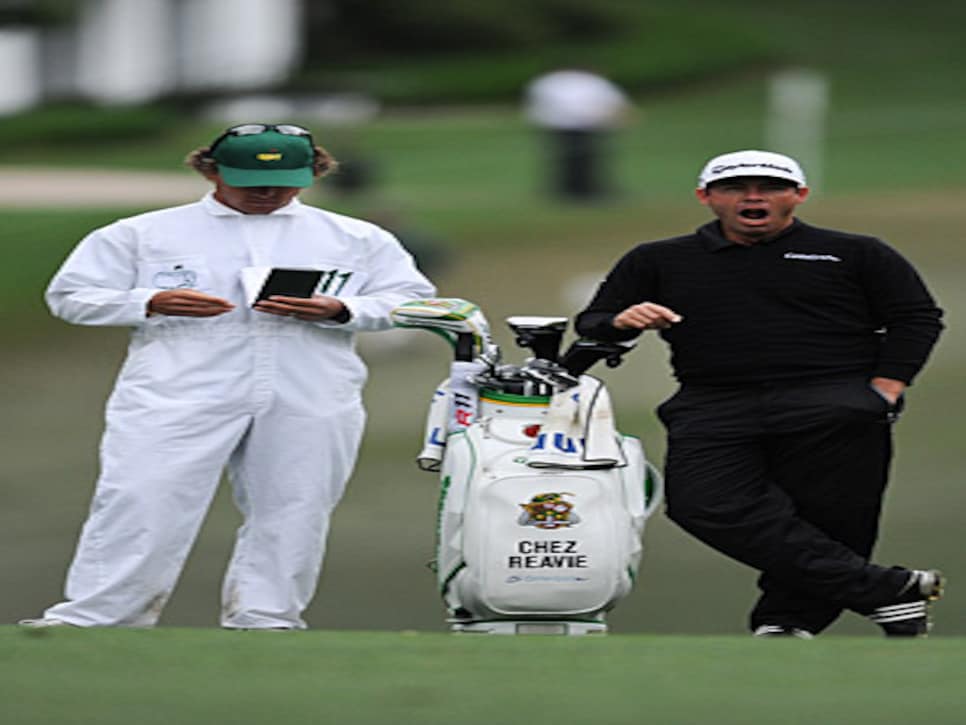 Scott Verplank, Sean O'Hair and Gonzalo Fernandez-Castano kicked off the second round of the 76th Masters at 7:50 a.m., while Reavie and Laird followed at 8:01 as a twosome after 1998 Masters champion Mark O'Meara withdrew prior to the opening round.
Reavie and Laird were approached by a Masters official on the third hole and were informed that Sean O'Hair had extended an invitation to let the duo play through. Reavie and Laird were allowed to play the fourth hole while the trio waited greenside, and then moved through on the fifth tee.
"It took me about a half-second to say yes when the official asked if we wanted to play through," Laird said. "It was a smart thing to do. I'm glad they did it."
Laird, with a birdie at 18, carded an even-par 72 and 4-over 148 total. Reavie shot 74-153.
"Both of us play real quick," Reavie said. "But even if they [the players ahead] weren't playing slow, they might look back and see us leaning on our bags (waiting) and start rushing, and we wouldn't want that either."
It's not unusual for groups to play through on the professional tours, but usually the cause is a lost ball or rules question.
"It worked out good for both of us. They don't have us leaning on our bags on every hole and them feeling we're right up their [rear] on every hole, and we don't like waiting. Yesterday was tough. We were in the middle of the field and waited for 5 minutes on every shot."
There was a question about why Masters officials didn't just put the twosome out first. Laird said that wasn't the best option. "It's easier to do what they did instead of switching tee times and causing confusion," he said. "I don't know if that would have happened at another event, but here at the Masters, it's not surprising. Common sense really."