News
Players Championship 2018: The reason Jordan Spieth has underperformed at Sawgrass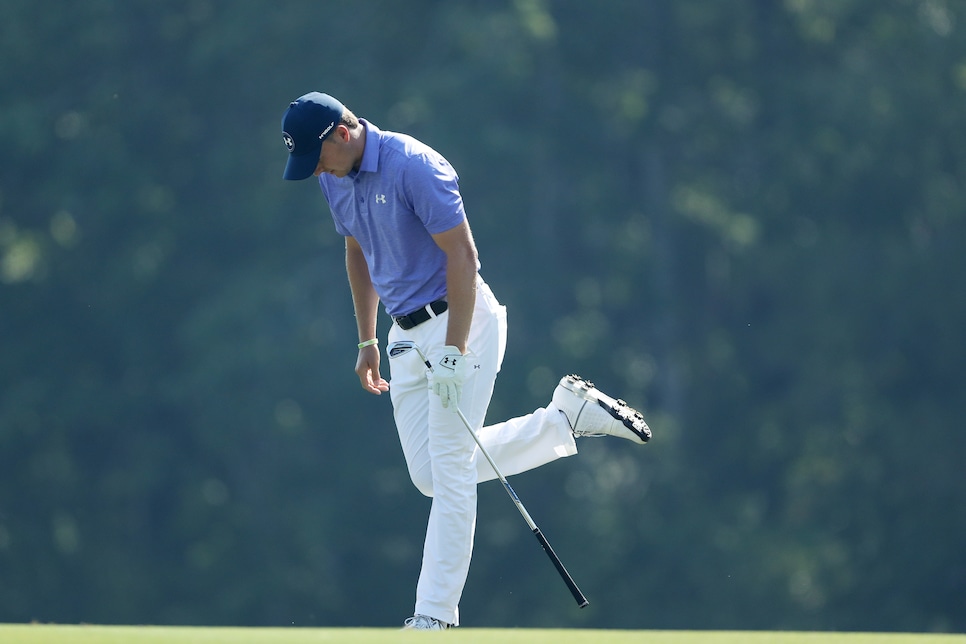 PONTE VEDRA BEACH, Fla. — In Jordan Spieth's first Players Championship at age 20 in 2014, he found himself tied for the lead going into the final round at TPC Sawgrass. He was undone by a final-round 74 and tied for fourth.
Still, it was an impressive performance, particularly for such a young player, and one that proved a harbinger of things to come. Spieth has gone on to win 13 times around the world since, including three majors.
His record at the PGA Tour's flagship event in the years since, however, has been far more dubious. In Spieth's first 58 holes of the Players he was 14 under and bogey free. Since then he is a combined 10 over par for 122 holes with three straight missed cuts.
"I think just being a little forceful," Spieth said Tuesday. "A good example would be like on No. 1 out here, pin is front left. If you're not in the fairway you can't get anywhere near the hole. I'll miss it in the left rough and try and land it on that tier right next to the hole. I'll either short side myself in that bunker … and just kind of situations like that where, say the patience side I seemed to display at Augusta is, OK, I'm out of position, what's the plan to make my par and move on.
"Out here I just—the last couple years, I just haven't had that patience. I haven't approached it like I approach the major-championship caliber golf."
Patience hasn't exactly been a virtue this year, either. Spieth has four top-10s in 10 starts but it wasn't until last month in Houston that he worked his way into contention, shooting a final-round 66 to tie for third. A week later, he put together a spectacular final-round 64 at Augusta National to nearly chase down eventual Masters champ Patrick Reed.
As for the Players, Spieth is hoping to capture the same kind of attention that he has when it comes to majors. Even though the Players isn't one, the course demands as much.
"The first year I played here, I almost won it, and so I just kind of assumed that it would come easy to me," he said. "I kind of looked at the last few years and just kind of came in thinking, Oh, if I miss it in a tough spot I'll get up-and-down. Historically that's happened, but historically now that hasn't happened. I'm ready to kind of get back on that first-year path but doing it the right way."
You are using an unsupported version of Internet Explorer. Please upgrade to Internet Explorer 11 or use a different web browser.