News
Players Championship 2018: For Webb Simpson to not win on Sunday? He'd have to make history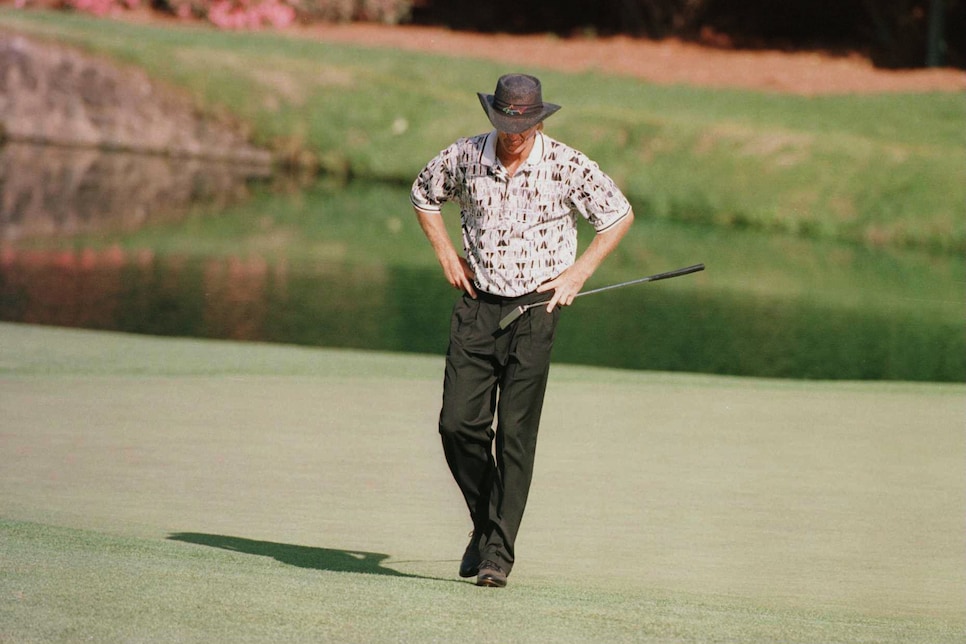 PONTE VEDRA BEACH, Fla. — If it ain't over until the fat lady sings I can hear Brunhilde bellowing on my iTunes as the final round of the Players Championship approaches.
What would it take for Webb Simpson to NOT win Sunday at TPC Sawgrass? Only a little history.
Seven times a player has blown a six-stroke lead going into the final round of a PGA Tour event. No one has ever squandered the seven-stroke advantage Simpson has over Danny Lee.
World No. 1 Dustin Johnson is alone in third, but he's nine strokes back.
Jason Day, who won here two years ago, is tied for fourth, but he's 10 back.
Tiger Woods, who has twice won the Players and shot 65 on Saturday, is another stroke back. So is Jordan Spieth.
Imagine how different Sunday would look if Simpson didn't put a chokehold on the tournament with 13 birdies, two eagles and just one double bogey and one bogey the last two days?
Still, a player can hope. That's all anyone behind Simpson has.
That's what Nick Faldo had at the 1996 Masters. Greg Norman obliged, shooting a 78 to Faldo's 67 and the Green Jacket went to the Englishman.
Choking existed long before then, though. In 1928, Bobby Cruickshank shanked away his six-shot lead with a final-round 80 at the Florida Open to hand the title to Henry Ciuci.
At the 1969 Danny Thomas-Diplomat Classic, Gay Brewer shot 73 and watched as Arnold Palmer charged from six back to steal the win. Less of a choke, but a loss nonetheless.
Hal Sutton, who has twice won the Players, stumbled to a 77 on the last day of the 1983 Anheuser-Busch Classic. Calvin Peete ended up getting the win.
Sergio Garcia led by six strokes going into the last day of the 2005 Wells Fargo Championship, only to shoot 72 and end up in a three-way playoff with Vijay Singh and Jim Furyk from which he was eliminated after three-putting on the first extra hole.
Six years ago in at TPC Scottsdale, Spencer Levin led the Waste Management Phoenix Open by six going into the final round but shot 75 to finish third behind winner Kyle Stanley, who carded a 67 to secure the victory.
There was also last year's WGC-HSBC Champions, where Johnson shot 77 in a windswept final round to lose to Justin Rose, who had a 67 that included a 31 on the back.
And there was the time Alex Cejka led by five going into the final round of the 2009 Players, only to shoot 78 while Henrik Stenson raised the crystal trophy.
Simpson will try to not add his name to the list.
"It's going to be firm and fast," he said of TPC Sawgrass. "I can't force anything, even if I'm even through 12 holes. I've just got to keep going and take my chances when I can."
If anyone else is going to have a chance, they can look at not just history but at what Simpson has done.
His 19-under total matches the tournament's 54-hole scoring record set by Norman when he won in 1994.
There was also Simpson's second round, when he played his first 16 holes in 11 under. There were some low numbers on Saturday, too, with Woods and Spieth each shooting 65.
It'll take more than that, though. It'll take Brunhilde coming down with a case of laryngitis, and the biggest choke in the history of golf.