The Loop
Player Reverses His Canadian Stance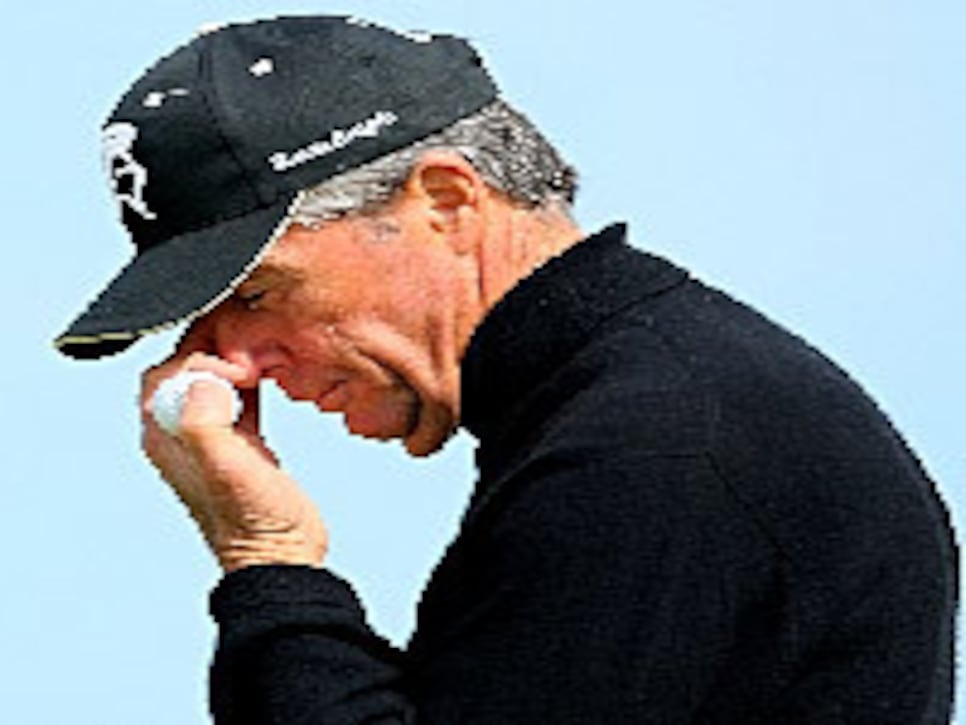 "I can't just put a Canadian in because we're playing in Canada," Player said. "It's my duty as captain to put in the best team."
At least when Player announced Monday that Australian Nick O'Hern and, ahem, Canadian Mike Weir would be his captain's picks for the Sept. 27-30 matches, he was honest in explaining why Weir belonged on the team.
"Being played in Canada, if we didn't have a Canadian in the team, I can assure you in my opinion only, this series would be quite flat amongst the Canadian people," Player said. "Mike is a hero in his country, deservedly so."
Rubenstein says that Stephen Ames, a Canadian citizen since 2004 and ranked higher (36th) than Weir (46th) in the World Golf Ranking might have been the more logical pick.
Jack Nicklaus made Lucas Glover and Hunter Mahan his captain's picks for the U.S. Team. Arron Oberholser, who finished fourth in the PGA Championship and is ranked (29th) above both Mahan (49th) and Glover (58th) was too far back in the Presidents Cup points standings (23rd).