The Loop
Player relishes chance to relive cherished memories
AUGUSTA, Ga. -- He got where he went by thinking about tomorrow, but when a man is 76, even if that man is the indefatigable, age-shooting and globe-trotting Gary Player, he is entitled to reflect on his yesterdays.
At Augusta National GC -- where he won the Masters three times and played in the tournament a record 52 times, competing for the final time in 2009 -- being near Rae's Creek can trigger a river of memories. It is especially so this spring, when for the first time Player will join Arnold Palmer and Jack Nicklaus as an honorary starter Thursday and play in the Par 3 Contest with them Wednesday afternoon.
Between them, 13 green jackets, 34 major championships, hundreds of worldwide victories, thousands of stories, millions of air miles.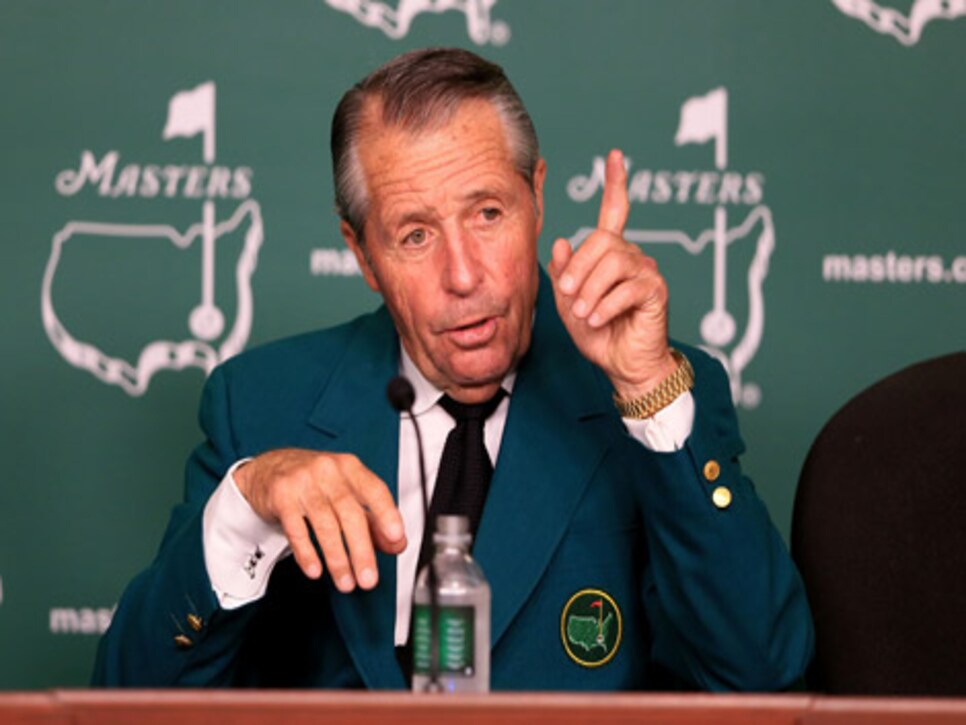 *Player will join longtime rivals Jack Nicklaus and Arnold Palmer as an honorary starter.
"Playing with Arnold and Jack there, you know it's coming to an end -- if you want to say our lives, our careers, it's the sunset," Player said Tuesday afternoon. "To be able to replay, it's like having a mulligan. And to be playing with them, things come back in your mind, being together and enjoying it and with the people. It's a special time."
Player doesn't need GPS to find his way back. "When I think of Augusta, it's like a journey," said Player, whose Georgia sojourns began in 1957. Longevity check: Tiger Woods would have to play in every Masters through 2046 to equal Player's 52 appearances.
When the Big Three reconvenes at 7:40 Thursday morning to get the Masters started, don't think the competition that spanned so many years won't be in the air again -- at least from the perspective of the overachieving, 5-foot-7, 150-pound member of the trio.
"Absolutely. Absolutely," Player said if there will be pride on the line about who hits the best ceremonial tee shot. "I've been training very hard. I've just come from the gym right now. In fact, I increased my sit-ups and my weights. ... Between us, we were so competitive, we wanted to beat each other so badly. But the nice thing about it, when we did lose, we looked the other in the eye and said, 'Well done, but I'll get you next week.'
"It was just terrific that you could play and really would make it known, 'I want to beat the hell out of you,' and yet, you could be such great friends. That was like my father said to me, 'Enjoy the success of others, because when you have success, you'd like them to enjoy yours.' "
Whether Player's tee shot is the most far and sure of the three senior icons Thursday or not, it won't be from lack of effort.