Play suspended (again!) at the Women's Open
COLORADO SPRINGS, Co. -- With reports of funnel clouds and heavy thunderstorms, play was suspended at 3:18 p.m. local time. This is the fifth weather delay of the championship, and it might force a Monday finish.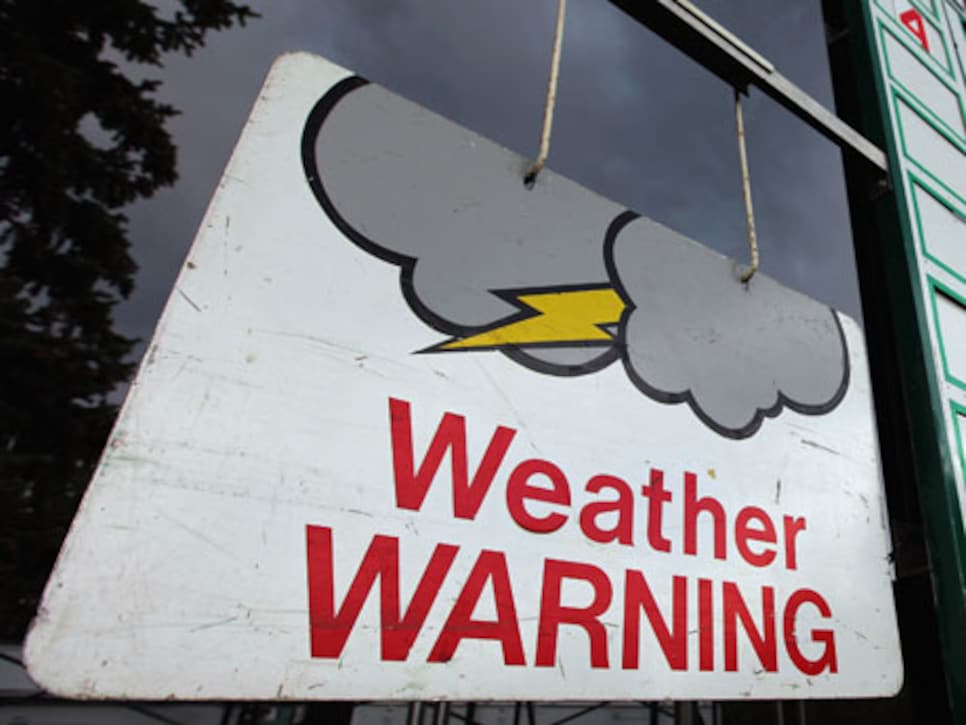 Regarding endless delays and The Broadmoor's high altitude, Angela Stanford, who's sitting just one shot behind the lead, says, "The altitude has gone to my head. I can't think, it's great."