The Loop
Plans to turn historic land into a golf resort pits Donald Trump against community
Donald Trump, known infamously for battling the community in Aberdeen, Scotland, over the creation of Trump International Golf Links, among other things, has set his eyes on a new target.
Despite the opposition of a series of local community groups, Trump looks to want to build a golf resort on a 217-acre plot in Albemarle Country near Charlottesville, Va., a parcel of land that is protected by the Virginia Outdoors Foundation.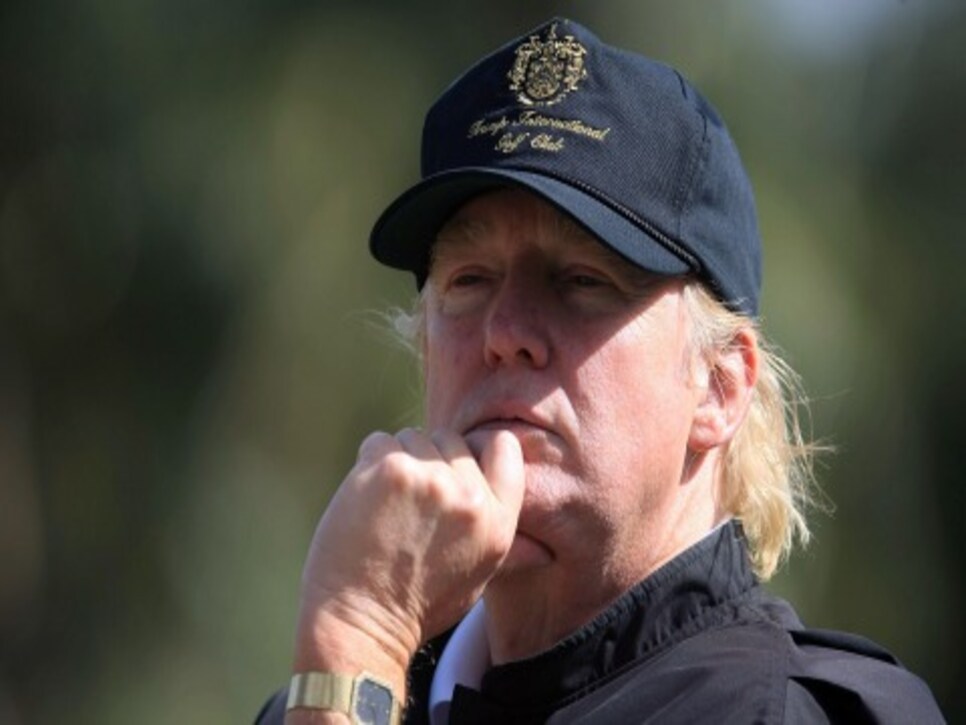 With the purchase of the mansion it seemed like the final piece of the puzzle had fallen into place. Trump's son, Eric, who is overseeing the project, called it "the centerpiece of the property."
But the community stands in the way of any potential plans Trump has for the property. The land Trump wants to develop is in the center of the Southern Albemarle Rural Historic District in Southeastern Albemarle County, an area that James Monroe and Thomas Jefferson once inhabited.
According to a release from the Southern Environmental Law Center (SELC) significant time and money has been devoted to protecting the area's rural and historic character, and the community is concerned about the project's effect on preservation efforts.
"The thousands of potential visitors to the golf course and planned large-scale events venue will undoubtedly have a negative impact on the surrounding properties and rural landscape that is such an iconic part of Albemarle County," read an email alert sent to the community from the Piedmont Environmental Council, who has partnered with the SELC against Trump. "In addition to traffic and noise impacts, we also have concerns about the water use, run-off and septic issues."
To further rally the community against Trump, the SELC is hosting a screening of the film, "You've Been Trumped," on October 28th at a local theater. The 2011 documentary by Anthony Baxter tells of the creation of Trump International Golf Links and the ensuing struggles between Trump and the citizens of Aberdeen -- a film Trump deemed defamatory and misleading.
Before Trump is allowed to break ground, the Board of Supervisors must approve the project through a Special Use Permit. The Planning Commission will hold a public hearing in mid-November to voice concerns on the issue and to ultimately decide on a course of action.
But, if the past is any indicator, stopping the Donald is no easy task.