Courses
Pinehurst announces open date for its new #10 course, designed by Tom Doak

Matt Gibson/Pinehurst Resort
Major golf developments are nothing new for Pinehurst, but the announcement that its brand-new #10 course will open in April 2024 is one of the most impressive in modern times. The Tom Doak design will be the North Carolina resort's first original new 18-hole opening since #8 opened in 1996.
Pinehurst's goal was to have #10 playable ahead of next June's U.S. Open at the vaunted #2 course, and the construction has been like an architectural equivalent of Operation Warp Speed, moving from groundbreaking in January of this year to the spring opening in just 15 months, three to nine months quicker than is typical for new builds. Laying down zoysia sod on the fairways (as opposed to seeding them) has helped accelerate the grow-in.
Pinehurst No. 10's par-3 seventh hole.
Matt Gibson/Pinehurst Resort
But #10 marks a new achievement for the resort. The design is set within a large tract of pine four miles south of the main golf campus on the former site of The Pit, a defunct 1985 Dan Maples design. After that course closed in 2011, Pinehurst quickly snatched up the roughly 900-acre site that had been used as a sand mine in the early 1900s with a deep quarry that a local reporter once described as a beautiful, "200-acre hole in the ground."
Doak's holes will approach some of The Pit's old corridors but mainly move into virgin areas of the property's forest. Construction photos and videos show a course that appears to be thematically aligned with the traditional Pinehurst template (at least that of the original four courses) of wide, slinky fairways outlined with sand, wiregrass and other native plants, plus 75-foot elevations spread across the site. It's hard not to notice similarities to the regal breadth of #2, #4's eclectic green complexes and #8's preserved native areas sprinkled throughout. Also expect some quirk, unconventional shaping and potentially counter-intuitive shot demands.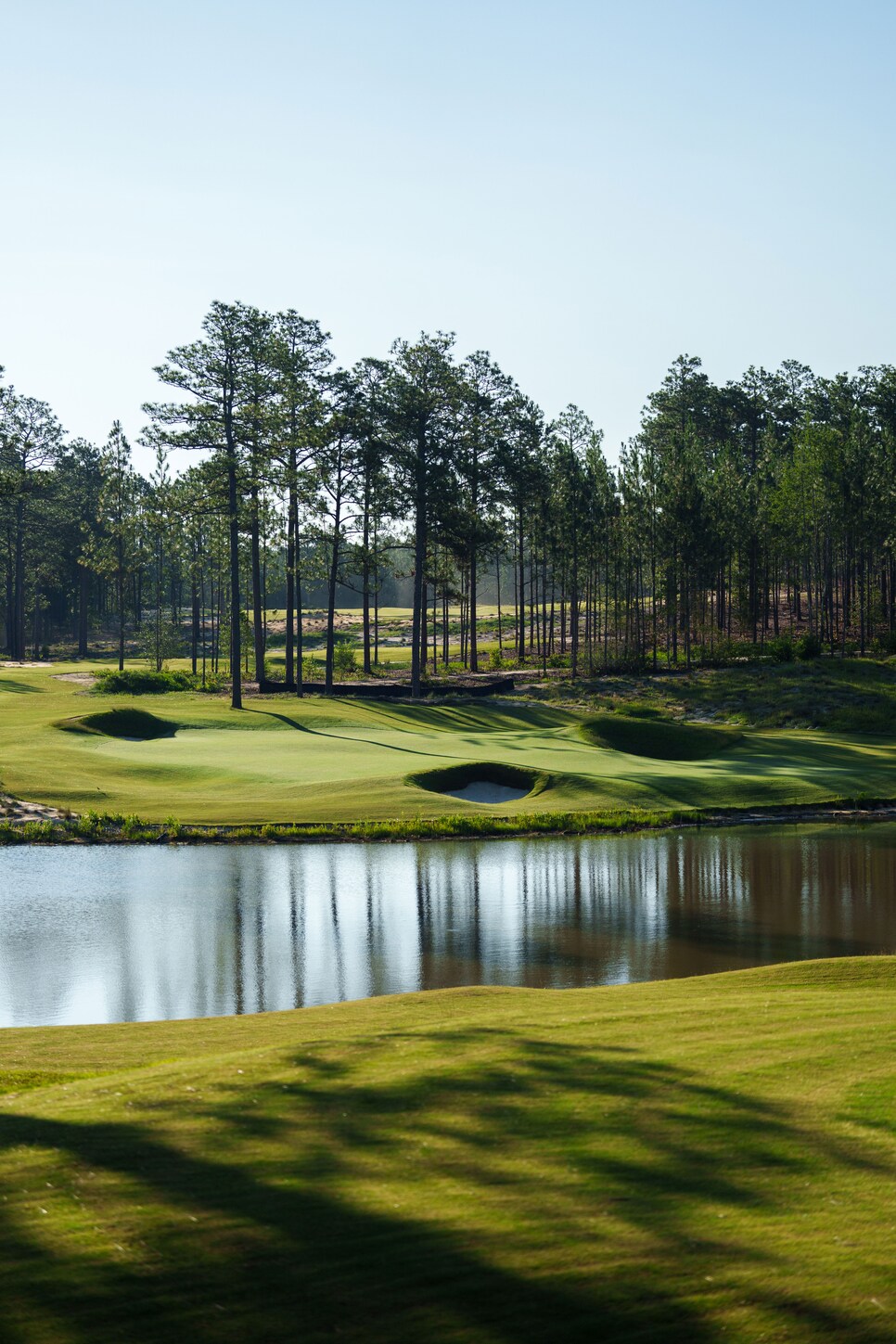 Matt Gibson/Pinehurst Resort
It's too soon to proclaim a "late Doak" period in his career, but Pinehurst #10 can be contextualized among a slate of current projects worldwide that have allowed him to dabble in different design ideas. These include the total refabrication of C.B. Macdonald's extinct Lido Course at Sand Valley in Wisconsin, a course more immediately Scottish, and more like St. Andrews, than anything else in the United States. It also includes, at the same resort, the sub-6,000-yard, par-68 Sedge Valley, set to open next year, modeled after a handful of antique Heathland courses near London. Additionally, he has built two of the world's newest links courses—St. Patrick's Links at Roscommon, Ireland (opened in 2021), and the North Course at Te Arai in New Zealand opening next month, which are evocative of their sites but otherwise little alike.
Doak routed The Tree Farm, Zac Blair's new course near Aiken, S.C., which opens to members this fall (Goalby, along with Blair, oversaw the design and construction), and Doak has begun a third seaside links course at Cabot Highlands in Inverness, Scotland. He also has projects in various stages of design and early construction in sand dunes in central Texas, and on a flat but sandy anything-could-happen 230-acre site in Martin Country, Florida, west of Hobe Sound along the St. Lucie Canal.

Matt Gibson/Pinehurst Resort
Closest to his heart may be the one near his home in Traverse City, Mich., the revival of High Point, his first solo design job in 1989 that went out of business in 2009. Investors have funded its rebirth, and while it won't be a literal reconstruction of the original in the vein of the Lido, it gives Doak something rare in golf design: a do-over. Doak might continue to build courses for another 25 years, but he—and history—may look back on this period as the freest and most innovative phase of what has already been one of the profession's most consequential careers.