Photo: Charles Barkley breaks club in pro-am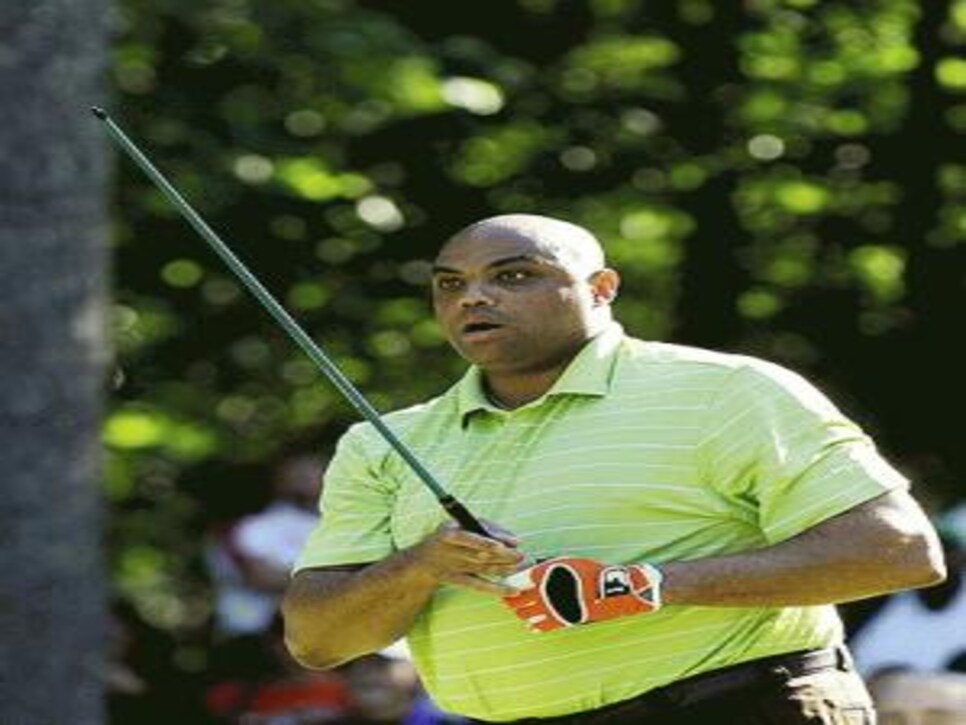 BIRMINGHAM, Ala. -- Former basketball star Charles Barkley, whose difficulties with golf have been well chronicled, had a hiccup of a different kind on the first hole of the pro-am at the Regions Tradition on Wednesday at Shoal Creek.
Barkley's look says it all after his driver clubhead snapped off. Fortunately, it flew down the fairway and no one was hurt.
(Photo: Stan Badz/PGA Tour)