The Loop
Philadelphia Eagles coach Doug Pederson really, REALLY loves some ice cream
While it hasn't been all rainbows and birthday cakes (nothing is in Philadelphia), it's fair to say Doug Pederson's first two years as Eagles head coach have been a rousing success. He's off to a 22-9 start including his playoff victories, and can become an instant Philadelphia legend if he's able to take Bill Belichick down on Sunday. Judging by the way Eagles fans have lauded Nick Foles, they may damn well build a statue of Pederson on Monday if he gets it done.
Whatever happens against New England, it's still been a special week for Pederson, and it got a little more special when the second-year head coach turned fifty on Wednesday. The big 5-0. To celebrate, the Eagles' Twitter account wished him a happy birthday with a video that may have revealed the Eagles secret weapon this season: eating a shitload of ice cream.
Goodness gracious does this man love him "some ice cream", Haagen-Dazs in particular. Don't you dare try to slip in some Breyer's bullshit on Pederson's watch. Also, judging by his attire, it looks like he loves him some golf too. Is that a Pine Valley shirt!?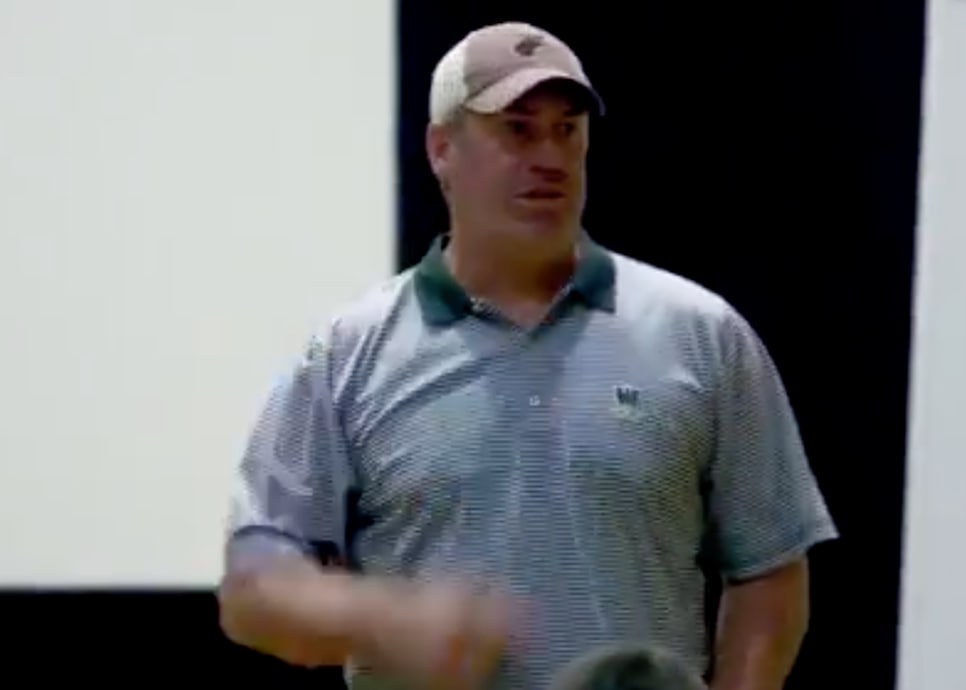 It's starting to become impossible to root against Philly on Sunday, which is a dirty, slimy feeling.