The Loop
Phil Mickelson's (understandably) not sure how he feels about this one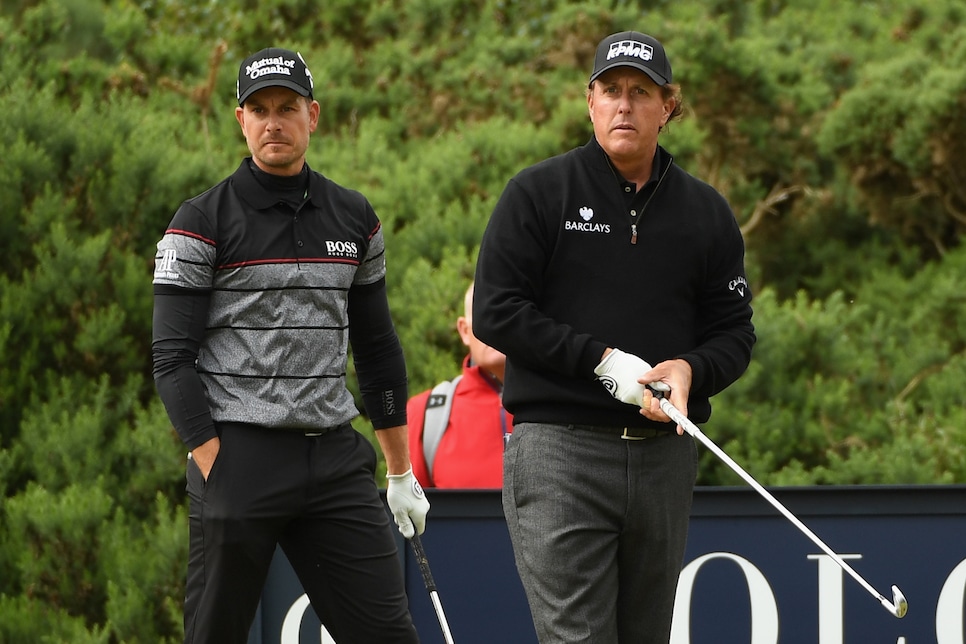 TROON, Scotland -- Phil Mickelson's 17-under-par performance at Royal Troon was good enough to have won won or forced a playoff in 141 of 145 Opens. Instead, he' now second on the all-time list for major championship runner-up finishes.
Oh, and if those numbers don't hurt enough, there's more.
Mickelson has finished second to the two lowest-to-par scores in major history, and at Royal Troon Sunday he finished 11 strokes ahead of third place finisher J.B. Holmes. No one has won The Open by eleven strokes since 1870.
"Yeah, I'm not sure how I'm going to feel about that," the five-time major winner said in a mood somewhere between shock and glum.
"It's probably the best I've played and not won. I think that's probably why it's disappointing in that I don't have a point where I can look back and say, I should have done that or had I only done this. I played a bogey-free round of 65 on the final round of a major, usually that's good enough to do it, and I got beat."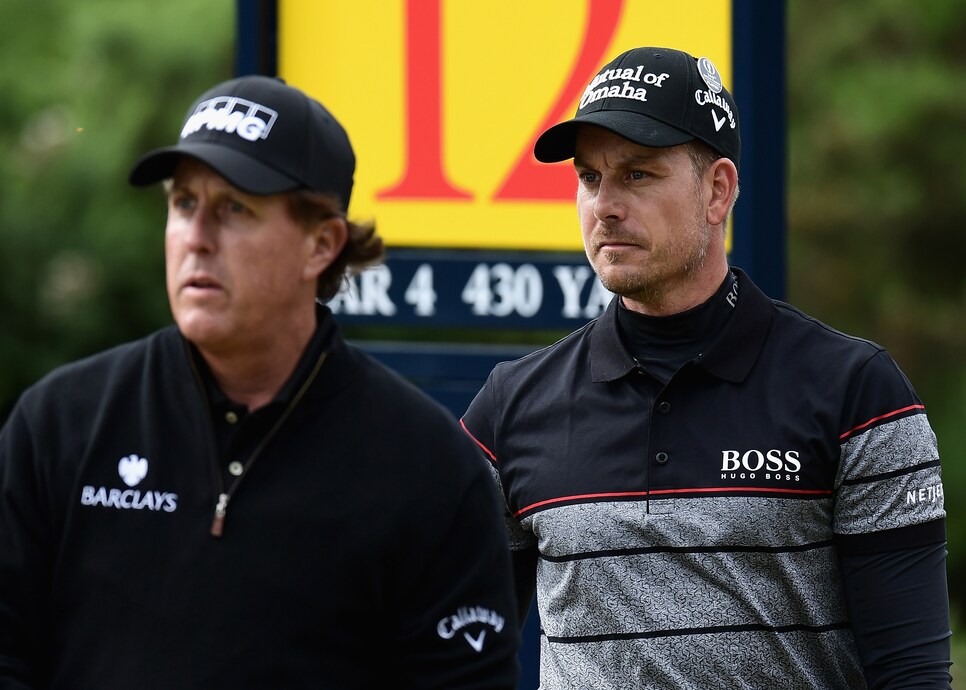 Pressed a few times, Mickelson did his best to not sound like someone who has experienced more surreal second-place finishes than any golfer in modern history.
"I don't look back on anything and say, I should have done this differently or that. I played what I feel was well enough to win this championship by a number of strokes and yet I got beat by three strokes. You know, it's not like I have decades left of opportunities to win majors, so each one means a lot to me. And I put in my best performance today. Played close to flawless golf and was beat."
The normally glib and opinionated Mickelson warmed up by the end of the session to compliment the R&A's approach to course setup.
"I think that R&A sets the golf course up to be as fair as possible and to try to kind of identify who the best player is regardless of what the score is given the conditions and so forth. Sometimes it's 20-under. Sometimes people don't want that many under par. But the fact is if somebody plays some incredible golf, that's what it should do. You shouldn't have to mess with the course too much to try to control the score.
"The USGA has it in their mind that the score needs to be par, so no matter what lines they have to cross to get there, that's got to be the standard, and it kind of disregards and doesn't take into account the difference in talent level and abilities that the players of today now have."
Sunday's epic duel between Mickelson and Stenson presented golf at its finest. Some day Mickelson may feel that way.