The Loop
Phil Mickelson's big choice, Rickie Fowler "finds a chick," and Cheyenne Woods has a MUCH better week than her uncle
Welcome to another edition of The Grind, where we feel bad for all the dads around the country who were just one-upped by Phil Mickelson. Actually, in match play terms, Mickelson's decision to skip the U.S. Open to attend his daughter's high school graduation is more like a 10-and-8 blowout to the typical weekly sacrifices golf dads make for their kids. Oh, so you're skipping your weekend round at the local muni to go to little Bobby's baseball game? Good for you, but Phil Mickelson is missing the U.S. OPEN. Are you putting your pursuit of breaking 90 on hold to attend little Sally's dance recital? That's sweet, but Phil Mickelson is putting his pursuit of the career GRAND SLAM on hold.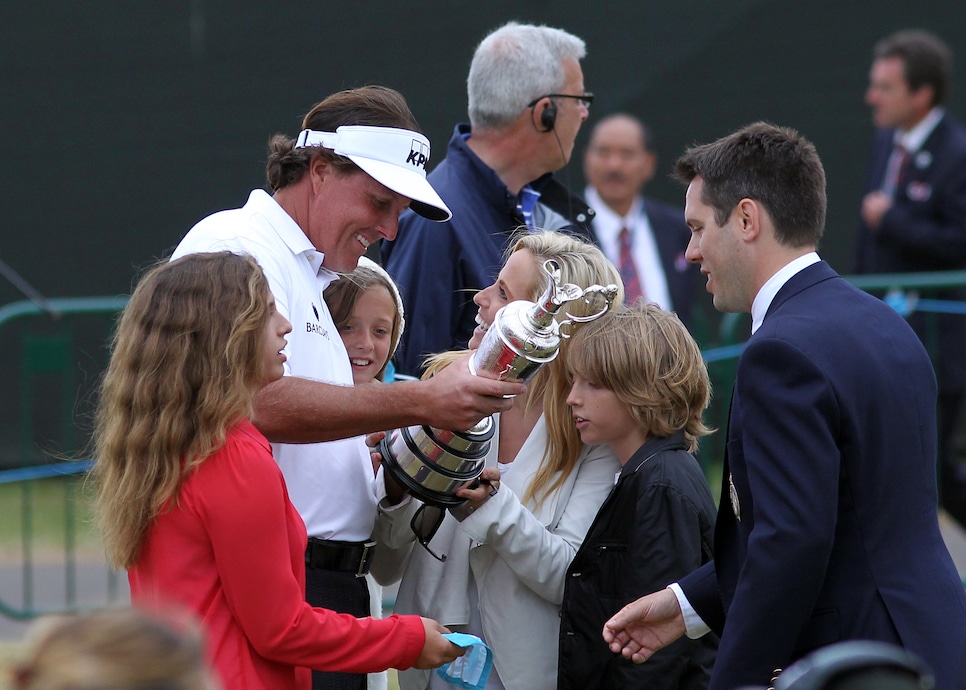 You get the point. The competition for Father of the Year is over. And on Father's Day, when you sit down to watch the final round of the U.S. Open, you're going to be reminded of this. Over and over again. OK, here's what else is happening.
Jason Dufner: Throw out a rough third round and this was as sharp as Dufner has ever looked. He claimed the Memorial on the strength of a brilliant strokes gained: tee-to-green of 4.136 (per round!) to lead the field. And when he really needed to make a putt, he did it by burying a 32-footer on 18 after a second weather delay. As Jim Nantz let us know, there's also a new lady, Jessica, in his life.
Renato Paratore: Another Italian phenom has arrived on the world stage after Paratore, 20, held off Ryder Cuppers Matthew Fitzpatrick and Chris Wood to win the European Tour's Nordea Masters. Unlike Matteo Manassero before him, though, Paratore, is a 6-foot-3 bomber whose game might translate better to the pro ranks. Also, the dude earned his Euro Tour card when he was 17. In other words, he's legit.
Steve Stricker: We can all breathe a little easier, because the Strick Show will tee it up at the U.S. Open in his native state of Wisconsin. All kidding aside, great job by Stricker to (easily) make it through qualifying for the event after the USGA denied his request for a special exemption. Speaking of needing help getting into the U.S. Open, Stricker's buddy Tiger Woods has a 10-year-exemption that runs out next year. But something tells us he won't have to worry about getting into the field at Pebble Beach in 2019 if he wants to play. And while we're talking about Woods. . .
Cheyenne Woods: Things are going a LOT better for Tiger Woods' niece these days. Cheyenne signed a multi-year endorsement with Bridgestone, was a guest speaker at a business conference, and qualified for the U.S. Open.
As for Cheyenne's famous uncle, we thought Martin Kaymer summed up the sad state of affairs surrounding Tiger perfectly. Take it away, Martin:
Giant frogs: This "monster" bull frog was recently captured in Texas.
It wasn't captured on a golf course, but it could have been. Good luck not having nightmares about it.
Rolex Rankings snafu: All last week we heard that Lydia Ko, who is currently taking a small break, would lose her World No. 1 ranking on Sunday. There were even some stories on Sunday that declared Airya Jutanugarn the new top-ranked female golfer. FALSE ALARM! Because of a computer glitch (the projections were counting an extra week), Ko is still No. 1 over Jutanugarn by one hundredth of a point. For now.
Airlines losing golf clubs: A nightmare scenario for any golfer, but especially one in a hurry to get to a U.S. Open qualifier. Unfortunately for PGA Tour Latinoamerica player Michael Buttacavoli, his clubs never came off the American Airlines baggage carousel in Miami and he withdrew from his sectional qualifier.
Just brutal. And you thought airline news couldn't get any worse.
The PGA Tour heads to Memphis for the FedEx St. Jude Classic, aka that event before the U.S. Open.
Random tournament fact: Phil Mickelson is playing in this event. He is NOT playing in the U.S. Open. Not sure if you heard.
RANDOM PROP BETS OF THE WEEK
-- Tiger Woods will play in a 2019 U.S. Open qualifier: 1 MILLION-to-1 odds
-- Jason Dufner will win the U.S. Open: 60-to-1 odds (Actual odds. . . VALUE!)
-- My golf clubs will get lost on my upcoming trip to Myrtle Beach: LOCK
It's a great photo, and we're happy for the new (now Instagram official) couple of Rickie and Allison Stokke, but it's an even better hashtag. "RickFoundaChick"? Brilliant. Rickie also returned from beach life for an impressive runner-up at the Memorial.
While Phil Mickelson was wrapping up the PGA Tour's Father of the Year Award, Justin Thomas was making a strong case for grandson-of-the-year honors by dropping off this motorized scooter to his grandma so she could watch him play the Memorial more easily.
OK, so JT also had some fun doing that.
VIRAL VIDEO OF THE WEEK (WILDLIFE DIVISION)
Check out this bear interrupting a round of golf and stealing some dude's sandwich out of his golf bag:
He's like that annoying friend who always forgets his wallet when you hit the snack stand at the turn.
"When Dustin Johnson goes to the first tee he's got to take his balls in a wheelbarrow; he's not afraid of anything." -- Butch Harmon delivering the new front-runner for quote of the year.
THIS WEEK IN BELEN MOZO MAKING US FEEL BAD WITH HER TRAINING
In case you don't know, Belen likes to work out.
THIS WEEK IN DUSTIN JOHNSON-PAULINA GRETZKY SERGIO GARCIA-ANGELA AKINS PUBLIC DISPLAYS OF AFFECTION
And how about their celebrity couple name? "Sergela"! Yes!
It was a special weekend for Akins, who had her wedding shower. And of course, her fiancé showed up:
Looking forward to the big day, guys. But for some reason, I haven't received the save the date yet. . .
THIS WEEK IN RANDOM SIGNS THE UNIVERSE HAS A SENSE OF HUMOR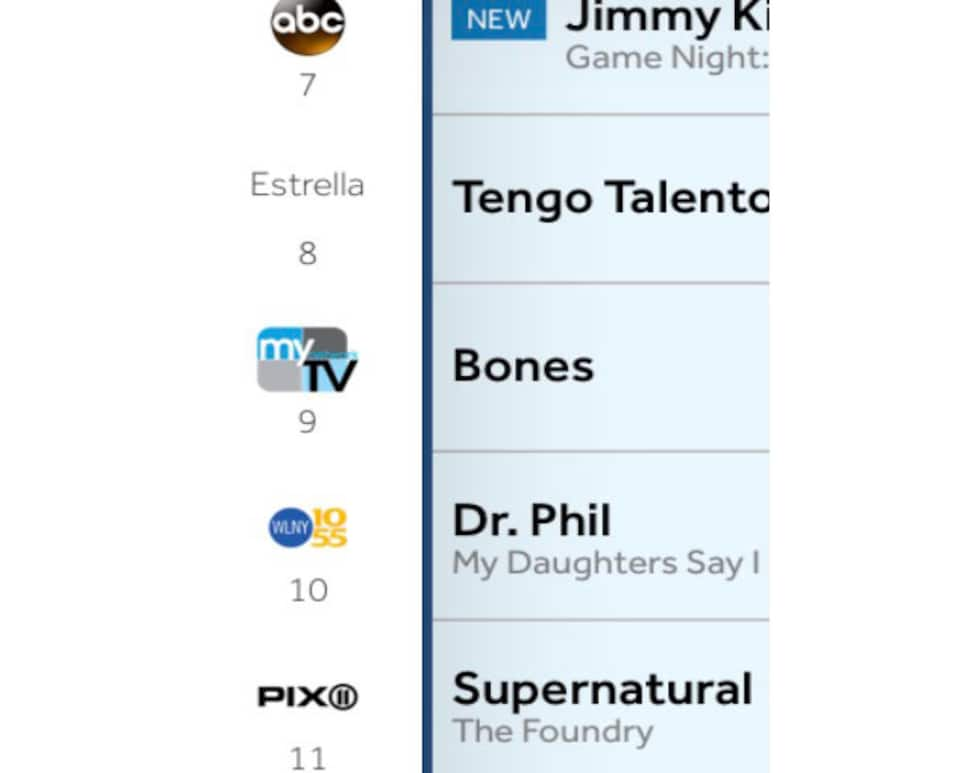 Jason Day will sit in the front row for Game 3 of the NBA Finals, but he says his wife won't. Probably for the best. . .
Zac Blair bought a pair of classic Footjoys on eBay and promptly wore them during a Saturday 71 at the Memorial. I dig his (frugal) style. . . . And finally, according to Business Insider, casual dining chains like Chili's are in trouble because Millennials aren't flocking to them. Rest assured, I am NOT one of those Millennials. Here's proof in the form of my latest expense report from the Players Championship:
Can't believe one of those bills (including tip) topped the $30 mark. I really went crazy that night.
RANDOM QUESTIONS TO PONDER
Did Phil forget to check his calendar until last week?
Could the Golden State Warriors hang with The Dream Team?
What do I have to do to get Chili's to sponsor The Grind?