The Loop
Apparently, texting Tom Watson doesn't always work
GLENEAGLES, Scotland -- On Thursday, we heard the story about how a last-minute text to Tom Watson in the middle of the night helped secure Webb Simpson's spot in the Ryder Cup. But on Saturday, we learned that communication strategy doesn't always sway the U.S. captain.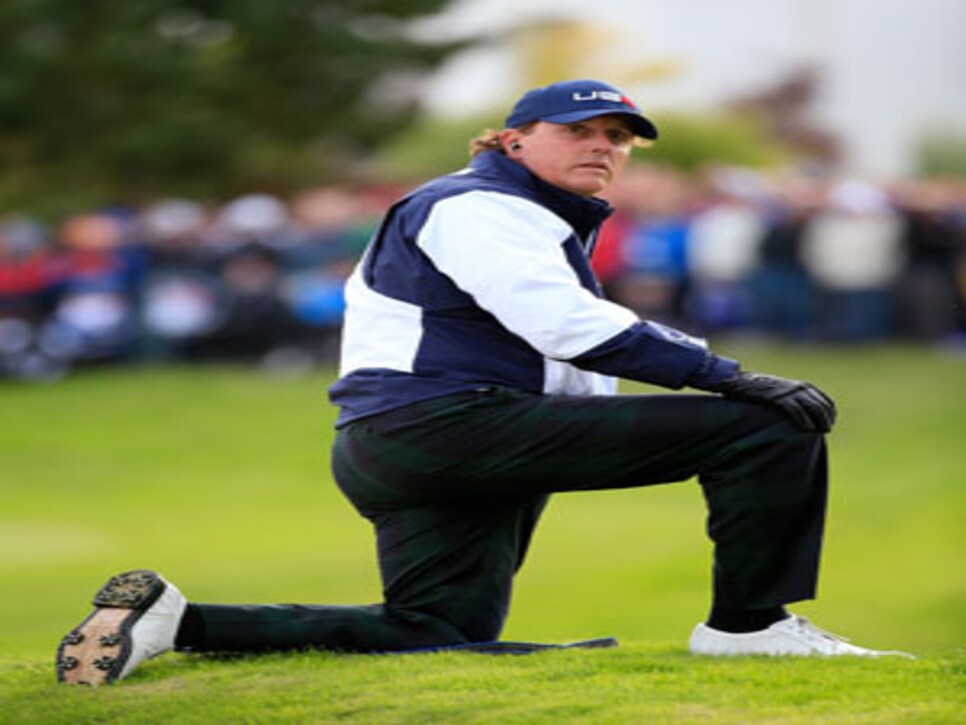 After informing Phil Mickelson and Keegan Bradley they wouldn't be playing in the afternoon -- after the pair had already sat out the morning session -- Mickelson was especially persistent in trying to change Watson's mind.
"He said, 'We can get it done, Captain. We want the chance,'" Watson said of Mickelson, who had previously talked the pair's way into playing on Friday afternoon.
But the 10-time Ryder Cupper wasn't done. According to Watson, Mickelson texted him "Give us a chance," shortly after. And this time Watson held his ground.
"He didn't play very well yesterday," Watson said of Mickelson. "I mentioned that and I told him that. I said, 'You struggled yesterday.' And whether that was from being tired or the course not being set up exactly for his type of game; I had to make that decision."
And does Watson regret that decision now that his squad finds itself in a 10-6 hole heading into Sunday?
We wouldn't recommend a follow-up text on that one.